On June 5th, another successful Benelux Networking Cocktail was jointly organized by the Belgian-Serbian Business Association and Dutch-Serbian Business Association, spiced up with the best Belgian chocolate, provided by the company Puratos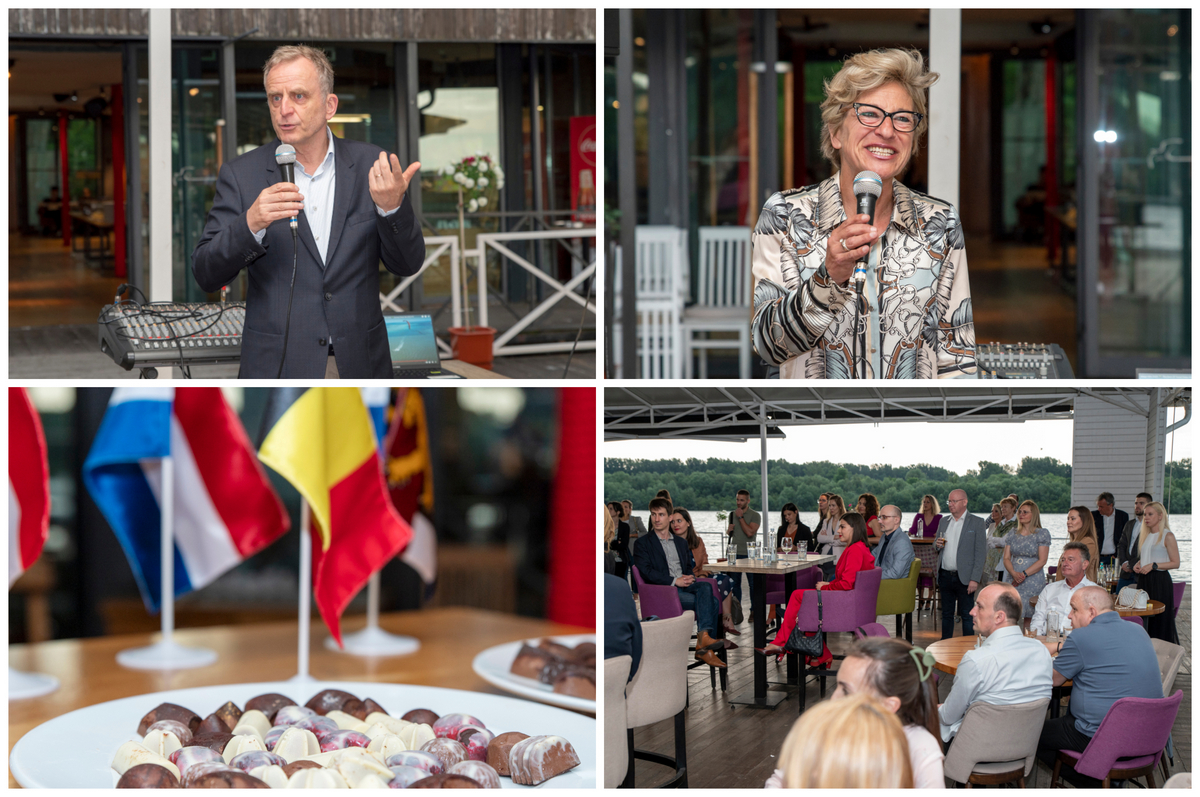 H.E. Cathy Buggenhout, ambassador of Belgium to Serbia and Montenegro and H.E. Joost Reintjes, ambassador of the Kingdom of the Netherlands to Serbia and Montenegro welcomed the guests – around 60 representatives of member-companies, emphasizing the importance of promoting, encouraging and expanding business relations between Benelux countries and Serbia.
The event, which has become a tradition and is always warmly received by the members, demonstrated once again that bigger impact can be achieved through collaborative efforts, particularly when it comes to enhancing the business environment in Serbia and expanding economic links and opportunities between Serbia and the Benelux countries.