Art Ival d.o.o. from Belgrade this year celebrates 25 years of successful business. A company engaged in various activities, the main activity was dedicated to chocolates, and the recognizable and well-known sign PREMIER today is synonymous with quality and good chocolate.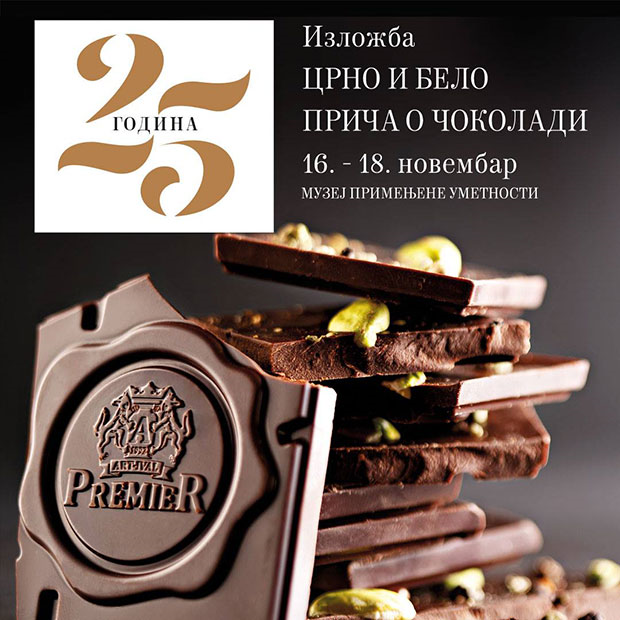 The idea of ​​the exhibition is to get acquainted with the history of chocolate and cocoa plant, which, from the other continent, has deeply changed our world and our culture. In addition to your satisfaction with the phenomenon of "chocolate", we reveal secrets that you did not know about it. The exhibition will last three days from November 16 to 18 at the Museum of Applied Arts, from 11 am to 7 pm. The entrance is free. On the occasion of celebrating the anniversary, the company Art Ival donates to its fellow citizens, but also to all fans of chocolate, an exhibition entitled BLACK AND WHITE – STORY OF CHOCOLATE, by authors Olga Vasić and Dr. Desa Đorđević-Milutinović, organized by the Natural History Museum in Belgrade, in cooperation with the Museum of Applied Arts.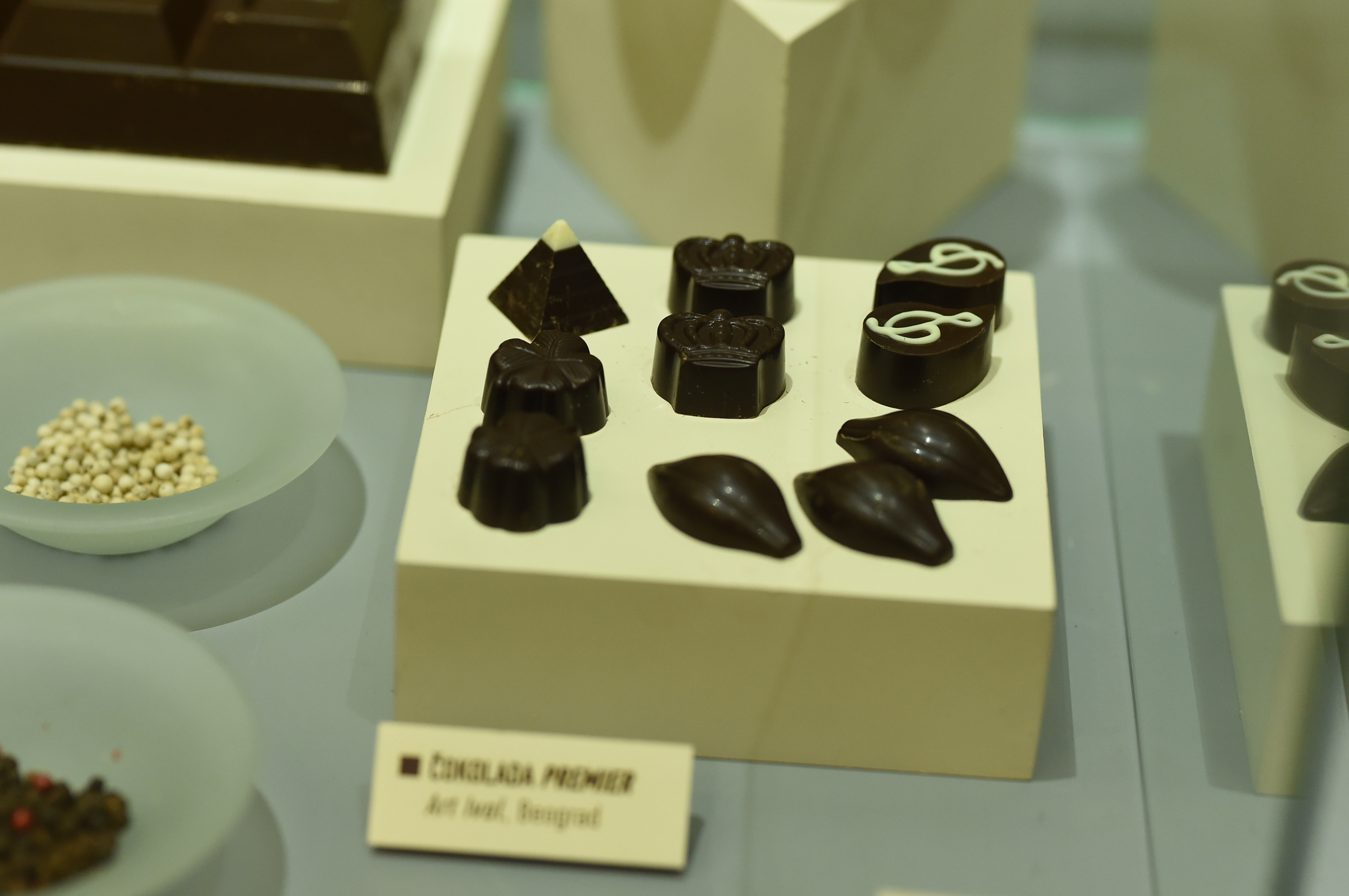 On the occasion of the celebration of the anniversary and the opening ceremony of the exhibition on November 15th, a cocktail was also attended by personalities from the Serbian economy, business partners and friends of the company, including HRH Prince Aleksandar Karađorđević, H E Indian Ambassador Mrs. Narinder Chauhan,   Mr. Stojadin Pavlović, Ms. Tatjana Vučićević, co-owner and director of production, Mr. Rade Vučićević, owner and director, Mr. Aleksa Vučićević Sales Director, Ivana Stipčić – Head of the HORECA programme.