The opening of the Historical Atlas Movie Theater and The Museum of Cinema in Istanbul hosted world famous movie stars, directors and producers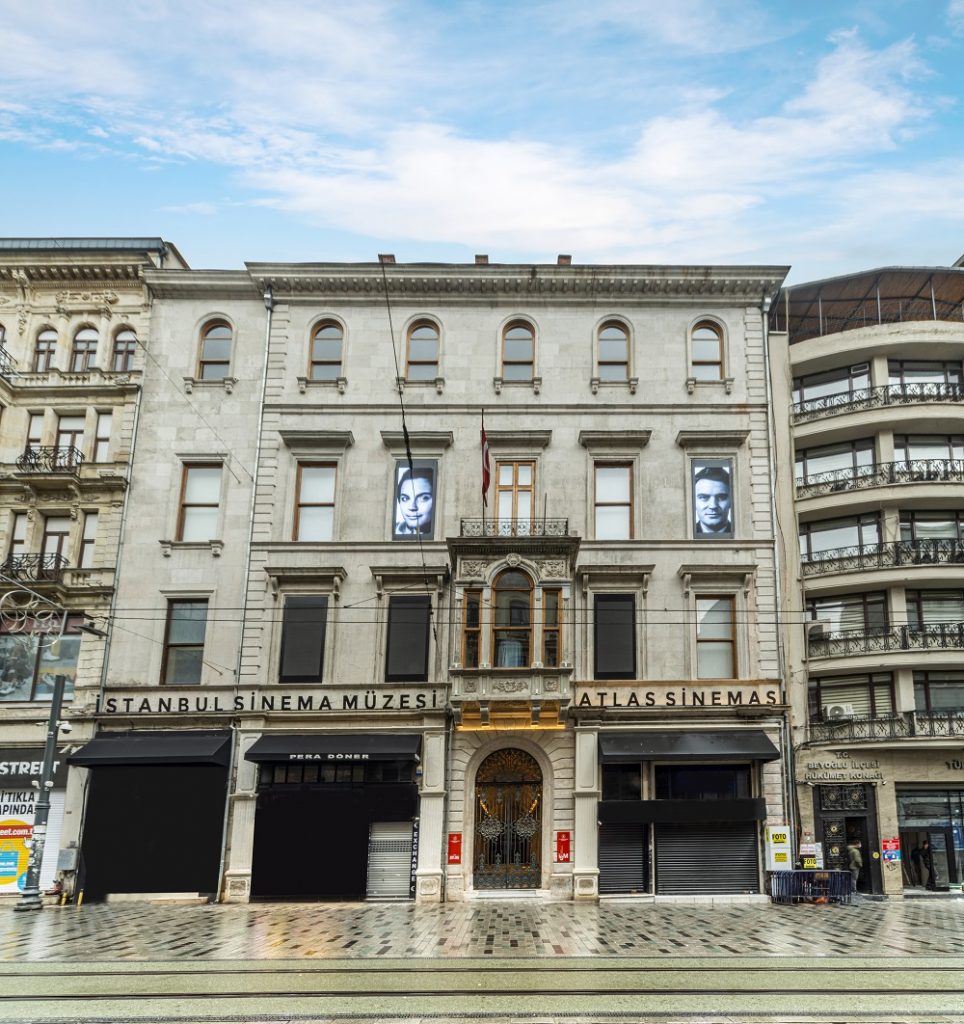 The Historical Atlas Movie Theater, located on Istiklal Avenue in Istanbul, was restored to its original structure and renovated to the slightest detail which was carried out by the Ministry of Culture and Tourism through out 2019 and 2020. Today, the historic place is opened by President Recep Tayyip Erdoğan with a ceremony where world famous movie director Guy Ritchie and actors Jason Statham, Josh Hartnett, Jacqui Ainsley, as well as other actors of Ritchie's new movie 'Five Eyes' which he is currently shooting in Antalya also attended.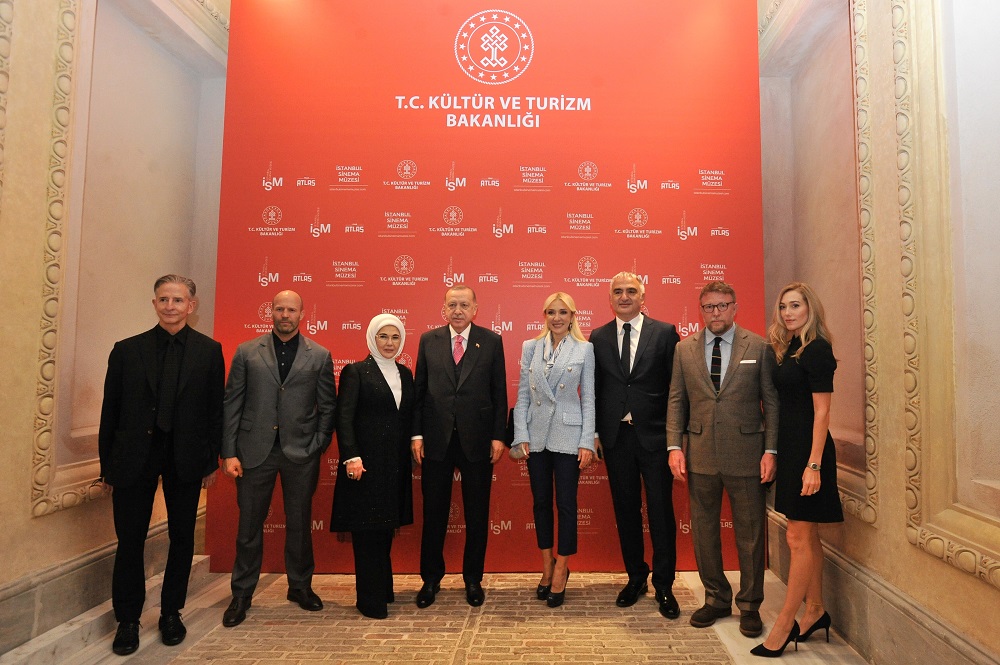 Atlas Movie Theater has been restored faithful to its original form with two years of hard work. The cinema which first opened its doors to movie lovers back in 1948, is completely renovated from its stage to its seats, from the sound system to its foy. The renewed cinema will serve art lovers with its 483 seats, 4K image quality and 13 x 7 meters stage. The stage is designed multipurposely so that it can host variety of art shows such as live theater and other performing arts.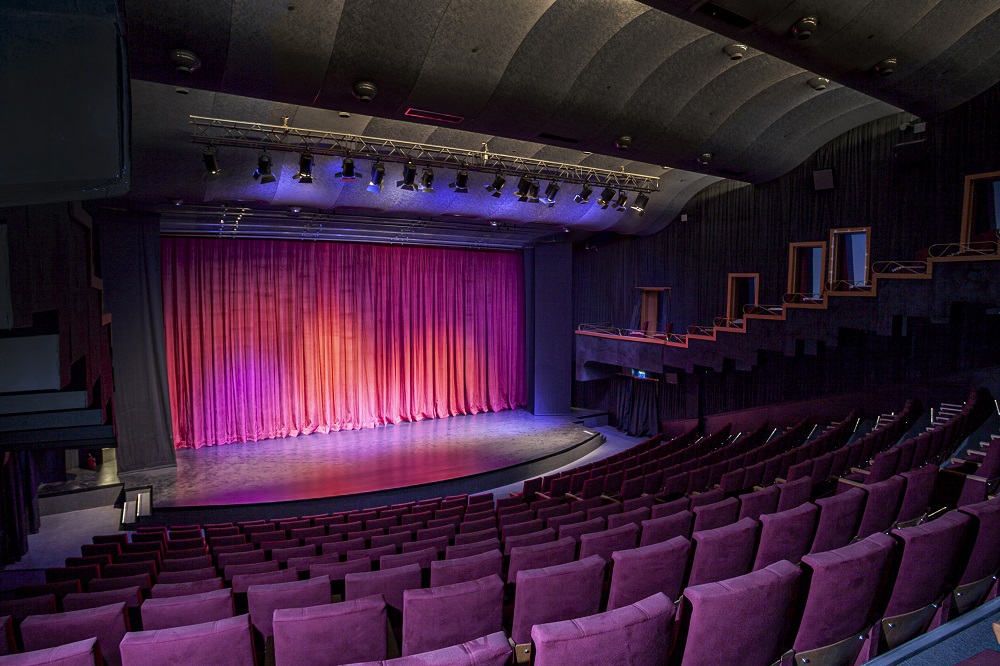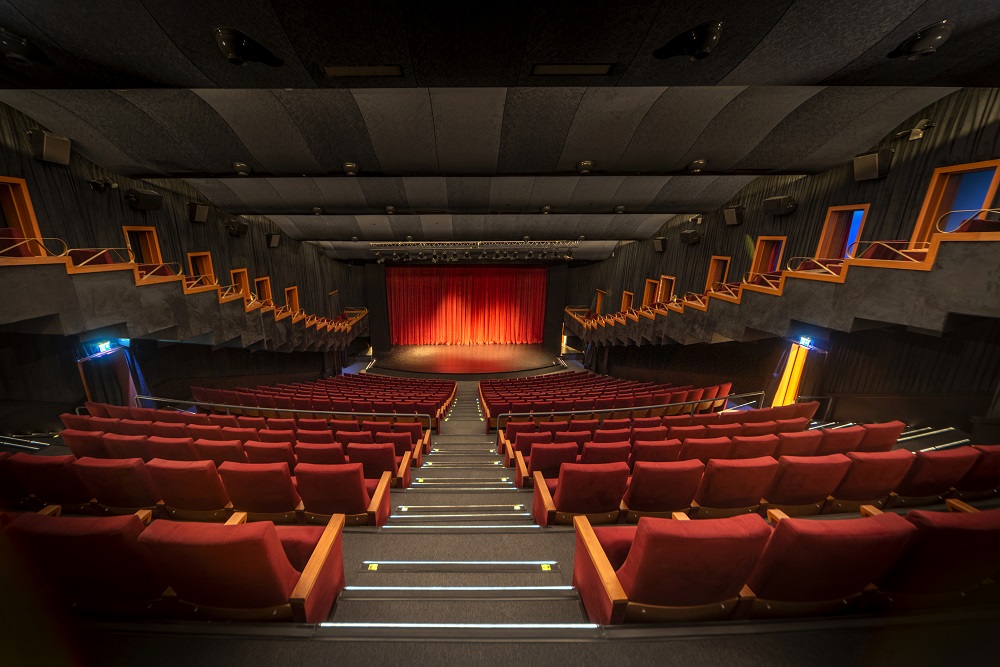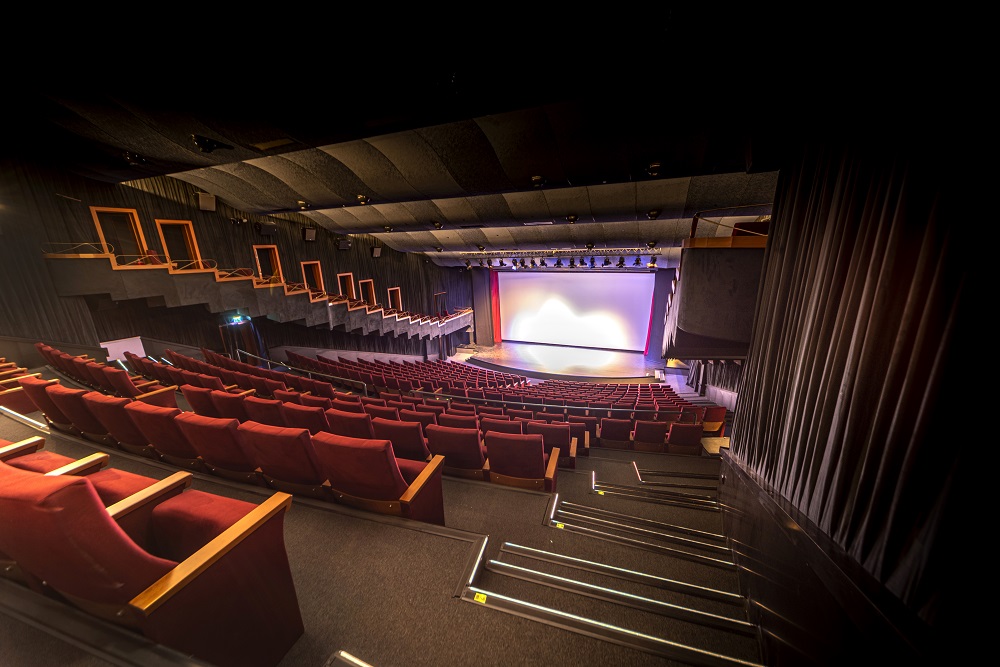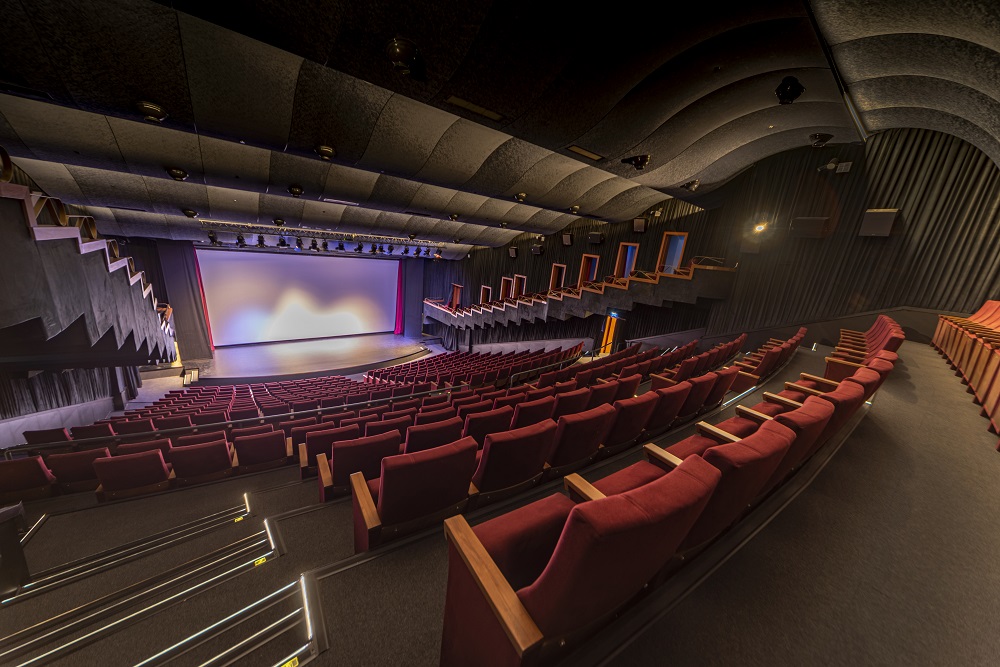 The Museum of Cinema, which is located in the same building with Atlas Movie Theater will make a significant contribution to the cinema culture with its digital memory pool containing all the information of Turkish cinema from past to present. Guests will be able to see the synopses of over 8 thousand films regarding Turkish cinema. Vital information and documents about world cinema and special details of masterpieces from Turkish cinema are also exhibited at the museum which is designed as an educational base for young movie lovers. Countless national and international awards and honours that Turkish Cinema has received over the years will be displayed in the museum.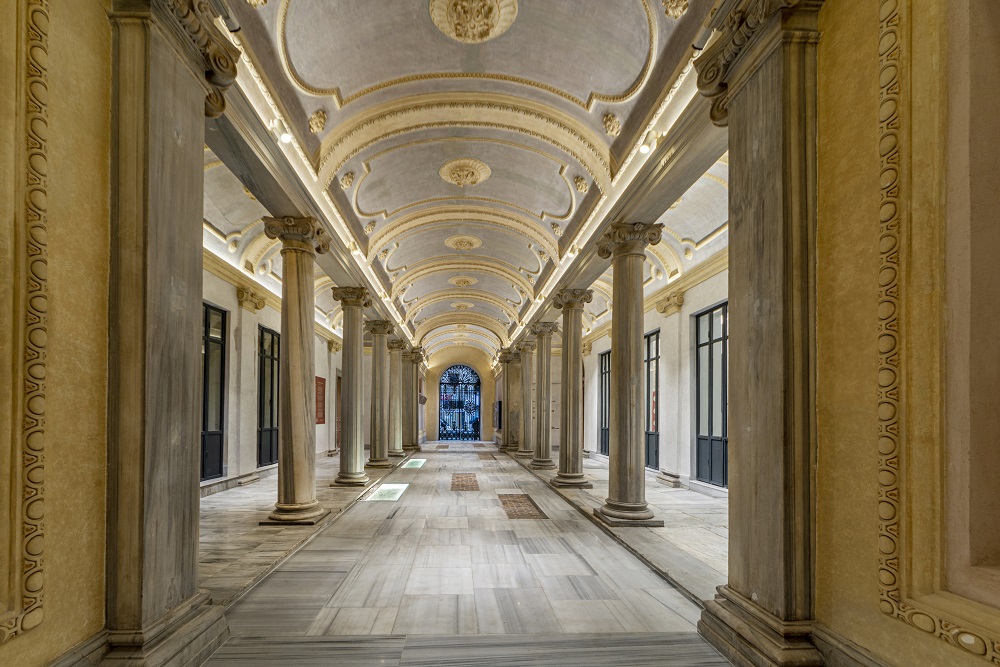 Atlas Movie Theater is located on Istiklal Avenue in Taksim and was opened in 1948. The premises, where the cinema operates, was built in 1870s during the reign of Sultan Abdulaziz. The structure which is one of the first important examples of Beyoğlu's reconstruction process, has a façade layout that has Neoclassical style features unique to the end of the 19th century. It reflects the art of the period with its unique ceiling decorations, plaster reliefs, marble fireplaces, marquetry parquet flooring and many architectural elements. The legendary movie theater was housed in an indoor arcade named Atlas Pasajı (Passage). With a street presence, it was one of the meeting points of people gathering in Taksim. The museum will revive the Atlas Movie Theater, which plays a vital role in the collective memory of the city. The movie theater sits next to Yeşilçam Street, the heart of Turkish cinema for decades. Atlas Movie Theater and The Museum of Cinema, Istanbul will become one of most important stops of Beyoğlu Cultural Road.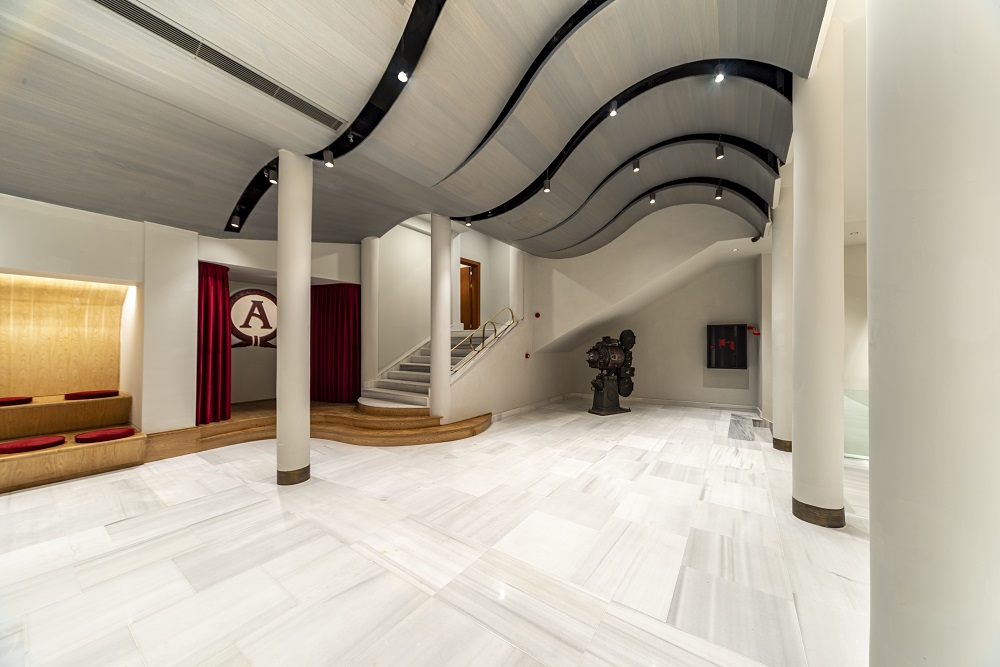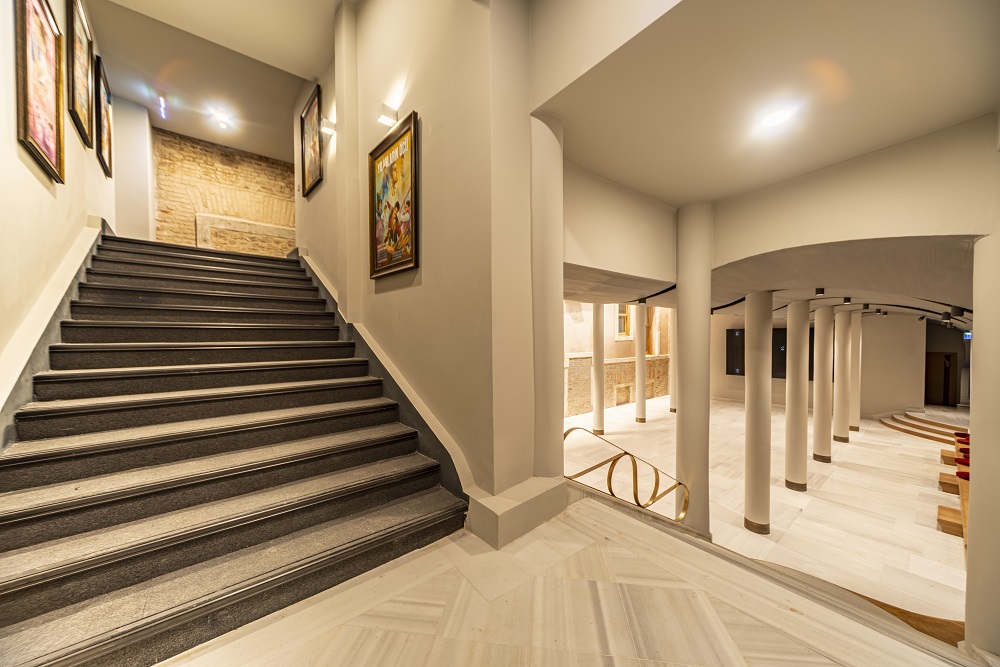 The opening ceremony hosted world-famous movie stars, directors and producers. Guy Ritchie who is shooting his new movie in Antalya and famous actors Jason Statham, Josh Hartnett and Jacqui Ainsley were among world stars who attended the ceremony.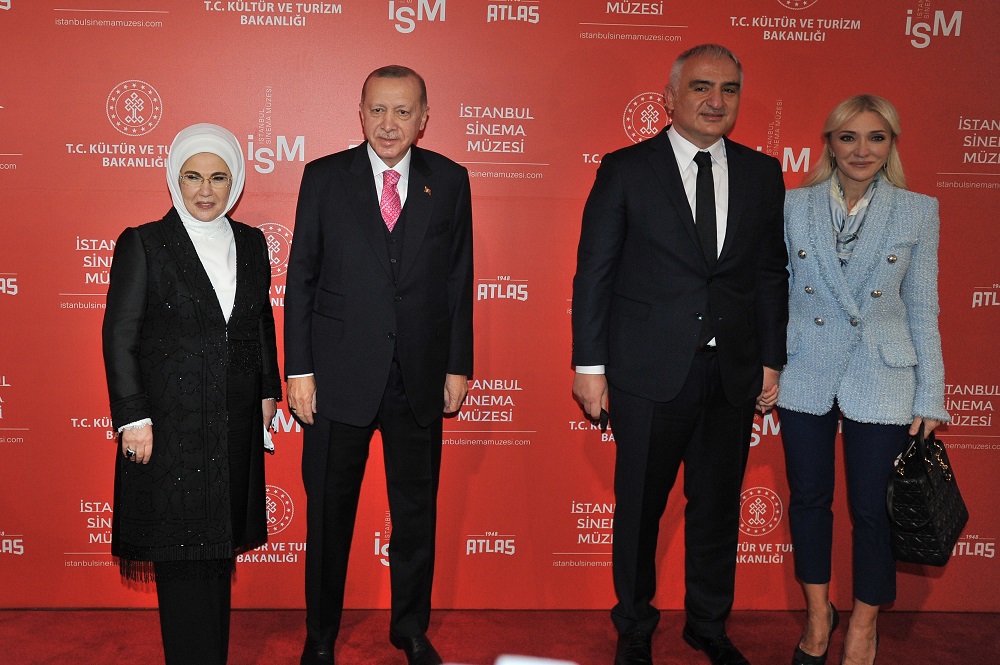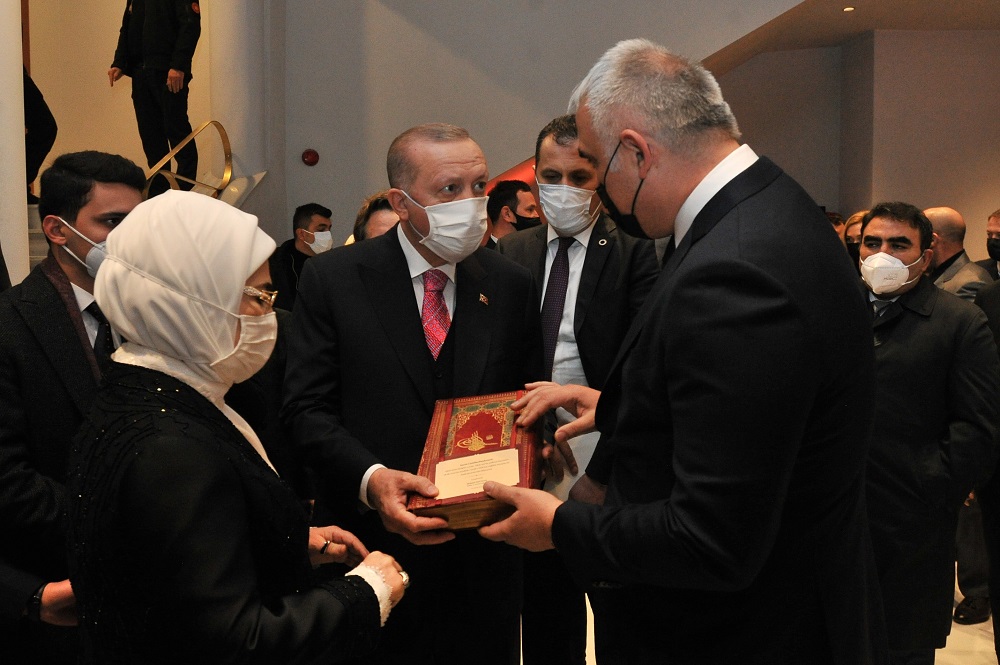 Guy Ritchie choose Turkey to shot his new film 'Five Eyes'
 The shooting of the action movie 'Five Eyes' took place in Turkey, Antalya Expo area and historical Kaleiçi which turned into a giant film set as a result of the efforts of the Ministry of Culture and Tourism. Written by Ivan Atkinson and Marn Davies, directed by Guy Ritchie and starring Jason Statham and Aubrey Plaza, Bugzy Malone and Cary Elws, "Five Eyes" follows MI6 agent Orson Fortune, hired by an international intelligence alliance to prevent the commercialization of a new lethal weapon technology that poses a major threat to the world.