This spring, Bambi has enriched its Neapolitan wafer portfolio with new and unique flavours and made their consumers very happy.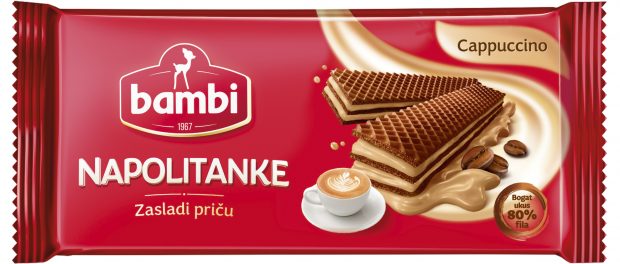 The perfect combination of creamy filling and crispy Bambi wafers will be complemented by the refined taste of apricot, while coffee lovers will be presented with Bambi Neapolitan wafers with a rich cappuccino taste. Everyone with a sweet tooth will hardly be able to resist these new and extraordinary flavours.
Bambi Neapolitan wafers are ideal for sharing, they perfectly complement your daily coffee or tea routines, and are great informal gifts for friends or loved ones.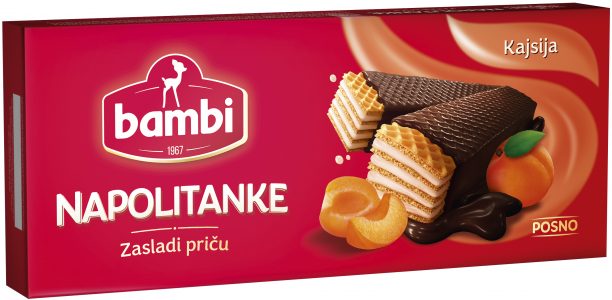 In addition to the already well-known flavours of the delicious Bambi Neapolitan wafers, such as milk-hazelnut, chocolate, hazelnut, lemon, strawberry-cream, black and white chocolate, raspberry-cocoa, consumers can now enjoy these two new, unique flavours: capuccino and apricot.
Enjoy sweet conversations and make each story sweeter with Bambi Neapolitan wafers!