British American Tobacco (BAT) has donated one million dinars worth of food supply packages to The Red Cross of Vranje, which will be redirected to those in greatest need. In addition to the donation, BAT employees, as well as workers' syndicates "Nezavisnost" and "Samostalni sindikat", took part in voluntary fundraising in order to provide help to fellow citizens and the community and show humanity at work.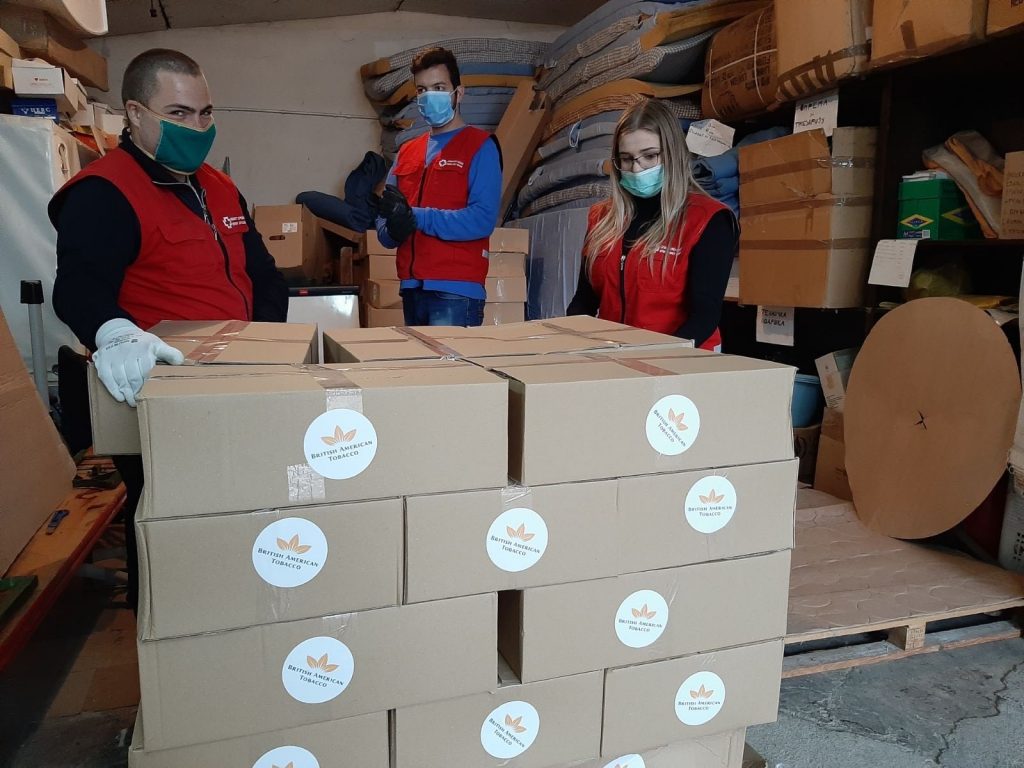 "As a company we have always been committed to social responsibility and helping the local community, which is now more important than ever. Today's donation is just one in a series of activities that we are carrying out in order to contribute to the cause, and for this very reason the company will not use the economic assistance that the Serbian Government offered in order to overcome the crisis caused by the coronavirus pandemic. As we appeal to other business entities to stay united and show solidarity, we will continue with the same practice in the time to come. Also, employee care remains our top priority, which is evidenced by the fact that, despite the state of emergency, the number of employees in the company has not changed", said Milorad Krstikeski, Director of BAT for Serbia and Montenegro.
As a socially responsible company that has been operating in Serbia for 17 years, British American Tobacco continues to help the country and the local community in these difficult times. Since its inception in Serbia, BAT has invested over one million euros in CSR projects, and the company will remain committed to such practices in the future.