Helping yourself, and then those around you, no matter what your religion or nation is, has become an imperative of today's life, because only in a safe environment, you, as an individual, are safe too.
"Changes are happening, even though some of them are not visible on the surface. I would like everything to be much faster and I am working on it using all allowed mechanisms, but social changes have regularities. There is no society in which everyone stands and fights for the same values, but the readiness to understand each other is a key step towards equality, "said Brankica Jankovic, Commissioner for the Protection of Equality.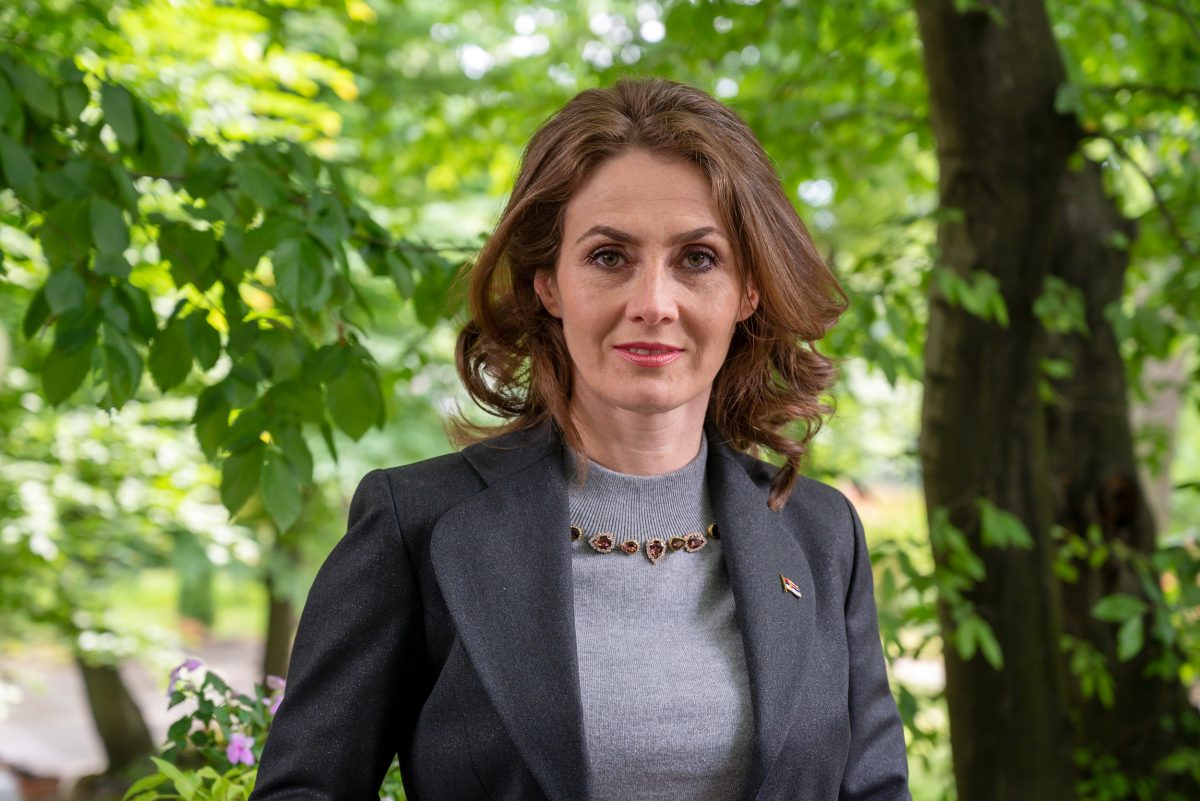 How are we going to change our society so that we have more trust but also reduce violence against women?
Changes happen, even though some of them are not visible on the surface. I would like everything to happen much faster and I am working on it while using all allowed mechanisms. Still, social changes have regularities. The latest cases of young actresses who have mustered courage and reported violence show that the political and social climate is changing. Some of my colleagues and politicians believe that statements and warnings about negative phenomena in society are unnecessary but it is precisely consistency and persistence that are needed in the process of building an equal society. After all, the reaction of the majority of the public is a solid indicator that we are closer to a society in which the abuser, not the victim, is the one who should be afraid.
We passed the first test of maturity because, unfortunately, the speed of change depends on our reactions to any kind of violence. People often first think about what they would do if they were victims and start criticizing because they think they would act differently. Then, they usually side with either the victim or the perpetrator which is completely unnecessary because no one has the right to judge anyone. But this seems to be a flaw of the human race all over the world. However, what matters the most is what the authorities say in the end – timely, non-selective and consistent justice is the key.
Yet again, the presumption of innocence is violated when the media and society judge before the court does. What needs to change to rectify that?
The media are a key ally, with some helping and some hinder, while most lack reporting on justice. After "the affair that sells the front pages and reaches a certain number of click", the epilogue, sanctions and justice rarely make headlines. No wonder victims are afraid to report a crime. The media must refrain from sensationalism and tabloidization of someone's misfortune because inadequate reporting affects not only the victim and the abuser but also their families, people close to them and all of us. The public passing on a verdict before a court does is inadmissible.
On the other hand, publishing someone's confession in the media cannot be treated as taking someone's side. If someone has spoken publicly about being a victim of rape, harassment or any other type of violence, it is normal to support the victim because they usually spent years overcoming fear, guilt, trauma and questioning themselves. This a very complex phenomenon related to gender-based violence, especially multiplied in power relations. In this case, supporting the victim does not mean sentencing a potential abuser.
What should society and institutions do?
Society matures through the efficient work of state institutions. Institutions are often criticized that they do not do their job well but that is not true. Many hard-working, professional people do their job superbly, but unfortunately, sometimes there aren't enough of such individuals who are especially sensitive to gender-based violence against women.
Violence is not exclusive only to our society. Rather, it is a global trend that was especially pronounced during the pandemic. There is no magic wand to solve this problem. What we need is a synchronized action by society and the state in which court rulings are crucial. Sometimes a court judgment is a turning point in society's development. Let's not forget that citizens have an important role to play – violence should be reported turning your head away from it. Serbia was among the first countries to ratify the Istanbul Convention, which is one of the highlights in my work so far because back in 2013, I received unanimous support from the members of the National Parliament, as well as the Ministry of Justice beforehand.
---

"The pandemic will not be stopped by isolated actions, but only by joining forces"

---
There was a terrible accident in the Roma settlement in Belgrade when children were gravely wounded. How can we prevent this from happening again and who should get involved in solving a problem like this?
Poverty is the number one problem of most Roma people, and slums in which they live, in inhumane conditions, are home to the poorest of them who have been abandoned by everyone. We must not allow such a tragedy to happen again for someone to react, but the people living in these slums must be provided with adequate living conditions, including water and electricity, and have illegal landfills that surround them removed. Local authorities must deal with this problem and solve it in cooperation with all relevant public services.
Immediately after this accident, which took place in Belgrade's quarter of Čukarica, we had a meeting with the Roma organization 'Opre Roma Serbia' after which we urgently appealed to the authorities, as well as submitted recommendations for implementation of certain measures in line with the relevant law. The problem with the social position of the Roma community is very complex and as such is recognized at the EU level, which has also been making effort to prevent discrimination against this very vulnerable social group. Various action plans and strategies have been adopted by the Union itself, but unfortunately, I'm sometimes under the impression that their implementation is running out of steam, so to speak.
You submitted the 2020 report in March. Are you satisfied with the results achieved last year?
Since the end of the Second World War, all countries have tried to raise the level of safety and have measured this level by the number of their multiple rocket launchers, the speed of supersonic planes or the invisibility of their submarines. Boosting their country's defence, few thought they should invest in nurses, doctors and hospitals, and even those countries that had the best visions did not contemplate that instead of a supersonic plane maybe they should invest in a super multi-practical machine used by hygienists, technicians and caregivers. As a result, after 75 years of facing the first great global crisis, the world seemed to have fallen apart again. It's been a year since the outbreak of the pandemic and most countries still do not seem to realize that full military warehouses will not protect people's lives, just as living in an eastern or a western country is no guarantee that the virus will skip you.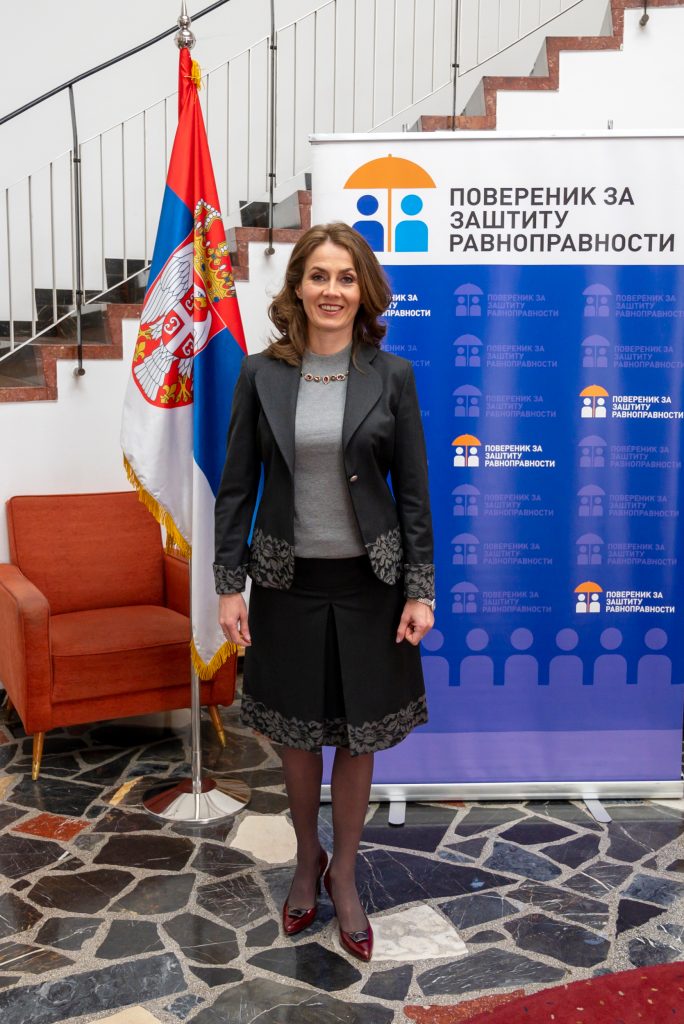 Last year was particular in many aspects, primarily because each step required striking a balance between protecting the population's health, respecting human rights and minimizing the various consequences caused by the health crisis. Measures to combat the pandemic have led to the restriction of human rights, which are the civilizational foundation of every modern society, primarily the right to move, assemble and work, as well as the right to social security, health care, education, and the basic human right, the right to live. Based on the opinions of both citizens and organizations during the state of emergency, we noticed a space for fine-tuning the measures that were adopted and we submitted recommendations to the Government of Serbia and other institutions to protect the rights of the most vulnerable social groups. Almost all of our recommendations were accepted and applied, which still does not make me completely satisfied because we could have avoided many difficulties. Anyhow, let's move on with more knowledge and experience.
What do you think of the Law on Same-Sex Union? Is our society ready for it?
This law should solve some important issues for our fellow citizens, members of the LGBT community, and I see no reason not to complete that work. I am worried about those people who claim that the law would destroy the foundation of our society. I think completely differently because I believe in the strength of our foundation. Although things are going slowly (although speed is also a matter of experience), only 10 years ago it was almost impossible to imagine a peaceful and well-attended Pride Parade in Belgrade, which has now been taking place for years. Five years ago, it was unthinkable for the law to regulate the mutual rights and obligations of people living in same-sex unions, and today, we have such a law right in front of us. Therefore, Serbia has shown readiness to respect the human rights of all its citizens.
---

"I would like the National Parliament to anticipate our reports with the same joy because they contribute to building a better and stronger Serbia"

---
What are you most proud of and what were the biggest challenges?
I am proud that in my career, that spans 20+ years, I can go back to every institution I have helmed with a smile and without fear of people's judgement, despite the mistakes I have inevitably made in my work. I made no mistakes that I should be ashamed of, I have established quite a few mechanisms that have been functioning successfully to this day, such as various services for senior citizens, and did many other useful things.
I am glad that I learned to listen to the most vulnerable people because Serbia is not only made up of people around you and those with whom you share the same attitudes and views. That is why I am especially happy when, 250 kilometres from Belgrade, I come across a woman who is farming in the field and who tells me "well done, I understand you when you speak". I would like the National Parliament to anticipate our reports with the same joy because our reports are a cross-section of things that oppress citizens and creates problems for them. We don't criticize for the sake of criticizing but are rather contributing to building a better and stronger Serbia. Let's say that this is one of the challenges for me.
---
Challenges in 2021
What will be the biggest challenges for our society this year?
First and foremost, preserving human lives, maintaining mental and physical health, then the economy, and then whatever comes after that. At the same time, we need to work on facilitating and promoting human rights with an understanding that requires careful listening, especially of people who are different. There is no society in which everyone stands and fights for the same values, but the willingness to understand each other is a crucial step towards equality. No crisis justifies neglecting people and human rights. The institution I am heading and I will work relentlessly on that.
---