A party of twenty leading British entrepreneurs is visiting Serbia, to discuss opportunities for collaboration and investment and to learn more about the business climate in this country.  The group, who represent the City of London's (London financial centre's) Guild of Entrepreneurs, have developed successful businesses in a diverse range of sectors, including: financial services; infrastructure, property and hotels; information technology and communications; agriculture and food processing; and tourism.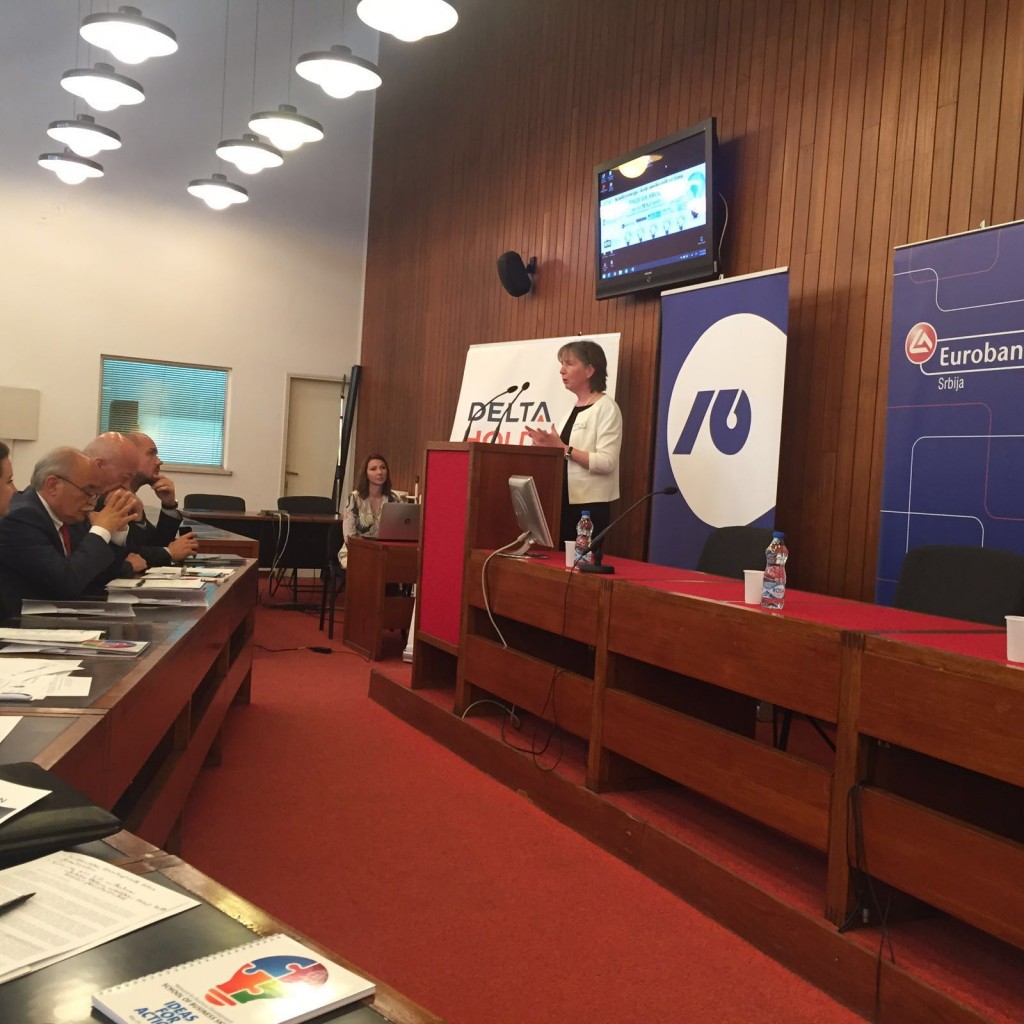 In a busy programme, organised by the British-Serbian Chamber of Commerce, the entrepreneurs will meet Belgrade City Manager, Goran Vesić, President of the Serbian Chamber of Economy, Marko Čadež, the British Ambassador to Serbia, Denis Keefe, as well as Serbian business people.  The group will also participate in a conference on ideas for financing and sustainable development goals for young professionals and students, organised by the Network for Business Development.
Speaking for the British-Serbian Chamber of Commerce, member of the board of directors, Tahir Hasanović said:
"It is a pleasure to welcome the Guild of Entrepreneurs to Serbia.  Our visitors have all proved themselves to be successful and innovative businesspeople in the UK, and we are convinced that they will be impressed by the opportunities offered by our country and its talented people."
The party will return to London on Monday, having enjoyed leisure time in Belgrade and Central Serbia, where they will also meet with local entrepreneurs.