We present to you the Skyline AFI Tower
Following a long economic lull caused by the pandemic, the first signs of returning to normal life are on the horizon. This is, among other things, illustrated by the decision of more and more companies to return their staff in the office after more than a year of working from home. At the same time, countless construction sites are popping up across Belgrade which optimistically anticipates a kind of renaissance of the economy. Skyline AFI Tower especially stands out among business projects that are set to become a hub of the capital's business world. This business tower will be nested within the already famous residential-​commercial complex Skyline Belgrade, in Kneza Miloša street, and will certainly represent one of the city's future landmarks.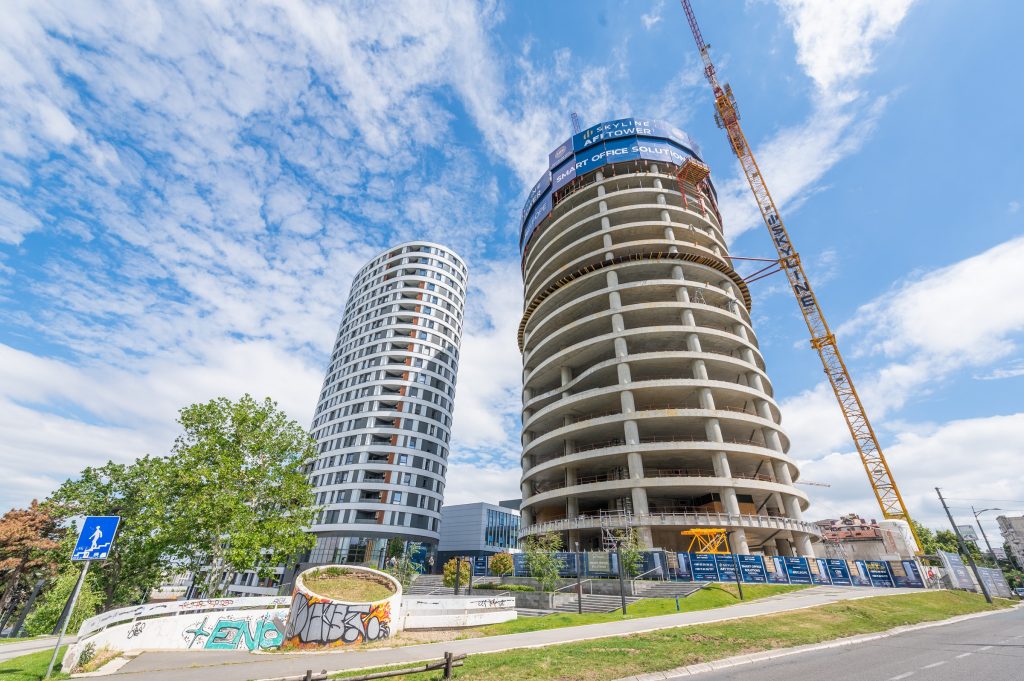 Adir El Al, CEO AFI Europe Serbia and of this project pointed out that from the very beginning the investors wanted to create something brand new and different on real-estate market in Belgrade, to set new standards and make a step forward exactly with the construction of a building such as this one, in which businesspeople would really like to work.
Looking at this modern business tower, it is clear that it is already becoming an iconic work of architecture. With 31 floors and a total height of 132 meters, it will cover more than 40,000 m2. It is planned to have as many as 9 fast elevators, which will greatly facilitate the smooth movement of employees and visitors of the Skyline AFI Tower. What is even more important for this location in the city center, apart from the fact that it has a connection with the airport, a number of Embassies, and important institutions, is that the users will be provided with 510 parking lot spaces in the underground garage, which is a great privilege, in regards to parking. Among many benefits, there is also the possibility of division of floors according to the demands and needs of future tenants.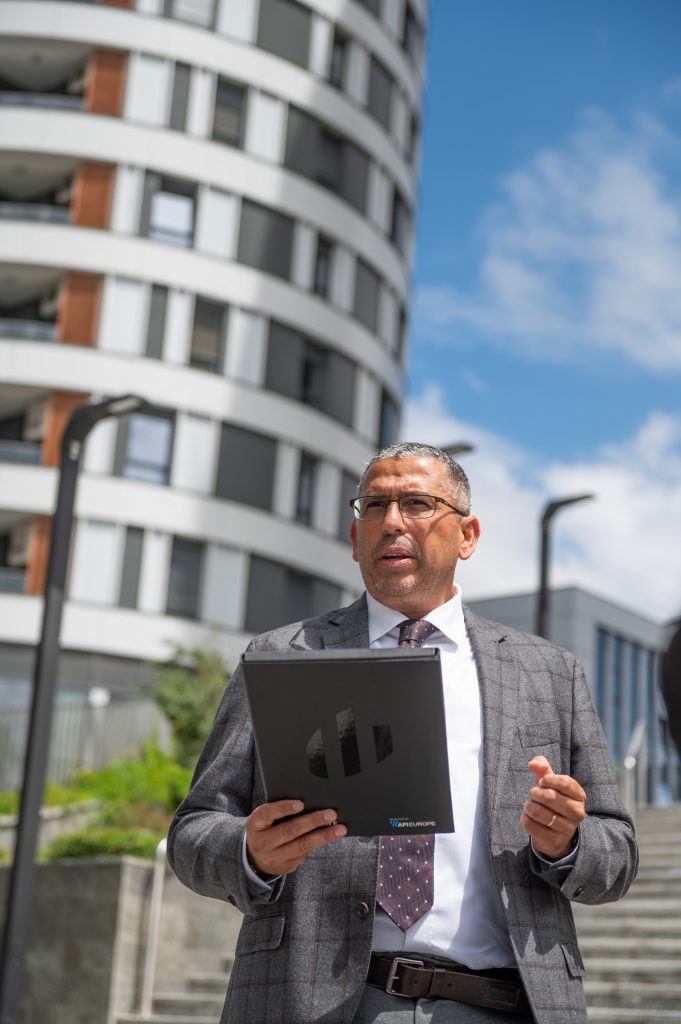 There are more and more discussions and insistence on the construction of green buildings that are LEED-certified, and the reason is simple – higher productivity, comfort, happiness, and better health of tenants. It was the investor of this tower, AFI Europe Serbia, who fulfilled all the necessary conditions for the facility to qualify for LEED GOLD certificate, which means that the principles of sustainability – efficient use of water, reduction of waste and carbon dioxide emissions – are respected during construction, as well as the use of materials that are not harmful to the environment. The project also includes heating, cooling and ventilation systems that comply with energy efficiency requirements. In addition, this modern business tower will be fully equipped with all high-tech devices and sophisticated telecommunications equipment. There are also accompanying facilities located within the Skyline complex, such as supermarkets, restaurants and cafes, as well as sports and recreation areas.
The investor in this project, AFI Europe Serbia, is highly positioned in our real estate market thanks to extremely successful projects in the field of office space, primarily the business park Airport City Belgrade. The name AFI Europe provides potential buyers and tenants with security from the investor, who has been present in our market for years and is synonymous with quality, responsibility and commitment.
The exclusive renting agent for this unique business tower is CBS International, the leading real estate consulting company in Serbia, which is part of the Cushman & Wakefield Group.