The third technology conference Voxxed Days Belgrade organized by the HeapSpace community was held in Belexpocentar in Belgrade on the 19th and 20th of October. CANSEE Canadian Serbian business association, together with its member-companies from ICT industry group, supported this important event for the first time.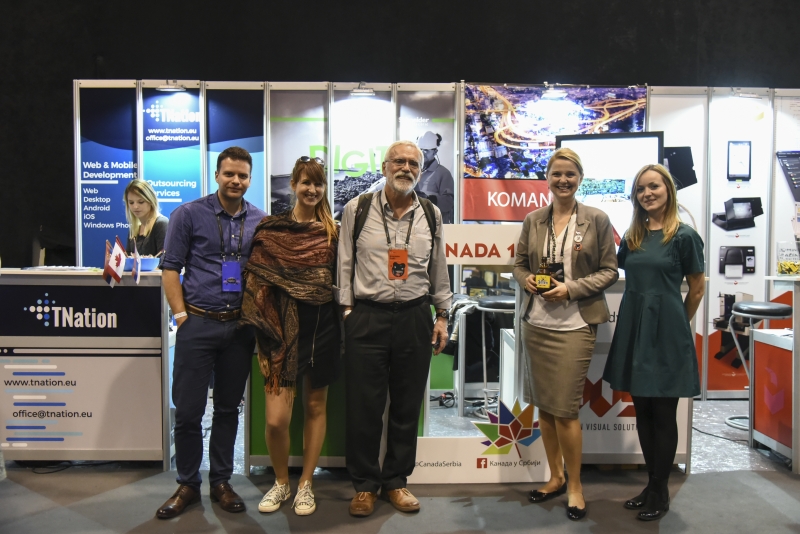 Voxxed Days Belgrade, a part of a network of global Devoxx conferences, has brought lecturers from renowned global companies such as Google, Amazon, IBM, Microsoft, PayPall, Pivotal, RedHat. The event brought together more than 700 developers, entrepreneurs, start-ups and technology enthusiasts from all around the world. The participants had the opportunity to hear and learn more about the most current trends in the world of technology, such as machine learning, artificial intelligence, computer architectures, and security in virtual reality.
Canadian pioneer of software engineering and one of the creators of the object-oriented programming concept, Mr. David Parnas, opened the conference with a presentation on the topic of "software aging". The second speaker from Canada, Mr. Bran Selić, who after years of work in IBM in Canada founded the consulting company Malina Software Corp., spoke at the conference about the engineering of software systems for the 21st century.
CANSEE ICT industry group member-companies, Dominion Voting Systems, Schneider Electric, Division Visual Solutions and TNation, presented their products and services at their booths within the Canadian Corner. CANSEE association organized Happy Hour, during which conference visitors had the opportunity to enjoy the beer of Apatin Brewery, owned by the Canadian company Molson Coors. On the first day of the conference, representatives from Canadian Embassy in Belgrade, Mr. Brian Ebel, Charge d'Affaires, and Ms. Đurđa Ćeramilac, Trade commissioner visited the Canadian corner. They enabled visitors to, with the help of special 3D glasses, immerse themselves into Canadian culture, visit Toronto, see and hear Niagara Falls, ski in Alberta, and attend the hockey game of the Canadian national team.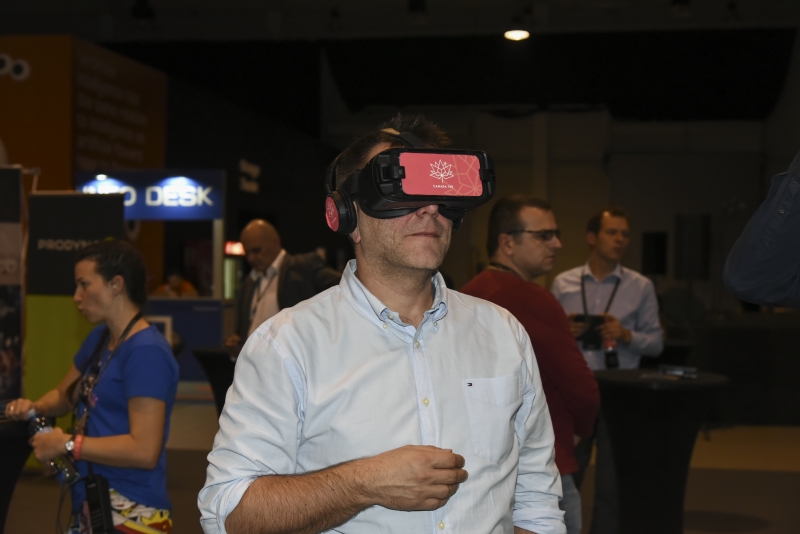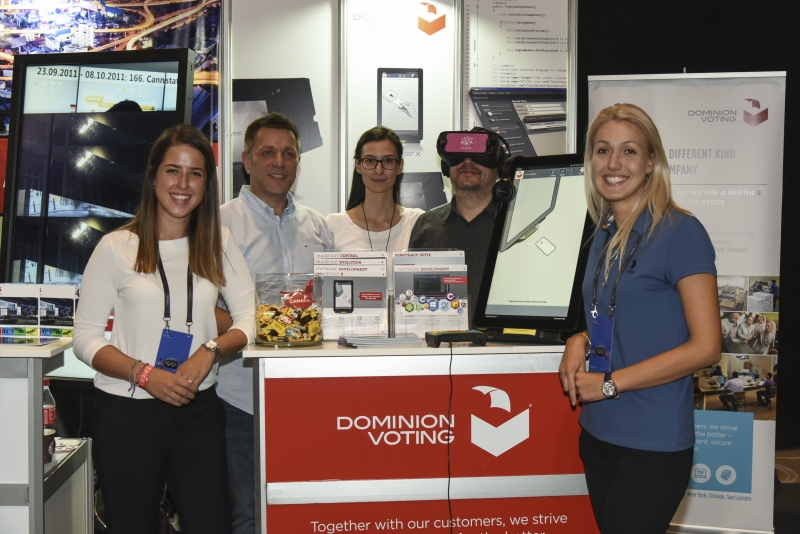 In the honor of two speakers from Canada at the Voxxed Days Belgrade 2017, Mr. David Parnas and Mr. Bran Selić, a reception was held on October 17 at the Canadian Embassy's residence. The reception was attended by the members of CANSEE ICT Industry Group, representatives of the HeapSpace community, sponsors of the conference, as well as representatives of Serbian universities.