Euromoney, the reputable international financial publication, has once again confirmed the best of the best in the world of real estate
The leading real estate consultancy in Serbia and Croatia, CBS International, as well as its global partner Cushman & Wakefield, won top awards in all categories of this year's Euromoney Real Estate competition:
Top Real Estate Advisers and Consultants Overall
Top Agency Letting/Sales
Top Property Valuation Consultants
Top Research Consultants
Top Investment Managers Overall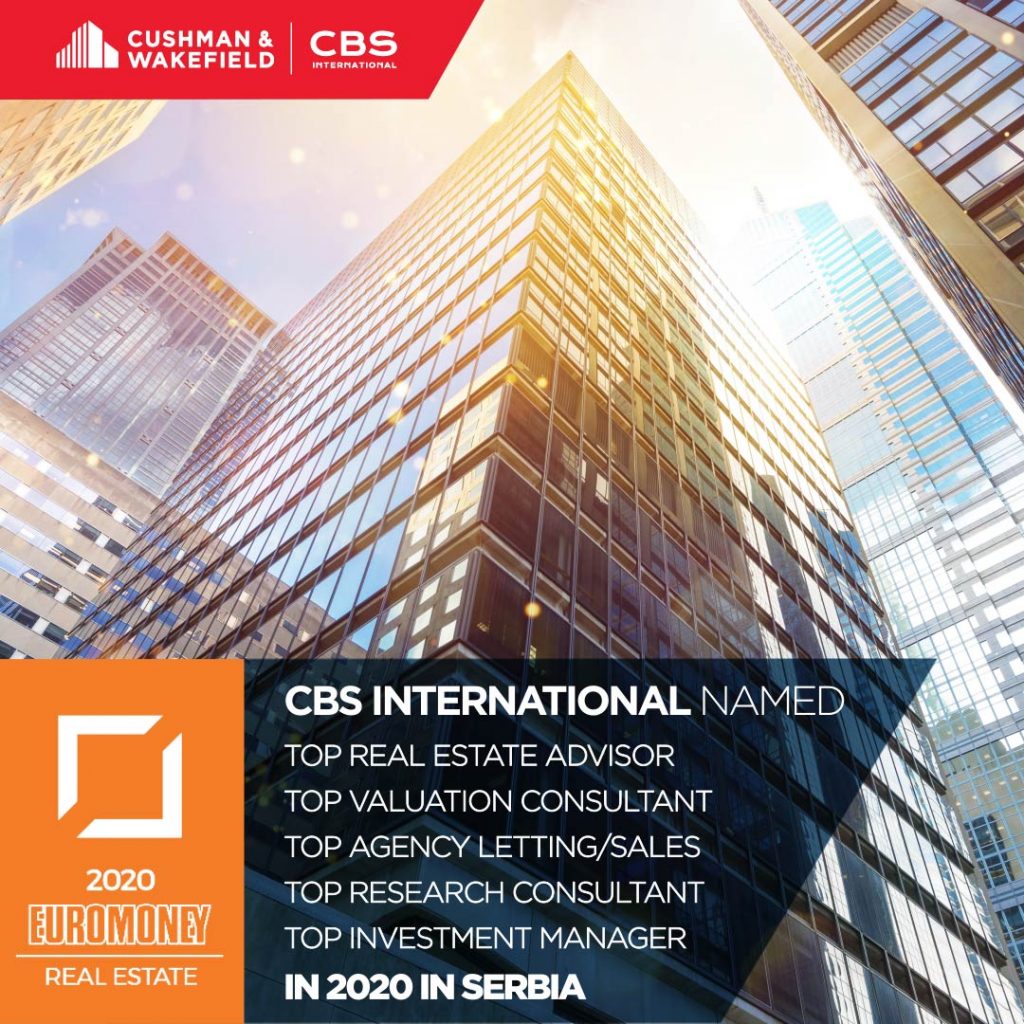 Euromoney's readers, top management of global corporations, financial institutions, and renowned companies from more than 75 countries have confirmed the dominant role that our best real estate consultancy and its global partner have in the regional market. This is the 16th consecutive time that Euromoney has chosen the best consultancies, developers and financial institutions in the local and global market.
Since Cushman & Wakefield Group and CBS International base their corporate mission on staff training and their shared vision in the global and regional market respectively, the awards given out by Euromoney magazine are just a validation of the satisfaction of both the clients and staff in whom clients have been constantly putting their trust.
"We are extremely proud that, in addition to the global recognition of our partner, we have managed to re-affirm our leading position in all segments of the real estate market, not only in Serbia but also in Croatia, where we have been operating for two years now. Satisfaction is all the greater because this award is given by clients, associates and partners, which makes us especially happy as it is a validation of the quality of work and above all the commitment of our staff who have a unique goal that is best reflected in the satisfaction of our clients," said Goran Živković, Managing Director of CBS International in Serbia.