Stefan Lazarević, General Manager of NCR Serbia, to helm AmCham for the next two years
Milena Radulović is this year's recipient of the HERO Award
Belgrade, February 24, 2022 – For the next two years, a new Board of Directors, with Stefan Lazarević, General Manger of NCR Serbia, at its helm, will lead the American Chamber of Commerce in Serbia (AmCham).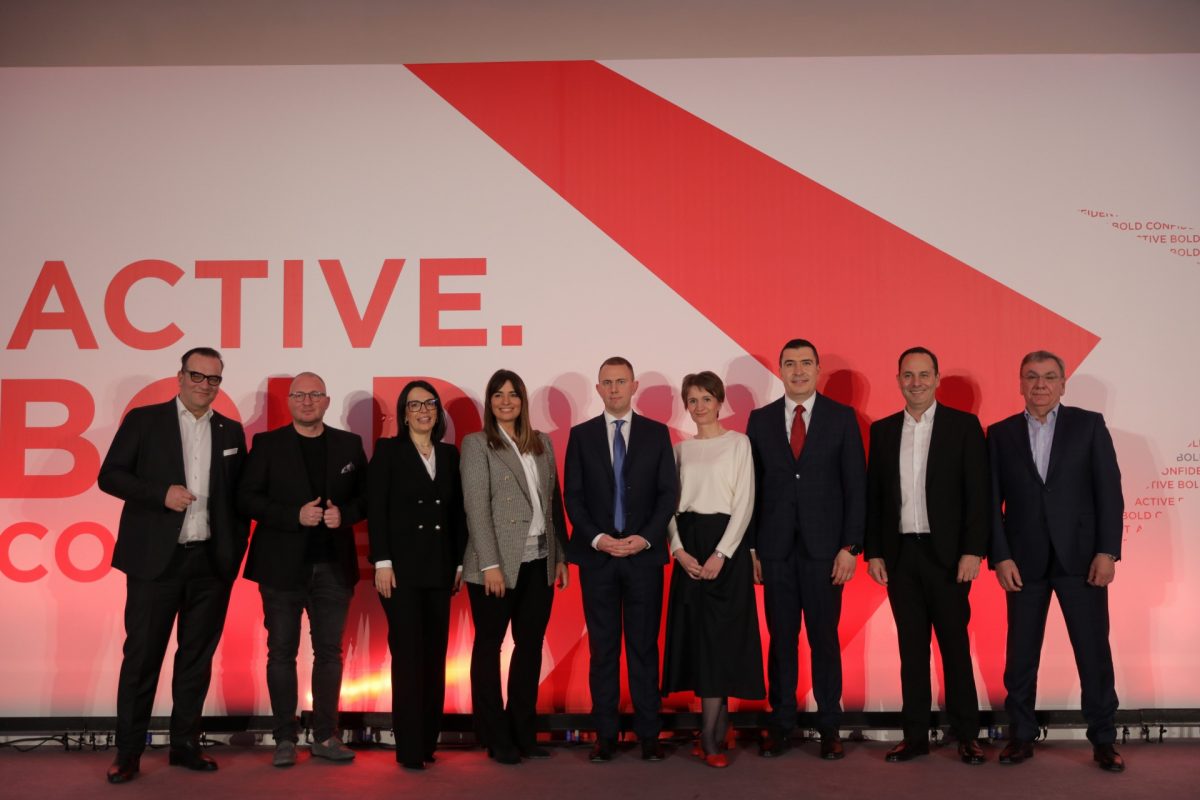 In strong competition, at the General Assembly meeting of AmCham, in addition to the new chairman, the member companies elected other members of the Board. Ivan Miletić, from Philip Morris International, will be the first Vice-Chairmanof the Board for the next two years. Ronald Seeliger, from Hemofarm, was appointed the second Vice-Chairman, while the Board of Directors also has four new members: Goran Vasić, Telenor, Ksenija Karić, Schneider Electric, Marija Popović, OTP Bank Serbia and Milan Gospić, Microsoft Serbia.
The newly elected Chairman, Stefan Lazarević, thanked the current Chairman, Zoran Petrović, for the exceptional results AmCham accomplished despite the challenges imposed by the pandemic, as well as the commitment of AmCham members in improving the business climate in Serbia.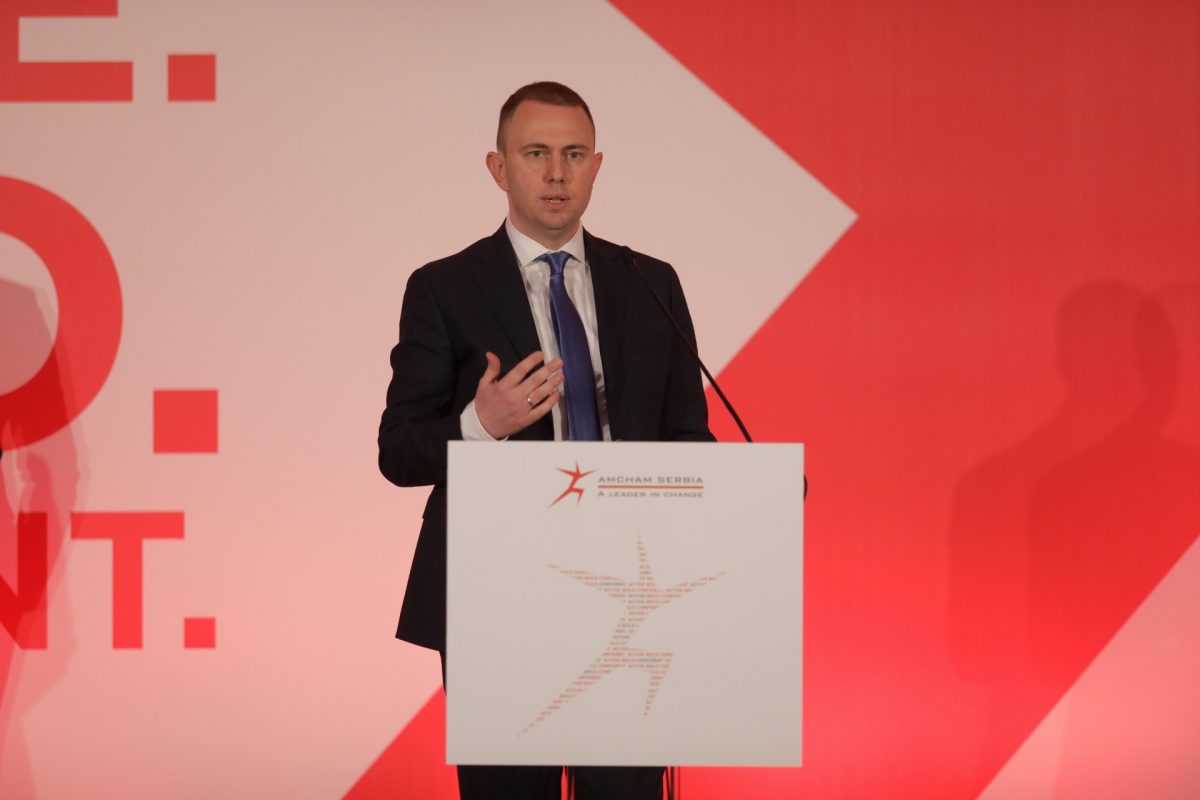 "AmCham will remain consistent in its mission to support American and other investors in Serbia, as well as support the government in reforms and creating a stable, predictable and attractive business environment," said Stefan Lazarević, newly elected Chairman of AmCham, and added: "As part of this mission, we will certainly be involved in boosting regional initiatives, such as the Open Balkans Initiative and we will strive to be at every table where economic development. Environment and other topics related to attracting investments, employment and respecting the highest standards in all business segments are discussed. "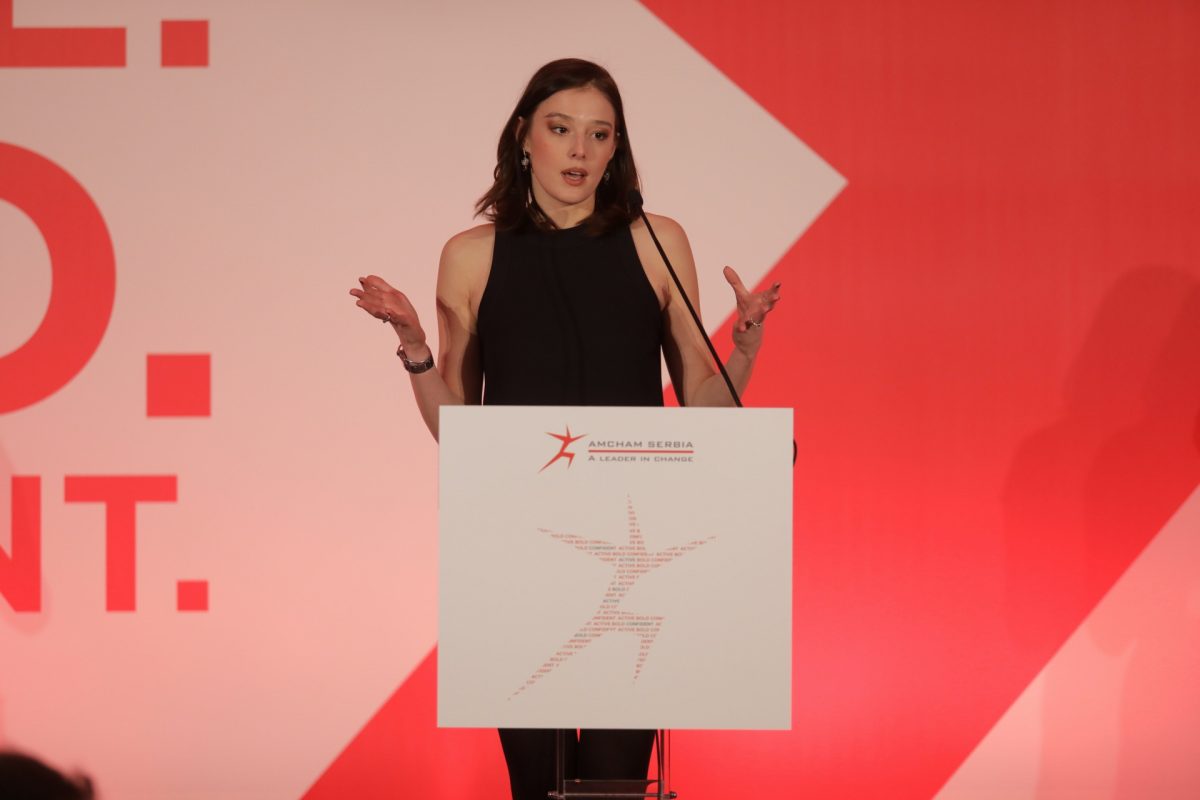 Milena Radulović is AmCham's Heroine of the Year
A jury composed of representatives of AmCham's Board of Directors, gave this year's HERO Award to the actress Milena Radulović, who last year publicly, bravely and selflessly spoke out against gender-based violence and protecting one's life and integrity, not only on her behalf, but also on behalf of all women.
For the ninth consecutive year, the representatives of AmCham had the task of choosing only one recipient out of many exceptional individuals, institutions and non-profit organizations, or the one person who had had an extraordinary impact on the whole society.
"By publicly giving her frank confession, Milena Radulović, was wind in the sails for women and girls who had similar painful experiences and fought for their rights and truth, and thus became a symbol of change in the hope that her struggle will prevent at least one woman from having a similar experience. of the future. By deciding not to remain silent and to influence changes in society, she showed exceptional courage. Recognizing the importance of this contribution, we made the decision on this year's award easily and unanimously, and we are confident that the award went to a true heroine," said Svetoslav Atanasov, member of the American Chamber of Commerce's Board of Directors and Director of Coca-Cola HBC Serbia and Montenegro.
New AmCham Board of Directors:
Stefan Lazarević, NCR Serbia, Chairman
Ivan Miletić, Philip Morris International, First Vice Chairman
Ronald Seeliger, Hemofarm, Second Vice Chairman
Biljana Bujić, KPMG, Treasurer / Secretary
Members: Svetoslav Atanasov, Coca-Cola HBC Serbia, Goran Vasić, Telenor, Ksenija Karić, Schneider Electric, Marija Popović, OTP Banka Serbia, Milan Gospić, Microsoft Serbia