As a sustainability leader, the company promoted results in this area and presented its mission by 2025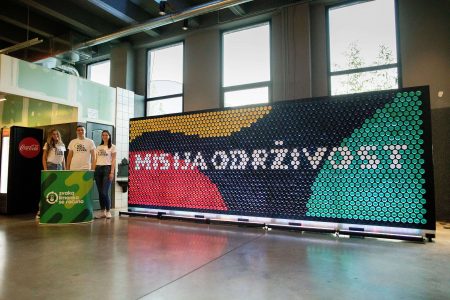 Within a presentation of results in the area of sustainability in 2018, Coca-Cola HBC Serbia announced new objectives and plans aimed at providing additional contribution to environmental protection and community development by 2025. Along with preservation and reduced use of natural resources and further investments in the society, the company will be focused on reduced packaging impact in particular, by achieving the following three objectives by 2025: 100% recyclable packaging, up to 35% of PET packaging from recycled material and collection of 75% of its product packaging.
"Our extensive heritage tells us that the Coca-Cola HBC family remains successful only when we change and when we are part of positive changes. As the sustainability leader in the beverage production sector, we have been striving to improve quality of life in Serbia for a half a century and we proudly move forward to attain new goals. Our role is highly significant and responsible and therefore we are certain that we will make major progress as the company, contributing to even more efficient waste management and reduced environmental footprint," noted Svetoslav Atanasov, General Manager of Coca-Cola HBC Serbia, at the presentation of the company's 6th Sustainability Report.
Their goals refer to both Serbia, where the company invested 41 million dinars last year alone in programs of community support, with our employees volunteering for more than 850 hours. The company reduced water use by as much as 53 percent in the last decade, with overall energy consumption per litre of produced beverage cut by 52 percent in the same period. Within the Coca-Cola Youth platform, more than 3000 youth gained new knowledge and experience, with 256 of them landing a job. As the most desirable employer among youth, the company offers a stimulating working environment for its employees, as confirmed by the employee loyalty rate of up to 92 percent. Furthermore, resulting from its commitment to partners and market development, the company was recognised as the no. 1 supplier in Serbia. Also, reduction of a total number of calories in beverages by 25 percent per 100 ml of product is planned.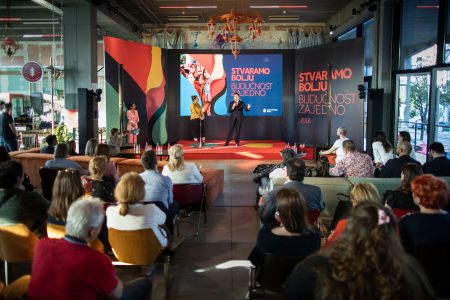 The sixth 2019 Sustainability Report was produced in compliance with the internationally recognised GRI Standard and strict requirements of the United Nations Global Compact related to progress reporting. In addition, the Coca-Cola HBC Group is ranked among top three beverage producers globally and in Europe by the Dow Jones Sustainability Indices (DJSI) for 2018.