The International Women's Club of Belgrade ''April's Coffee Morning'' was held in collaboration with PERWAKILAN (Ladies' Association of the Ministry of Foreign Affairs Malaysia) Belgrade – under the patronage of the Embassy of Malaysia in Belgrade, on April 1 and hosted by Hilton Belgrade.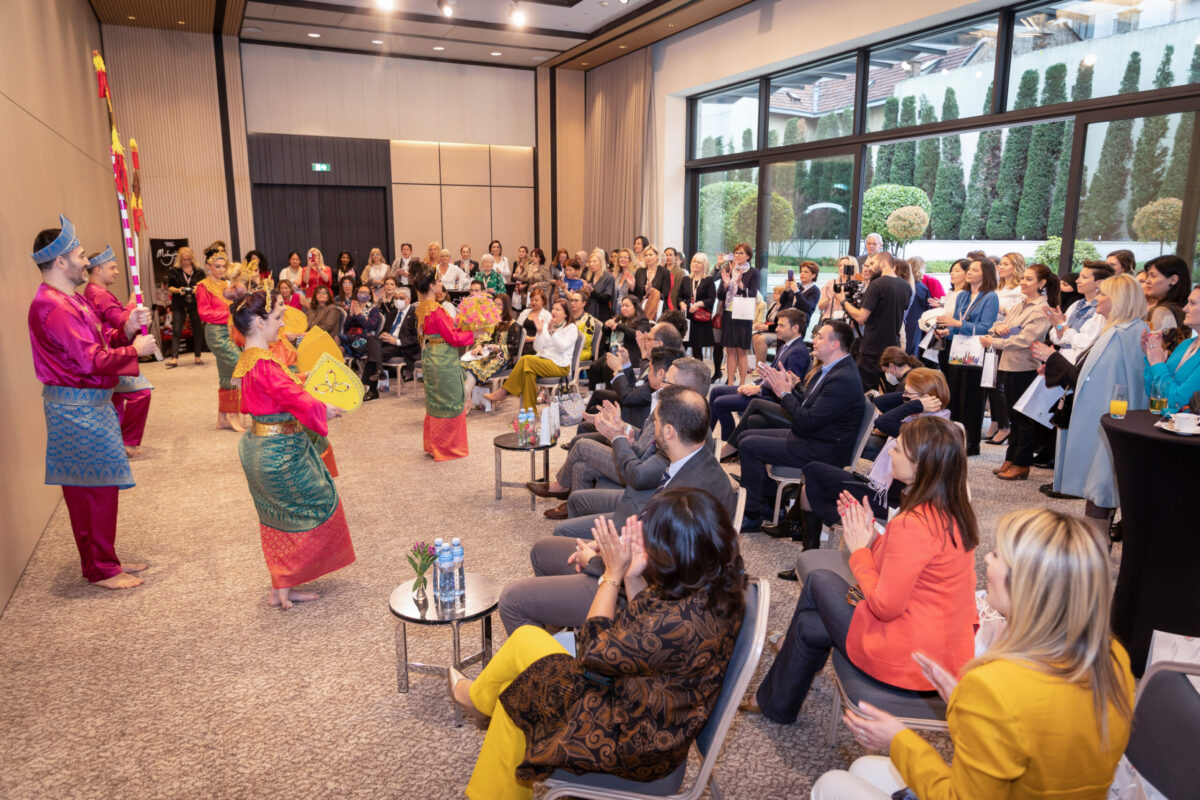 The highlight of the event was a presentation of cultural diplomacy of Malaysia Truly Asia through traditional dance performances by Chenderawasih – a cultural troupe under the auspicious of the Embassy of Malaysia; fashion display of hand-painted batik silk kaftans which were flown all the way from Malaysia; as well as sampling of Malaysian delicacies.
Special guests and members present were also thrilled to receive goodie bags filled with Malaysian batik cushion covers, Malaysian food dry paste, jam and many other surprises in the form of discount vouchers – courtesy of all generous partners and collaborators, including a number of giveaways for lucky draw.
PERWAKILAN Belgrade also channelled between 10 – 20 percent of the proceeds of the selling on that day to the International Women's Club Charity Fund.