The fifth conference on How to invest wisely 2022 will be held online on 16th March 2022, as part of the Business Leap project.
The goal of this year's conference is to inform businessmen about the approachable sources of financing, incentives and support programs that are available, to provide professional information on what is wise to invest in and what are the current trends.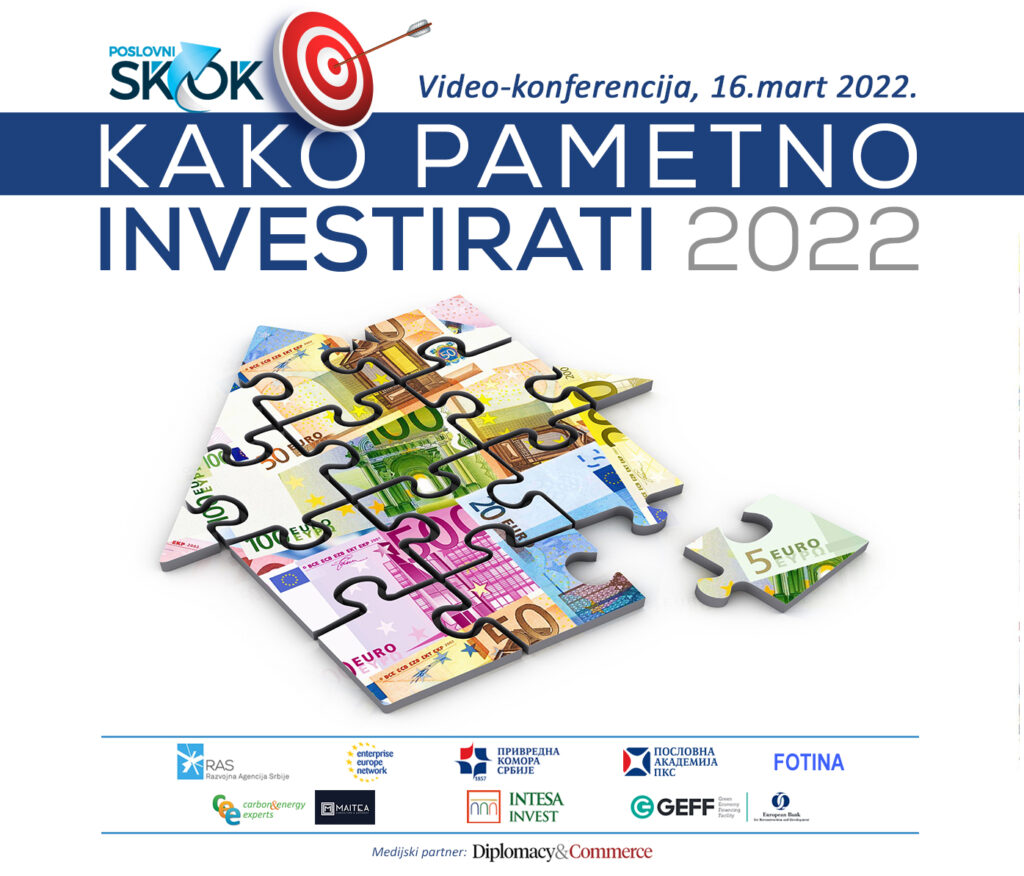 Speakers at the conference are representatives of the Development Agency of Serbia, Development Agency of Vojvodina, Serbian Chamber of Commerce, EBRD, Intesa Invest, National Employment Service, Development Fund of Vojvodina, GEFF EBRD Fund, consulting houses Carbon and Energy Experts, and Maitea Consulting&Advisory.
Topics that will be presented at the conference are:
Support programs, incentives, and subsidies of the economy for 2022
EU Programme Horizon Europe 2021-2027
Example of smart investment-investment in hedge funds
Green lending credit lines – GEFF EBRD funds
Energy crisis-how do companies reduce and optimize energy costs in the long term?
Participation is without registration fee, register HERE
The agenda and application links are available HERE