SSCC's ''Conference on Small and Medium-sized Enterprises SMEs'' took place as part of SSCC's efforts to emphasise the importance of the SME sector in further enhancement of economic relations between Switzerland in Serbia.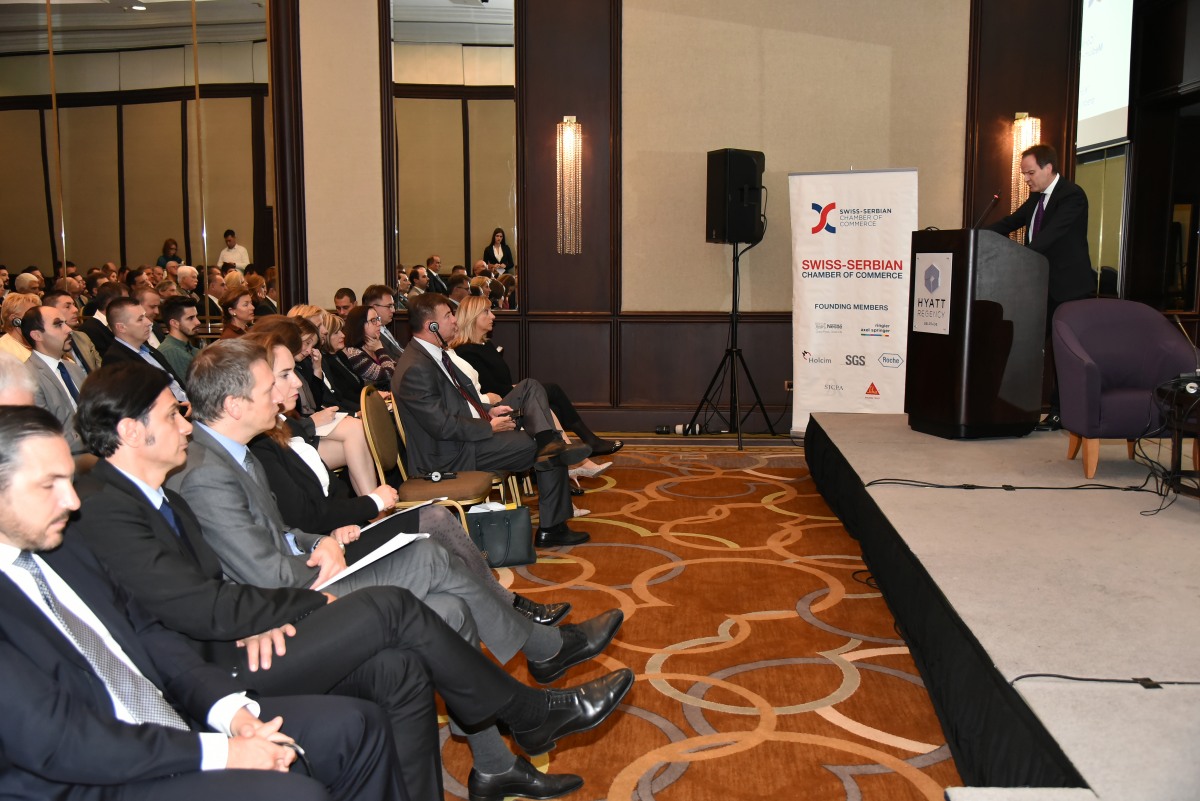 Organised in the context of the "Year of Entrepreneurship" in Serbia, this event also strives to contribute to the strengthening of competitiveness of local SMEs.
On this occasion, the Ambassador of Switzerland to Serbia, H.E. Mr. Philippe Guex, was one of keynote speakers, who outlined the key role SMEs played in the economic development of Switzerland. Subsequently, opportunities and challenges related to SME establishment and growth were addressed during the panel discussion through an exchange of experiences and lessons learned from both public and private sector actors.