Ahead of the D&C Awards 2023 which will be held in the National Museum of Serbia on April 3, we spoke with our previous winners. COCA-COLA SYSTEM in Serbia was last year's recipient of the special award for the contribution to the development of local self-government and communities in Serbia for the company's project 'Vlasina – Pure Love'. Check out what Tijana Grujić, Community Partnerships Manager of Coca-Cola HBC had to say about their experience and their new plans.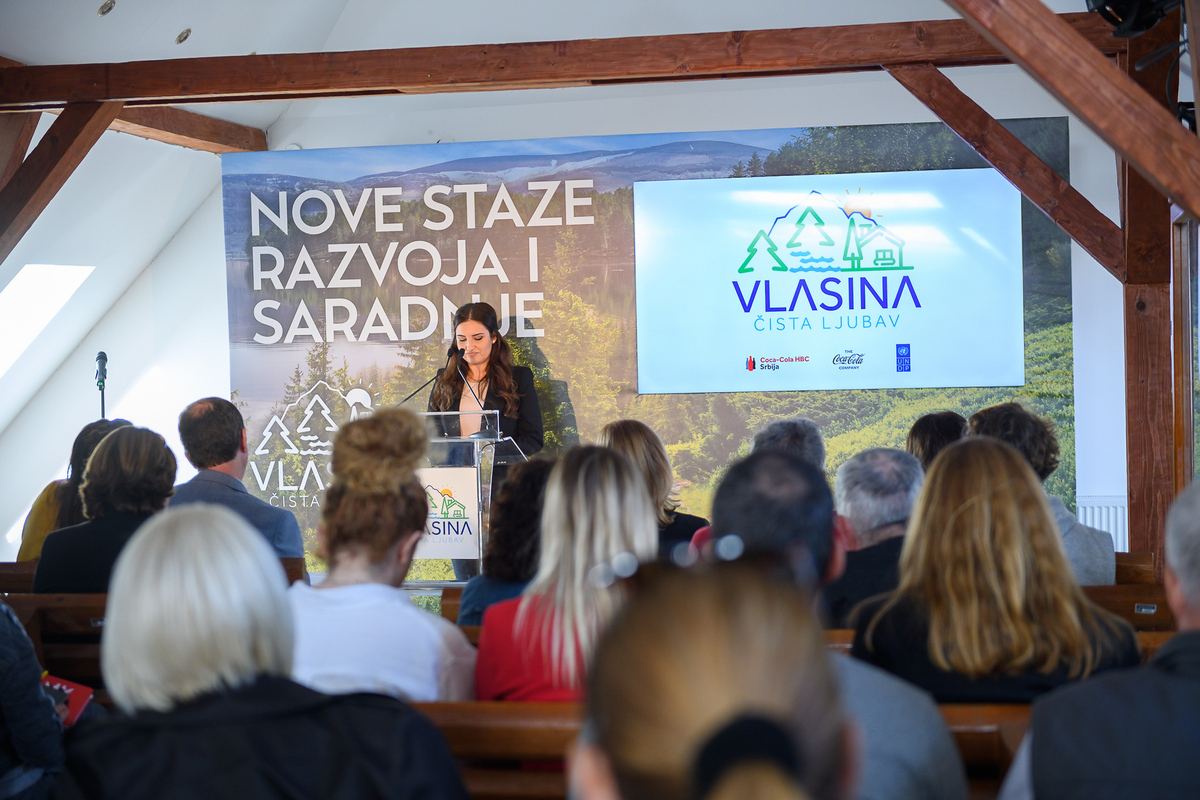 How much did the award you received mean to you?
"Vlasina – Pure Love" an initiative for which we received this award is not just another successful project but also carries a special emotion for us. Vlasina is the home of our Rosa water, but not only that. Vlasina is made up of unique nature, unique people, and a unique sense of hospitality, which will make you immediately fall in love with this area.
Nevertheless, there is room for economic empowerment in this region, and tourism and catering are important levers that can help us in this. And it was with this idea that the Coca-Cola system in Serbia designed the "Vlasina – Pure Love" initiative. In the first year, we empowered local entrepreneurs, providing them with the knowledge to raise their local businesses to an even higher level.
The Diplomacy & Commerce award recognized our project as a new form of support for the local community and gave us a strong wind behind us for further activities.
What has your company been doing in that field since then?
Together with the United Nations Development Program (UNDP), the municipality of Surdulica and the Tourist Organization of Surdulica, as well as the Ministry for the Development of Underdeveloped Municipalities, we continued the second phase of the project, which includes the enrichment of the tourist offer of Vlasina, but in a sustainable way and in harmony with nature.
Few things are more beautiful than a walk in nature – that's why, in cooperation with our partners, we will fix as many as 40 kilometers of existing hiking trails, which lead to the peaks of Čemernik and Vrtop. We are also building a new trail, 7 kilometers long, which will be ideal for families and children.
Already this year, lovers of walking in nature and hiking will be able to enjoy the well-maintained trails of Vlasina.
What are your plans for the future?
We designed all the activities so far by listening to the needs of the people in this local community and talking with them. This is how we will shape all subsequent activities, always with the idea of providing the local community with what they need most while incorporating sustainability into each of the activities. In cooperation with partners, system institutions, and the local community, we are sure that we can achieve significant results and contribute to the economic and ecological empowerment of local communities. We are on the right track, with many more ideas, new maps, and unexplored kilometers.