Visitors to the DDOR booth will be able to win numerous gifts this year by participating in a photo contest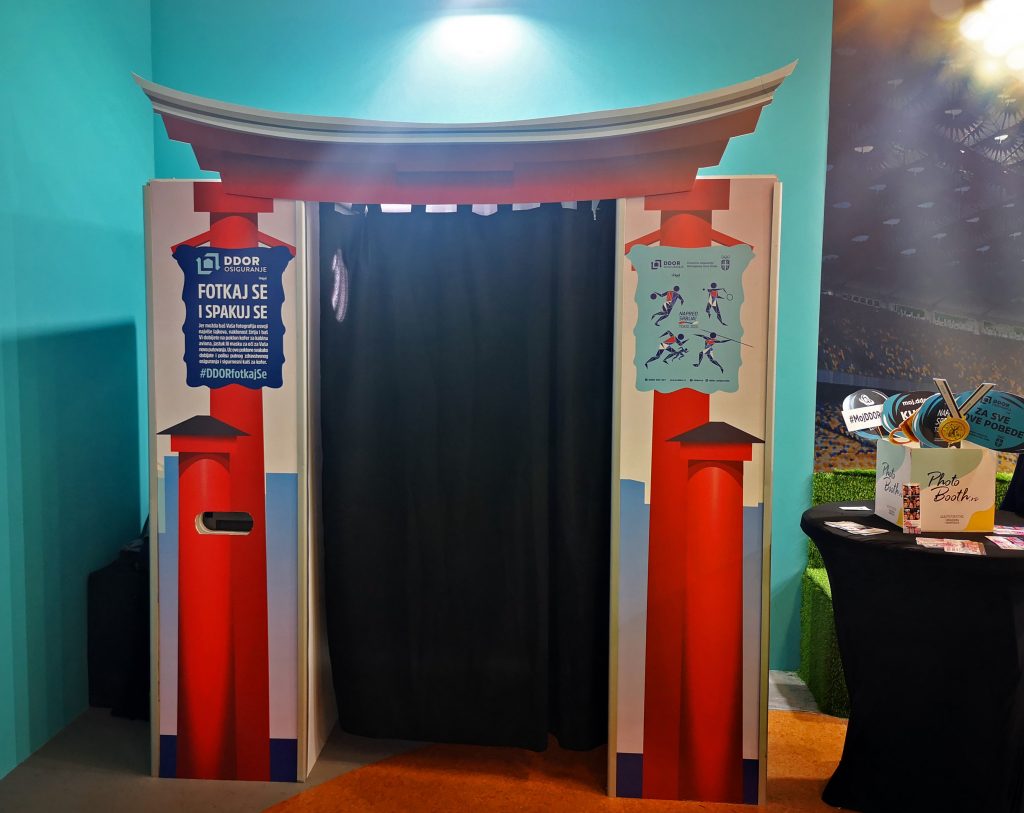 Thanks to its traditional appearance at the 42nd Tourism Fair in Belgrade, and in addition to the recognizable services that anyone who travels often should use, DDOR Osiguranje will present a brand new web portal – moj.ddor.rs – that will sell insurance. From February 20 to 23, the visitors of the Hall 1 of the Belgrade Fair will have the opportunity to test and evaluate the new online platform and receive a day-long free travel insurance day for the effort. In addition, a photo contest will be held with winners standing to win numerous gifts. Besides the gifts, they also receive a Travel Health Insurance policy and a safety belt for their suitcase. During the Fair, the visitors will be able to buy travel, vehicle or property insurance at DDOR's booth.
DDOR has paid special attention to the design of its booth, which resembles Japan, the host country of this year's Olympic Games, in every segment. In this way, DDOR, as the official insurance company of the Serbian Olympic Committee and the Olympic Team, supports our top athletes on their way to the Olympic medals.
Official data show that sales of package holidays for the upcoming season by travel agents in Serbia increased by 7% compared to last year, while the number of purchased holiday arrangements for some destinations went up by 20%. According to the Interior Ministry, more than 5.5 million citizens of Serbia have a valid biometric passport, and more than one million people buy package holidays at travel agencies.
As a reliable partner in the tourism sector, DDOR Osiguranje provides security for its clients on the road who are covered by its health insurance policy when travelling abroad or the international travel insurance policy, with additional coverage for travel cancellation and / or loss of luggage, as well as road assistance services. In this way, DDOR Osiguranje also participates in providing and creating a secure business environment in the tourism industry, and in ensuring that its clients have a safer and carefree journey.
---
The tradition of DDOR Novi Sad a.d.o. is over 70 years long. Since 2012, the company operates under the leading Italian group Unipol Gruppo S.p.A. with an invoiced premium of € 12.3 billion in 2018 and serving more than 15 million customers. With a team of 1,400 employees and its robust and extensive network of more than 105 internal and 640 external sales points in Serbia,, DDOR Osiguranje has over half a million clients and ranks third in terms of the market share with a premium of over 12 billion dinars. As a socially responsible company, DDOR invests significant resources in culture, the arts and in road safety. DDOR is the official insurance company of the Serbian Olympic and the Serbian Olympic Committee.