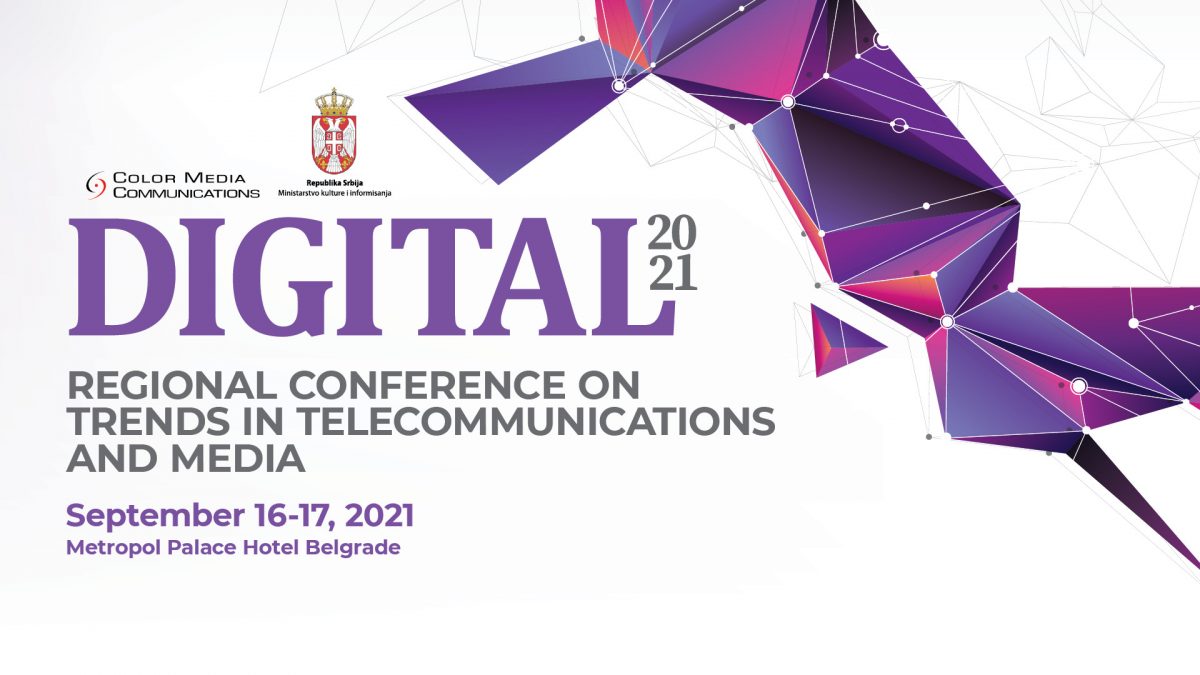 Having in mind the current epidemiological situation in the world and in our country, Color Media Communications in partnership with the Ministry of Culture and Media will organize the Digital 2021 conference this year in a hybrid format, both online and indoor in the Metropol Palace hotel.
For the eighth year in a row, we are organizing "Digital", a regional conference on trends in telecommunications and media.
This year's #Digital2021 will last for 2 days – September 16 and 17 (Thursday and Friday) and will gather the most important names from these areas within the entire region. The event will be opened by Maja Gojković, Deputy Prime Minister of the Republic of Serbia and Minister of Culture and Media.
All those interested will be able to follow the conference via live stream on the YouTube channel Color Media Communications, and those preferring indoor event will be able to follow live the second day of the event on September 17 in the Metropol Hotel.
Through panel discussions, lectures and case studies, all interested will learn what has happened in the world of information and communication technologies in the past year, what are the new trends and challenges in cyber security, in which direction is the global expansion of artificial intelligence, more about digital humanities, which projects are realized with a combination of creative solutions and new technologies, further development of blockchain technology, podcasts, virtual services, whether robotic journalism is possible in the Balkans, which key indicators of performance are necessary in finished campaigns, what the media and agency scene in the region looks like today and more many other topics.
More information about the participants and the conference program can be found on the official conference website http://digitalconference.rs/sr/