Yesterday began packing assistance packages with basic food items for all pensioners from the territory of the City of Novi Sad, whose monthly pension does not exceed 30,000 dinars, and today delivery to the addresses of pension beneficiaries begins.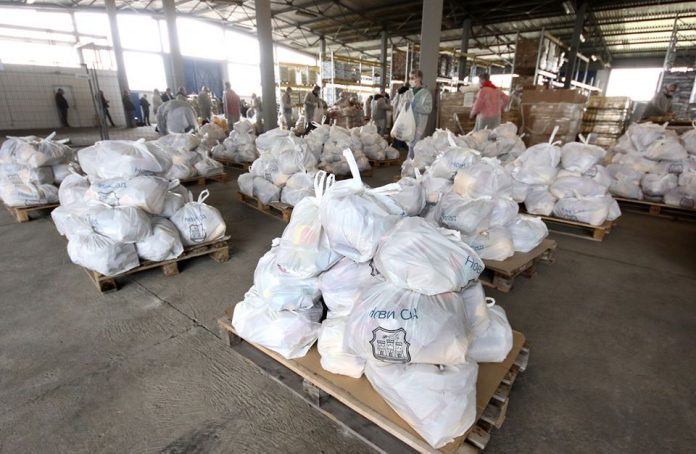 Volunteers engaged in the job were joined by Mayor of Novi Sad Milos Vucevic and many public figures, including Bane Krstic from Garavi Sokak, Tanja Banjanin, Mladen Baron, Andreja Travica, water polo player Marko Cuk, handball player Stevan Popov, Robert Coban, kickboxer Nenad Pagonis, David Mehic from OK "Vojvodina" and many others.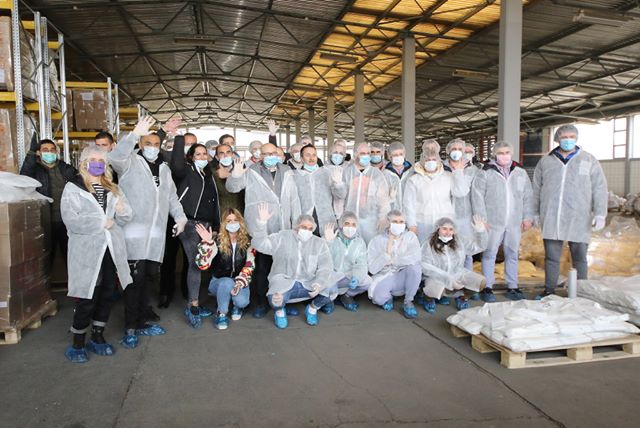 "I would like to thank the famous Novi Sad people who are with us today, the athletes, the singers, the journalists, the people of public life, who take part in the action to support the most vulnerable elderly fellow citizens. We now need to reach every retiree and deliver the packages safely, which will take 10 to 15 days, given the circumstances. The aid applies to all pensioners who fit into the pension amount criterion, no matter how old they are. We have also opened a dedicated account and there are already a large number of companies, individuals, athletes who make donations, and after Easter we will be preparing new quantities of packages for distribution to the socially disadvantaged population. In addition to the state's economic measures, the City will support businessmen who lease the city's office space and market stalls. Payment of the reservation of the counters until the markets are open will be carried over to the period when the markets start working again. We are looking at different models so that tenants of office space will be able to pay their obligations at a discount by the end of the year, or to pay the rent in full in 2021 without interest. There are no final decisions yet, but we will do our best to keep caterers, hairdressers, and other service providers in the establishments, endure this period economically, and preserve jobs. Also, the PUC 'Informatika' accounts from the state of emergency will become due in 2021 without interest. No one is obliged to pay now, but whoever wishes can do so, and thank you to everyone who is now paying for making the City easier to operate. We are analyzing the budget and the rebalancing will surely follow, as the City will lose profits from the lease of office space, it will have to support JGSP and SPENS, but we can withstand it and manage, "the mayor stressed, adding that this year should have been an investment boom "However, because of a crisis that has hit the entire world, the City is forced to make other decisions. He praised all his fellow citizens, saying that they showed the unbreakable spirit of Novi Sad, and once again called for unity.