According to a few serious theories, there are seven great subjects in dramaturgy, death being one of the primaries
The new feature film of the legendary director and screen-writer Dušan Kovačević, Being Human Is Not So Bad, was released on December 7th in Kombank dvorana. The director of blockbusters such as The Balkan Spy and The Professional, author of iconic classics The Marathon Runners Run a Victory Lap, Who's Singing Over There, Underground, Radovan III, The Roaring Tragedy, speaks about his new film and big subjects that this work is raising for Diplomacy & Commerce.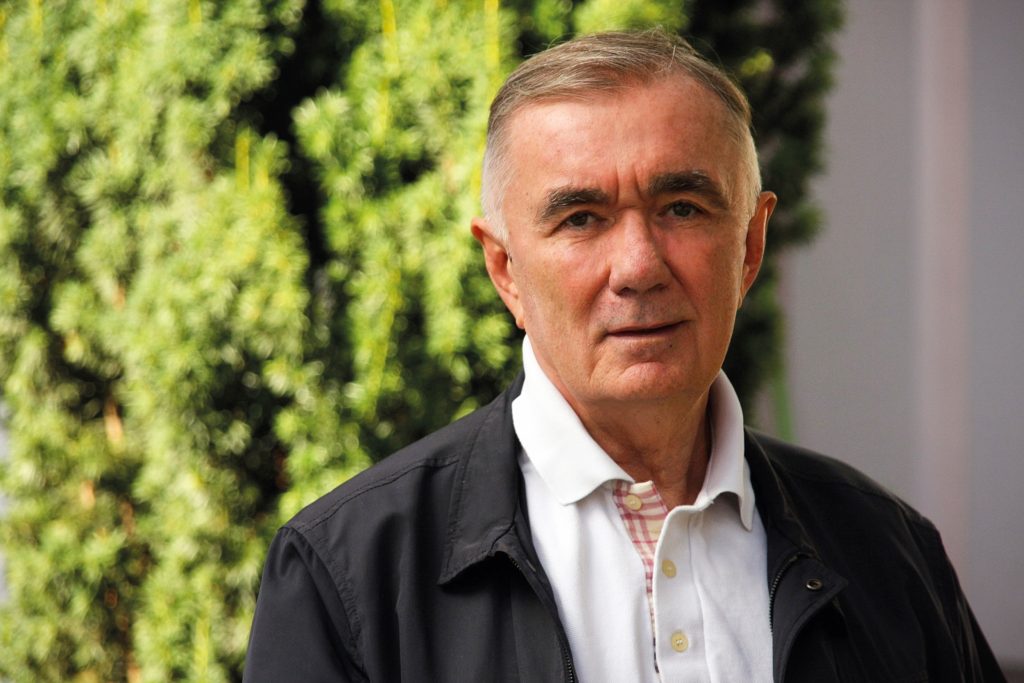 The theme of your new film is our relationship with death, but also the life that precedes it. On the other hand, it is uplifting and very funny. What led you to connect these two opposites?
I am tackling with this story in most of my plays and films, starting with my first play The Marathon Runners Run a Victory Lap, which led me into the world of theater, literature, and this business in general; from this story about a funeral home to this one, a story about the disappearance of two people.
According to a few serious theories, there are seven great subjects in dramaturgy, death being one of the primaries. Then there is love, war, illness… when these themes intertwine, we get different genres, like the story of war and love, which is among the most dominant ones since antiquity. Death is one of the key subjects because it is the greatest secret, and the greatest conscious or subconscious fear. What's happening to us with this pandemic is actually at the root of that story, the fear of disappearing. I don't like to say that word, death, because, in itself, it is ugly. It is ugly because, somehow, and not by accident, it consists of four consonants and no vowels. Such words are quite rare, just like the word cross, which, in Serbian, has no vowels as well.
According to some myths, legends, and traditions, a human being, when their life ends, has some kind of a new life. In certain populous nations, some animals are the reincarnations of their ancestors, and they are protected and cherished, and the point of this is a very practical matter – that you must not kill the animals that you live off. This has deep sociological roots, topped with traditions, stories, myths, and others.
What is very important, what remains a secret, and what till this day no one managed to explain, is the fact that we do not decide about our birth, we do not know by what miracle we appeared on this planet, and we do not know where we go when we part with this life. Whether this eternity afterward is a definitive ending. Such big questions all of us ponder every once in a while, out of a conscious or subconscious fear.
---

"You are your own patient and psychiatrist. That's why many people write without any ambition for mastery; it just makes them feel better"

---
The story of death appears in my plays and films because, in my childhood, I was twice gravely ill. When I was young, this caused me great fears, so it's no wonder that my first play was the 'Marathon Runners' story, where I used humor to heal myself. Writing is a form of self-help indeed. You are your own patient and psychiatrist. That's why many people write without any ambition for mastery; it just makes them feel better.
Despite the difficulties that the protagonists face in the film, it is still called Being Human Is Not So Bad. Is it an indication of your optimism, despite all the difficulties that our civilization now faces?
In general – and we heard this many times since our early childhoods, when someone sighs and says: "Well, it's is not so bad to be human after all," or simply outright declares that it is not bad to be human as a fact, and in terms of honesty and honor, and everything that a person achieves through their humanity, then it is said that they are a good person. In this case, the title is slightly ironic; when you see the film, you'll understand the title.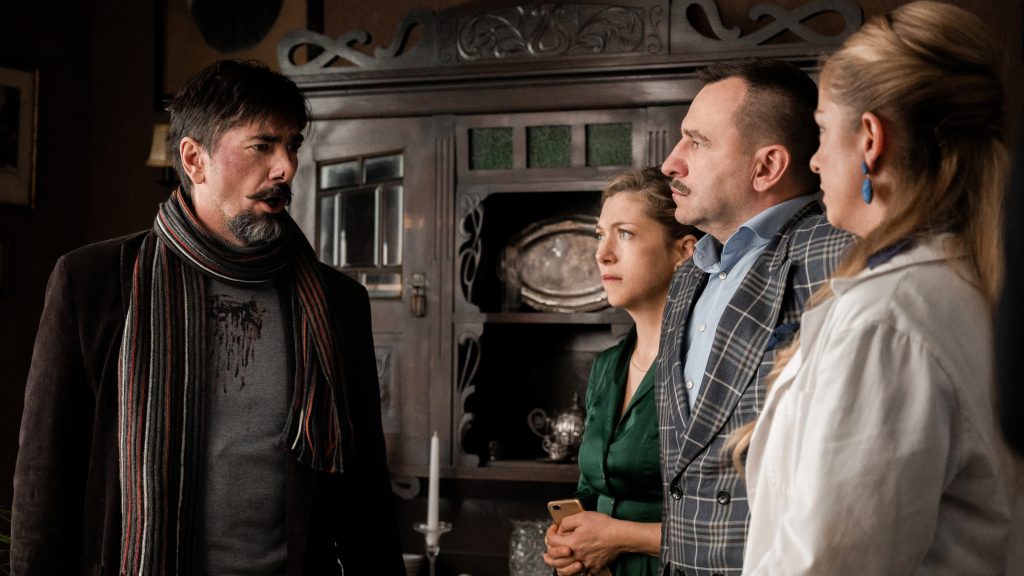 Being Human Is Not So Bad is a story about the fact that when you appear in this world, you don't have a say. No one asks you anything and you do not know anything about previous millennia. And then, one day, you show up in this world and live out your destiny, but just the same, you could have come as a grasshopper, a bird, or a frog, and spend a lifetime croaking, hopping, or flying. In that sense, being human is not so bad; it might be a bit better than being a frog.
What was it like to cooperate with actors during the shoot? With legends like Lane Gutović or Mira Banjac, whom you've known from the beginning of your career?
I met Lane and Mira in person in 1972. Before this, of course, I knew them and saw them in theaters. I saw Mira in the Serbian National Theater in Novi Sad, while I was in high school there, and before she moved to Belgrade and Atelje 212. Lane, too, I saw before we actually met during the preparations for the aforementioned 'Marathon Runners', where he played one of the main roles; the one that later, in the film, played Bogdan Diklić. I met Mira in person the same year because we started preparing Radovan III, where Mira plays Radovan's daughter Katica. We've been friends ever since; we either cooperated directly on my plays and films or while I was the manager of Zvezdara Theater. There, we made over 150 plays, and they often participated.
---

"My entire life is connected with and filled with animals and trees, which is very important"

---
Lane and I were friends in a nice, relaxed way. We used to meet every once in a while, talk, and always laugh. Lane was one of the funniest people I've ever met. He was endlessly charming and funny. In this film, he, unfortunately, has his last appearance. I dedicated one whole day of filming to him and Mira. We shot several scenes, which later made for two very nice episodes in the film.
Your love for dogs is well known. How do you transfer this love to the film? What are the main lessons in life that we learn from our relationships with dogs?
In the village where I was born, I had a big, black dog who we used to call Gara. I was later told that I started walking by holding on to his coat. This dog stayed with me till I was about ten years old, and that was my first relationship with dogs. I had at least ten pets and countless street dogs. I kept pigeons, canaries, goldfinches, rabbits, cats. Even now, I have several cats. I must have planted 200-300 trees in my lifetime. My entire life is connected with and filled with animals and trees, which is very important. Every week, at least once, I go to the pet shop and buy food for all those God's creatures. It is a great and precious, beautiful, parallel world.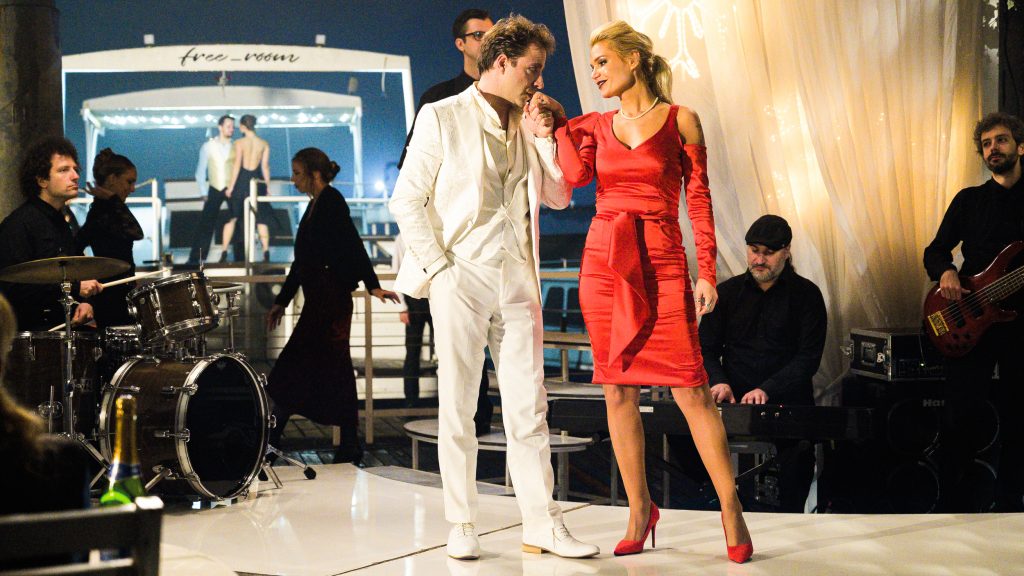 A dog is a beautiful, human creature because it has all human qualities – you can talk to him, and no one ever could be happier to see you than a dog, unfortunately. You could say that I've spent more time with animals than with people. My job is solitary; you sit alone in the room and write stories. When I go out in the yard, in the outside world, I like to be surrounded by creatures that are pretty, kind, and loving.
I'm not going to tell you more, because the plot itself is also essential, but it is important for the film that socializing with dogs is healing. With all the beings that surround you. One of the nicer acknowledgements that I've earned or deserved in my life is the boulevard in the Belgrade Zoo, that Vuk Bojović named after me because I used to visit often when he started the reconstruction. Of course, the story about animals in zoos is controversial, but imagine – if there weren't all those zoos across this planet, how many species would be extinct?
I dedicated special stories to animals in my films. In Who's Singing Over There, the driver goes to the zoo to see the monkeys, that's his motive to drive. Underground starts with the bombing of the zoo. In Dr. Schuster, the name of the dog is Gara, like the dog from my childhood. I also gave a nice dedication to the hunters in The Balkan Spy and other stories. Honestly, I can't stand them.