Every year, EXIT generates around 15 million EUR for tourist industry, in addition to strongly promoting Serbia through its activities. What is more important for our region and surroundings is that we are uncompromising in promoting peace, freedom of speech, human rights, and social, racial and gender equality, namely all social values that influential music festivals have been advocating throughout history.
EXIT Festival has been promoting our region across the world. We are asking the Festival's director, Dušan Kovačević how important is EXIT for Serbia and for neighbouring countries?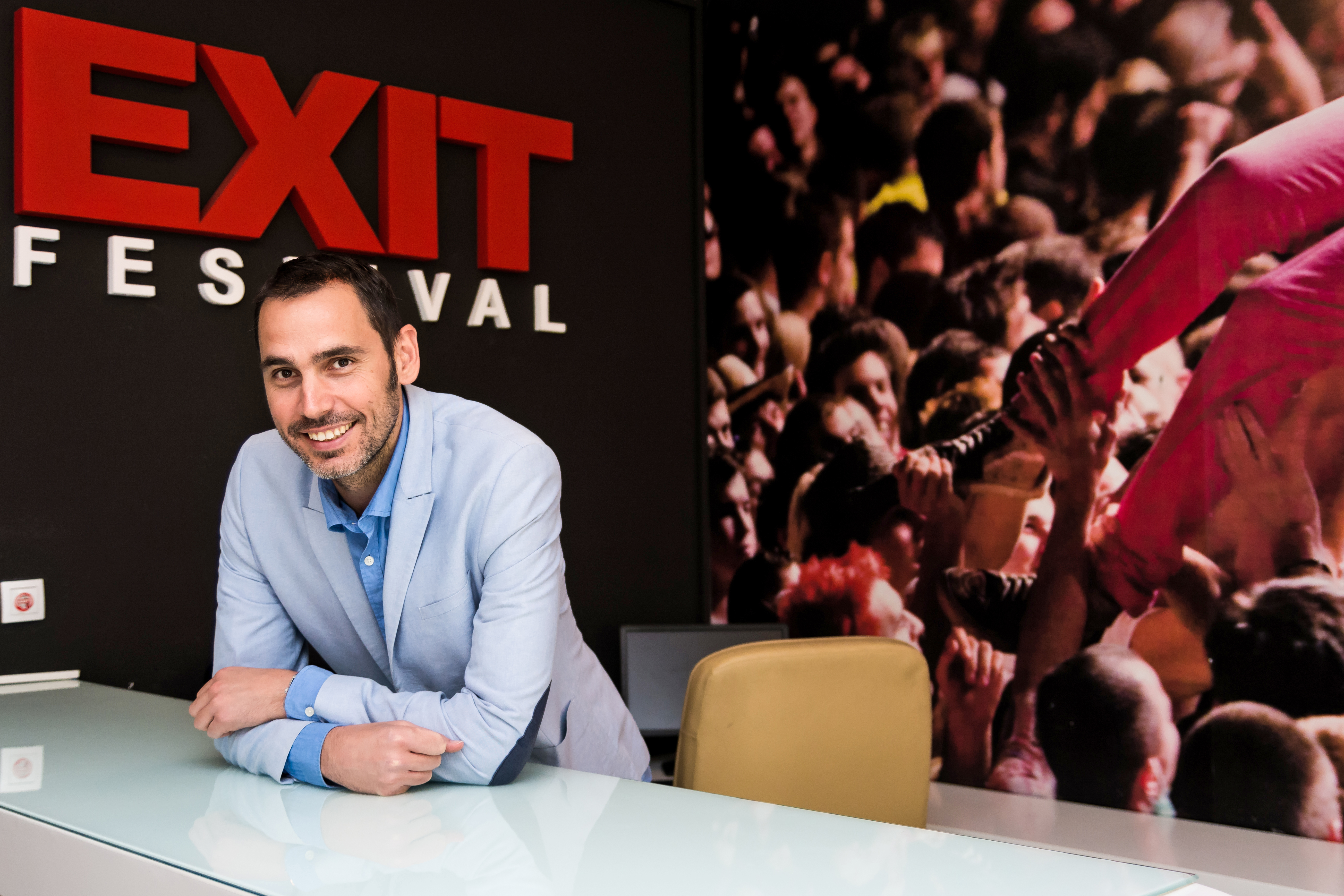 For a number of years, EXIT has been building its image in the world, and today, it gives us a great pleasure to hear others, locally and worldwide, say that we are one of the biggest brands that Serbia and the entire region have. In our campaign that lasts all year around we are not only promoting the Festival's programme and performers, but destinations too such as Petrovaradin Fortress, Novi Sad and Serbia. Many media reports, written by our PR offices in London and Amsterdam, speak about the beauty and the significance of Petrovaradin Fortress, culture, rich history and hospitality of Serbia, but also about Novi Sad's recognizable charm. We are trying to be generators of GOOD news from Serbia at any given moment, and we really do have a wide reach in terms of media and fans alike. We are talking about 5,000 representatives of the international media. Estimates have shown that, during our last campaign, the news about our festival reached over 30 million people.
You have also launched four other festivals in the region. What are you planning on doing next, and how are you going to develop the brand that is EXIT festival in the following five years?
EXIT was the first ever event to amass young people from the entire region following the conflicts from the 1990s, which was and still is our basic social mission. I would like to quote one of the leading music magazines in the world, DJ Mag which writes: "EXIT has become more than a festival, more than a movement, more than a brand. EXIT is becoming a culture in itself, and a reflection of music as the driving force behind change." We don't have a feeling that EXIT has "stepped into" the region because we see our five festivals, that take place in five regional countries, as something completely natural. In every one of these locations, we feel at home and our team comprises of people from the entire region. And this is a relatively small team compared to a network of quality people from all over the world that we are cooperating with all year around.
Last year, we have publicly released a letter titled "Quiet Balkan Majorities" which was supported by renowned artists and activists from the region who spoke to the public about openly standing against war mongering rhetoric from the 1990s which keeps coming back as persistent mould if you don't treat it right. The most vulnerable people affected by this rhetoric are young people of pure hearts which are easily tarnished if they are left to their own devices in its day and age when parents are suffering under the cruel race against time and money.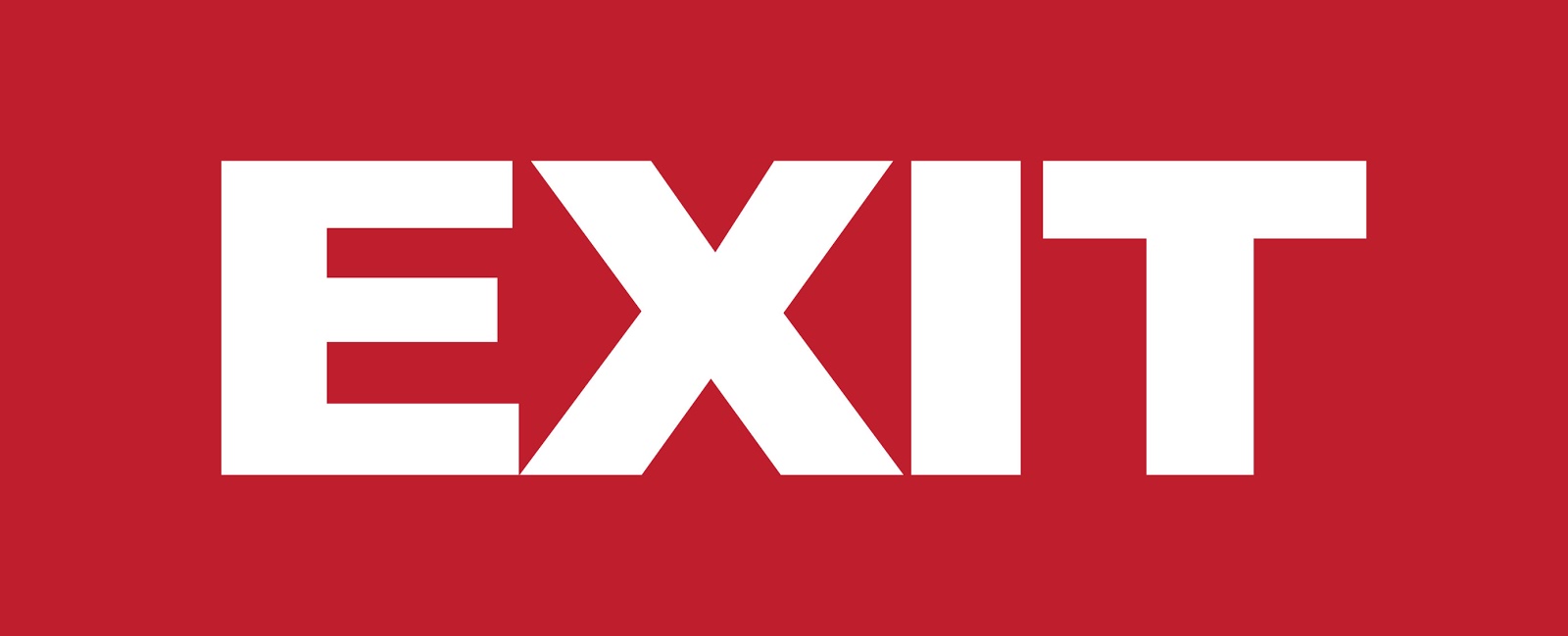 Are you planning on launching new festivals, and if you are, in which towns / locations? Do you think that you can be the driving force behind regionalization that all big brands, aiming to transcend borders and bring Western Balkans together, aspire to?
There is this ongoing joke in our team that whenever I come back from a trip we have a new festival. Jokes aside, in the last few years we have been very active indeed, and have launched four new festivals. First, following an invitation from Montenegro, we founded the Sea Dance Festival in Budva in 2014. Then our Romanian team launched an initiative to start the Revolution Festival in Timisoara in 2015. Right after that, we received an important call from Croatia, which attracted a lot of attention both in the region and Europe. We have to say that, contrary to our expectations and malevolent forecasts, EXIT was welcomed in Croatia as a domicile festival. Following that, many people said that the festival marked the end of an old era and the beginning of a new one in regional culture which aspires towards one market because of, first and foremost, our similar languages and mentality.
The first Sea Star Festival in Umag has tripled its capacity compared to initial plans, and, in its first year, won an award for the best new festival in Croatia. At the moment, the festival is nominated for two very prestigious European awards. Considering all of this, it seemed logical for us to accept an invitation to come to the Olympic mountain of Jahorina, and, next March, launch the first Festival 84 there. The title of this festival doesn't need a special explanation because we all remember the 1984 Winter Olympic Games in Sarajevo.
Our expansion strategy entails launching one new festival each year. Apart from the invitations we have received from several regional countries, we have been also invited by certain transatlantic countries so it should not come as a surprise if we start 'exporting' our creative industry outside Europe too.
What is the Festival's vision in the context of creating a launch platform for creative industries in Serbia and the region?
One of our key visions is to position the entire region as one of the most attractive destinations in the world for creative industries and youth tourism which has been recording an incredible global growth for many years now. We think that just as metal processing industry was the one that led to the creation of the EU post-World War II, creative industries and youth tourism can also be something that young people in the region could gather around, create new jobs, and open up economic perspectives. On the other hand, they can also aid cultural development and promote better connectivity between people in this part of the world. We were given an opportunity to present this platform at the EU-Western Balkans Summit in Trieste this summer, and we are also going to take it to the following summit in London next year.
You marked 20 years of activism in 2017, which coincided with the 50th anniversary of the iconic "Summer of Love". How important are these activities which are promoting very significant but forgotten values in this day and age? Also, this year's festival was officially opened by the Native Americans from the Standing Rock movement and Nick Vujicic who were accompanied by the actors from the Újvidéki Színház Theatre and drummer Dragoljub Đuričić. How did all of this fit with the ideas that you promote?
EXITis one of the very few active music festivals that has grown to become a freedom movement which nurtures the heritage of the first music festivals that had an important social mission. This year, we are celebrating 20 years of EXIT team's activist history. We have also celebrated another jubilee – 50 years since the original Summer of Love in 1967 which brought to this world an entire set of values that EXIT has been advocating since its foundation like peace, freedom of speech, human rights, and social, racial and gender equality. Through our campaign and opening ceremony we wanted to demonstrate the strength of the EXIT brand and use it to convey these messages to young people gathered at Petrovaradin Fortress. EXIT team met Nick Vujicic back in 2016, and we immediately had an idea of him addressing the festival's audience from the main stage. As one of the most prominent motivational speakers in the world, he had a unique opportunity, like never before in the history of EXIT, to directly relay messages of hope and encouragement to over a million people worldwide who watched the broadcast of the official opening ceremony. Nick was joined by the members of the Standing Rock Movement who are today the most important symbol of resistance to total destruction of our planet and the life on it. People worldwide got to know them thanks to their peaceful protests last winter, and efforts in stopping the construction of an oil pipeline in North Dakota which threatened to destroy the entire eco-system in their land. Furthermore, there was no-one better to complement the opening ceremony than our own symbols of freedom – the fantastic troupe from the Újvidéki Színház Theatre, who performed the numbers from the musical Hair, and another symbol of democratic change in our society, drummer Dragoljub Đuričić.
Novi Sad to become one of the most exciting cities in Europe
Novi Sad has been chosen as the 2021 European Capital of Culture. What can we expect from EXIT in that respect? What kind of role do you play in this project, and in which way are you going to participate in it?
After Novi Sad's candidacy for this title, which was led by the Novi Sad Culture Centre and its management, was almost withdrawn, it became apparent that Novi Sad would drop out of the race all together if something drastic was not done. At that time, EXIT was already a coordinator of Novi Sad's candidacy for the European Youth Capital. After a lot of internal deliberation and fear that such process would significantly exhaust our human and material resources, we still decided to get on board and lead Novi Sad into a new candidacy. As the famous proverb says "fortune favours the bold", we did manage to win this most prestigious cultural title for Novi Sad. It is worth mentioning that, in the period from 2019 to 2021, we going to celebrate a triple jubilee – Novi Sad becoming the European Capital of Culture and the European Youth Capital, as well as the 20th anniversary of Exit.