Members of the newly elected Board of Directors of the French-Serbian Chamber of Commerce (CCIFS) appointed a new president and vice president. Dragan Stokić (from the ATOS Company) and Philippe Thiel (the Suez Company) will be at the helm of the largest French business association in the region for the next three years.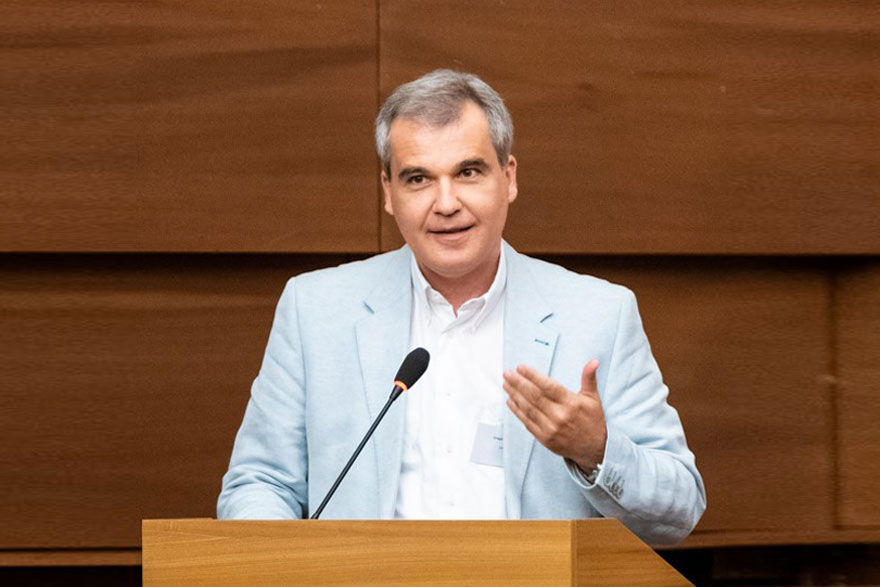 Dragan Stokić, CEO for Southeast Europe at ATOS, a global leader in digital transformation which 100,000 employees, operates in 73 countries and has an annual turnover of EUR 10 billion, was unanimously elected president last night at the first session of the Board of the French-Serbian Chamber of Commerce after the General Assembly meeting on June 24. Dragan Stokić has over 25 years of experience in the IT industry, from engineering to top management positions, and has been an active member of the CCIFS Board of Directors since 2019. He succeeds Dragoljub Damljanović (Schneider Electric) in this position, who led CCIFS in the previous two terms.
"I have been entrusted with a responsible task, namely, to continue working on strengthening and developing our Chamber. On this occasion, I would like to thank Dragoljub Damljanović, the current president, under whose leadership CCIFS had achieved numerous successes, including the expansion of our operations to the region, the French Agency for internationalization of companies, Business France, granting CCIFS an official mandate to support companies and the launch of numerous projects to support young people, including the Startup Accelerator which I would like to single out. My priorities will be to actively continue to develop these projects, as well as to further affirm Serbia in France as the economic hub of the Western Balkans region, and in Serbia, to further strengthen the voice of CCIFS. Also, given the importance of digital technologies as an imperative for sustainable business operations today and in the future, as well as the importance that the Government of the Republic of Serbia attaches to this initiative, we will continue to improve the Chamber's activities and the activities of its member companies and work on their visibility. I would like to invite all French, Serbian and international companies to join us and discover our "French touch", a unique combination of efficiency and hedonism, as well as to improve their business through interaction with one of the most dynamic business communities in Serbia," said Dragan Stokić.
As it was decided at the Assembly meeting on June 24, 2021, in addition to President Dragan Stokić and Vice President Philippe Thiel, Nicolas Andrieux (Alstom), Milan Belin (Renault Nissan Serbia), Francois Berisot (Belgrade Airport), Dragoljub Damljanović (Schneider Electric), Nebojša Grbušić (Veolia), Vuk Kosovac (OTP), Miodrag Jelić (Lesaffre), Mirjana Lučić (Saint-Gobain) and Olivier Si Tahar (Holiday Inn Express) will also serve as members of the Board of Directors of the French-Serbian Chamber of Commerce from now on.