Assembly of the Serbian Chamber of Commerce (PKS) chose the 13 new members of the Board of PKS. Thus the composition of the management bodies of the Chamber has been radically modernised, strengthened and adapted to the Law on Chambers of Commerce, adopted late last year.
New members of the Board of PKS are leaders of the most important Serbian companies and representing all key segments of the domestic economy.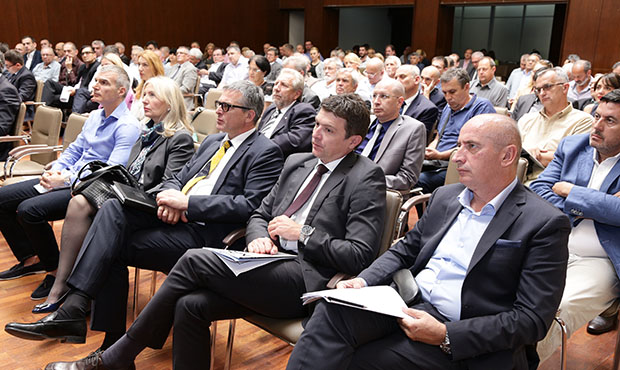 For new board members were elected PKS: Udo Eichlinger (Simens), Branko Milutinović (Nordeus), Željko Vujinović (Microsoft), Ronald Seeliger (Hemofarm), Miodrag Kostić (MK Grup), Andrej Jovanović (My Brands), John Kyritsis (Quantity Serbia), Dimitrije Knjeginjić (Lafarge cement factory), Predrag Ćulibrk (Telekom), Nebojša Šaponjić (Nelt), Vladimir Milovanović (Energoprojekt holding), Dejan Radenković (Kosmet transport), Milun Todorović (AutoČačak).
New, reinforced composition of the Board of PKS is based on the aspiration of the Board of Directors to represent all parts of the economy – both big business and small and medium-sized businesses, both authentic local companies and representatives of major international companies operating in Serbia, both private and state-owned enterprises, as well as and representatives of the most innovative and dynamic sectors of the economy of Serbia.