During the state of emergency, in the solitude of family self-isolation, I read various projections regarding the upcoming trends in real estate prices in the domestic and global markets.
There have been various hocus-pocus forecasts that the prices would go down by 20%, that the demand for office space will be halved because everyone now realizes that they can work from home, that the construction sector will be the first to suffer, that banks will suspend project financing and reduce their exposure to mortgages, that I should change jobs and become a tailor and sew masks because real estate management will no longer exist, or that the best thing for me would be to become an artisan of a sort.
And so, anxious and fearful, I am waiting for the emergency measures to be abolished. Truth be told, my phone is constantly ringing and before I answer I start thinking about how everyone will now start selling or renting their properties but there will be no takers.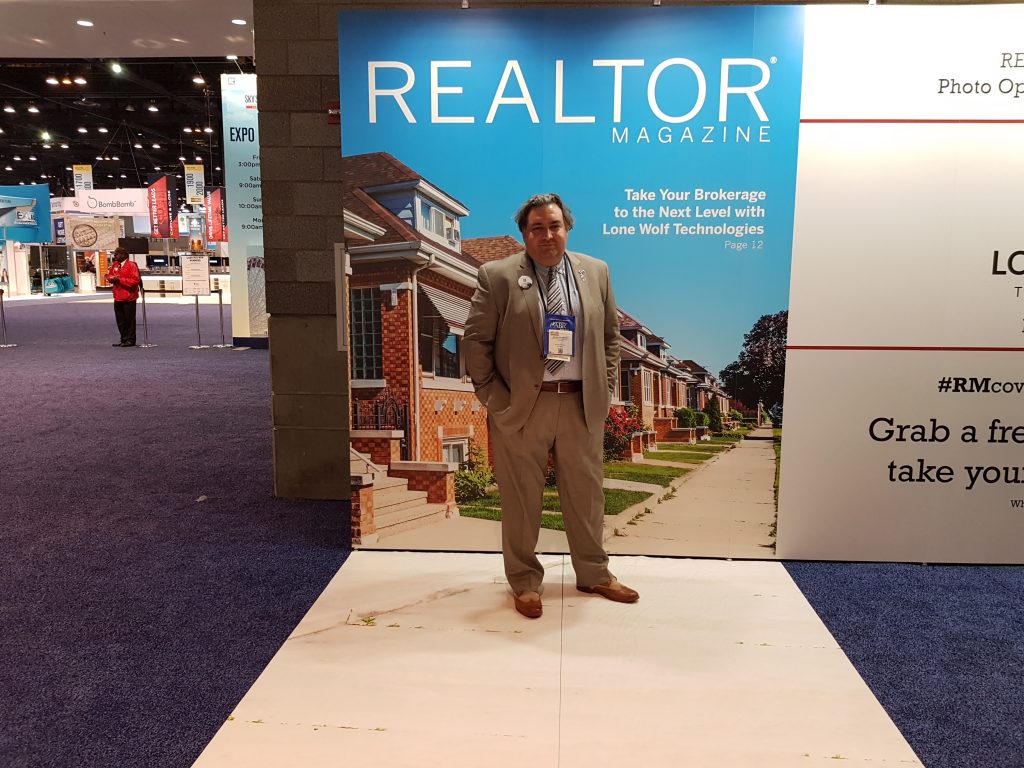 Indeed, some banks did immediately raise loan down payment to 30% instead of the current 20%, but the National Bank of Serbia, together with the Association of Serbian Banks and the Ministry of Finance, reacted as soon as possible and reduced the down payment rate to 10%. Domestic and foreign banks immediately started adhering to this, thus sending a message to developers and end-users that there is no room for investment panic and that the state stands firmly behind the construction sector as the foundation of the economy.
Construction cranes remained fully operational and the sales volume promptly returned to the previous level during the entire period of the state of emergency.
Of course, there is no talk about reducing prices.
Why is that so?
Well, a good part of the economy has been at a standstill for at least two months.
Maybe we are lucky in a sense that we are not a huge tourist country and that tourism's share in the national GDP is still relatively low.
I must proudly point out that I will continue working in the real estate industry as a solidly grounded realtor, appraiser, broker, manager and contractor.
People who worked from home were the first to call me to find them an adequate business space with windows that open and individual air conditioners as soon as possible so that they could get out of the comfort of their homes.
Clients who can buy real estate have started procedures to do so ASAP.
But how big is the real need for real estate?
Although we see only pessimistic analyses that say that demand for and prices of real estate must go down, I think that, with the right investment policy, the growth can be the same or even higher. I would call this process the Athens-ization of Belgrade – 50% of the Greek population live in their capital and it seems to me that we are following a similar scenario, only because of what big cities have to offer.
Although it is not popular to promote relocation to larger cities, this is an inevitable process that should not be ignored for the purpose of a serious economic analysis.
If the development plans for our capital city are taken into account, including the construction of new bridges, tunnels, a subway, railway and bus stations, and airports, Belgrade must offer sufficient accommodation for its new citizens to be able to live and work there and that translates into growth.
Also, if there is a surplus of funds, many of my clients believe that funds should be hedged in real estate too due to currency and other systemic risks.
In the end, we all know that the best way to sustain economic growth in times of crisis, from the Great Wall of China to the New Deal, is having a public works system that we are already deep into thanks to direct foreign investments.
Chinese, Turkish, Israeli, Austrian, Kazakh, Russian, ex-YU, UAE and other developers are building our country and that is the direction we must continue in.
---

"Belgrade is growing and developing in all directions, and I'm glad I can be a witness and participant in that process"

---
From Corridors 10 and 11, the network of new roads and the development of railways that have been neglected for over 40 years, all the way to the new residential towers in Novi Beograd like Sky Line and West 65 to the Belgrade Waterfront complex, Belgrade is growing and developing in all directions, and I'm glad I can be a witness and participant in that process.
Residential complexes such as Novi Dorćol, K District, Savada, Novi Minel, Zepterra, Sakura, East Side, the Knez Miloš Residence and others have long been contributing to the city with their green passports and amenities that new buyers are rightly looking for, such as playgrounds, schools, nurseries, clinics and shops. The developers' work has also changed a lot in recent years and has not abated during the coronavirus epidemic.
The block approach to the development of Novi Beograd proved to be the most humane. The legacy of socialism and the subsequent exhibition at the New York Museum of Modern Art (MOMA), shushed local haters and showed that we should go back to the time when we created trends and copied less.
The commercial/business complexes, from Delta Holding's administrative building to the Sirius Business Centre, new garages, shopping malls, logistics centres, production halls and retail parks, all of them make the construction industry the fastest growing branch of the economy.
COVID-19 has also taught us that cottages near residential areas with sports facilities in terms of swimming pools, gardens and sports fields are a great refuge in case of mandatory self-isolation after a sudden trip, quarantine or reducing the risk of contact with other potential carriers. Consequently, the prices of such properties went up.
As for the rest of Serbia, Novi Sad and Niš follow the development statistics of Belgrade, while the development strategies in smaller towns is more or less successful.
In conclusion, I would like to share my optimism in terms of the future stable trends in the real estate market where all process participants – from developers, investors, designers, contractors, financiers, banks, funds, appraisers, realtors, lawyers and notaries to the Government and the President, the ministries of finance, commerce, tourism and telecommunications, construction and infrastructure, the National Bank and the Association of Banks, all the way to the end-users, i.e. His Majesty the buyer or the tenant, see, feel and know that the construction industry, as the foundation of our society's economy, is the only way to sustain economic growth and the overall progress.
To avoid the big bad wolf scaring us again, we are going to build with quality.