The evening dedicated to the recently deceased Israeli writer Amos Oz was held on Tuesday, April 2nd, at the National Library of Serbia.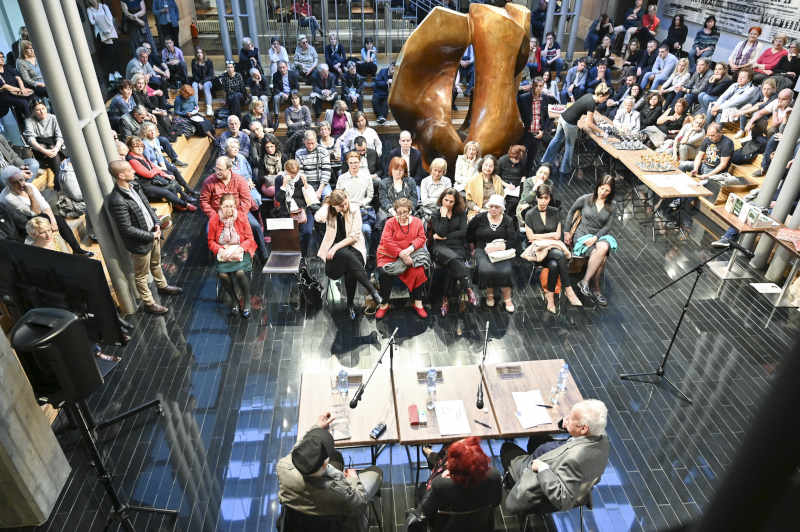 The program opened a tribune where writers Vida Ognjenović, Ivan Ivanji and Filip David spoke about Oz's work, and then the Israeli documentary "Nature of Dreams" was shown.
Amos Oz was an Israeli writer, novelist, journalist, and intellectual. He was also a professor of Hebrew literature at Ben-Gurion University of the Negev. From 1967 onwards, Oz was a prominent advocate of a two-state solution to the Israeli–Palestinian conflict.
He was the author of 40 books, including novels, short story collections, children's books, and essays, and his work has been published in 45 languages, more than that of any other Israeli writer. He was the recipient of many honours and awards, among them the Peace Prize of the German Book Trade, the Legion of Honour of France, the Israel Prize, the Goethe Prize, the Prince of Asturias Award in Literature, the Heinrich Heine Prize, and the Franz Kafka Prize.
Oz is regarded as one of "Israel's most prolific writers and respected intellectuals", as The New York Times worded it in an obituary.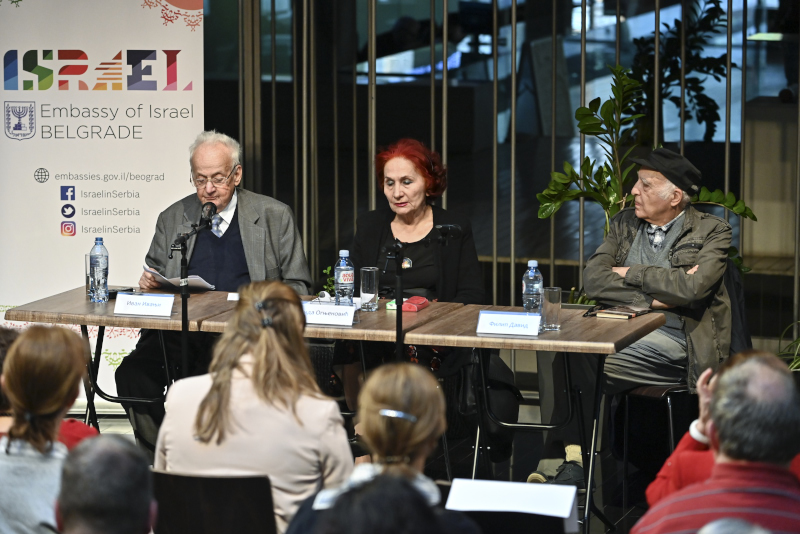 Amos Oz: The Nature of Dreams is an Israeli documentary film, written, directed and produced by Yonathan and Masha Zur (Yonathan & Masha Films). It is a portrait of Israeli author Amos Oz, author of the memoir A Tale of Love and Darkness, and his efforts toward peace in the Middle East.
Amos Oz: The Nature of Dreams follows Oz through two years of his life as meets readers in Israel and all around the world and works to promote the two-state solution to the Israeli–Palestinian conflict. During the film, Oz meets fellow-writers, like Salman Rushdie, Paul Auster and Nadine Gordimer, offers advice to the Israeli president Shimon Peres, and conducts a long dialogue with Palestinian intellectual Sari Nusseibeh. It also follows his memoir A Tale of Love and Darkness, which brings his family's biography and his own stations in life, merged in the Jewish and Israeli collective history.