Acibadem Pro Femina conference, powered by Acibadem, Turkish Airlines, Nectar and Hemofarm, held in Belgrade in December, puts health in focus and, with the help of eminent physicians, tries to give an answer to the everlasting question: how to extend life and make it healthier and happier?
With all the heart – how to reach a larger number of donors?
While Spain and Croatia are the world's leading countries in the number of transplants, Serbia is among the last on the list. According to opinions of experts, the reason for this is a lack of information, but also numerous prejudicial beliefs. Dr Nenad Milojičić, Director of the Ministry of Health's Department of Biomedicine and one of the participants of the panel Extend life With all the heart, said that there are no mysteries in the donation and transplantation process, which includes at least one hundred people. "Transplantation is the most perfect form of treatment, where a diseased organ is replaced with another, healthy organ," explains Milojičić.
Despite the efforts of the state – which is using the Extend Life campaign to try to encourage the public to sign donor cards, but also statistics which show that there is a 20 times greater chance that we will require an organ than that we will be in a position to donate one – we are still hesitating. It is a horrifying fact that 615 people in our country are currently waiting for a new kidney, 42 people are hoping to get a new heart and 60 of them are waiting for a new liver to become available. "Education should also be focused on young people, especially the teen population, and I believe a campaign like the Extend Life one should be carried out within the school system," announced Sanda Savić, director of corporate affairs and communications at company Hemofarm, stressing that it was the wish of Hemofarm, as a partner in the campaign, to elevate this topic to the very top.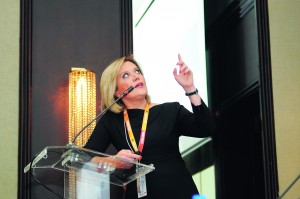 The experience of young Sandra Stojanović, an athlete whose kidneys failed quite suddenly and whose life was saved thanks to a donor, tells us that this really can happen to anyone, and that it is therefore very important to deal with this topic. Facing painful dialysis and the awareness that her life could end up every day represented a huge challenge for her, but her decision to continue living and hoping that a donor would appear were nevertheless crucial to her persevering.
Who can become a donor?
A donor card can be signed by any adult, while the consent of the family is obligatory for the taking of organs from a donor. The card can be signed at the office of a selected health centre doctor, at transplantation centres in the country, in the branches of the Health Insurance Fund and at the Ministry of Health's Department of Biomedicine, with the signee producing an ID card as the only necessary document, and in the presence of an independent witness.
 ORGAN DONORS OFTEN LIVE LONGER THAN THOSE WHO HAVE NEVER DONATED ORGANS, BECAUSE AFTERWARDS THEY TAKE MUCH GREATER CARE OF THEMSELVES AND THEIR HEALTH.
Transplantations of kidneys donated by women
Everywhere in the world, including in our country, we are experiencing growth among people whose kidneys fail or, in a slightly better scenario, have a reduced capacity. Although aware of the importance of dialysis, which has also advanced technologically in recent years, doctors remind us that this is only a temporary solution and that the future lies solely in transplantation. As she noted in her opening lecture, Professor Ülkem Çakır, director of the Department of Nephrology at Turkey's Hacettepe University, Acibadem Hospital, women have proven themselves to be much braver in this field – becoming donors twice as often as men. She explained that this procedure is minimally invasive in female donors, due to the fact that it is most commonly performed using laparoscopic and the vaginal route, so the scars are exceptionally small and almost invisible after just a month.
"Recovery after transvaginal surgery is easy and fast, so the patient is already on their feet by the next day," explains Dr Çakır. However, this procedure is only performed on women who have had at least one natural childbirth. Dr. Çakır advises girls who have not given birth and who plan to do so should find themselves in the role of mothers as soon as possible, and only then can they become potential donors, because, as she notes, pregnancies can be successful with only one kidney, but the risks are certainly higher.
 KIDNEY TRANSPLANTS IN WOMEN DONORS ARE PERFORMED THROUGH A TRANSVAGINAL ROUTE AND REPRESENT A MINIMALLY INVASIVE PROCEDURE
 It's not plain sailing when babies arrive
Every fifth couple in Serbia has difficulty when it comes to seeding the next generation. Pressure from society and one's environment, as well as those close to the couple, therapy linked to in vitro fertilisation that includes "sex as an assignment", but also the stance that life is pointless without a child, can all lead to depression and various psychosomatic problems. According to psychologist Ljiljana Filipović, psychotherapy has proved very useful in helping people overcome the difficulties associated with the artificial insemination process. Those who have gone through this process and become parents consider that one of the most important elements for them was trust in their doctors, a positive environment and optimism.
Irena Grahovac, fashion designer and one of the participants of this panel, who only became a mother at the age of 45, protested the state's stance of denying in vitro fertilisation to those older than 40, saying: "In European countries, every woman up to the age of 45 is entitled to attempt free in vitro fertilisation five times. Maybe some woman in her forties is reproductively much better prepared than someone who's 27."
According to Dr Eliana Garalejić, head of the Department of Artificial Reproductive Technology at Belgrade's GAK Narodni Front maternity hospital, stress, which is now ever-present among people in urban areas, is one of the leading factors of ovulation disorders, while in rural areas women often have a problem of closed fallopian tubes due to hard physical labour. It is also common for polycystic ovaries and endometriosis to occur, which means constantly monitoring benign ovarian tumours.
 IN EUROPEAN COUNTRIES, EVERY WOMAN UP TO THE AGE OF 45 IS ENTITLED TO ATTEMPT FREE IN VITRO FERTILISATION FIVE TIMES