Starting on June 1st, during the whole month, fans of Greek gastronomy will have the opportunity to enjoy a variety of specialties in Super Vero stores.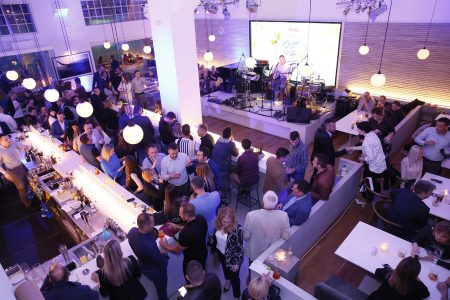 Regarding the traditional Greek days, loved by fans of Greek culture, tradition and irresistible taste, Veropoulos organized a big Greek party. In the presence of numerous colleagues, associates and media representatives, the Greek Days are announced which will bring the long-awaited summer to Super Vero. Celebrities like Nataša Miljković, Adriana Čortan, Nemanja Velikić and others attended the Greek party as well.
Besides the fact that Super Vero offers more than 400 Greek products available only in their stores, Veropoulos promotes the beauty of colorful Greece year after year, but also continuously listens to the needs of its consumers and invests in the quality of service.
"We are a family business, we approach the business with love and we very carefully choose the products that will be found in our offer. We care about the opinions and the satisfaction of each of our customers and we care that all of you have good fun here tonight! "- said Mr. Nikos Veropoulos, owner of Veropoulos.
In order to present the spirit of the Mediterranean and the favorite Greek regions, throughout June, from Friday to Sunday, in Super Vero stores in New Belgrade, Konjarnik and Zira Shopping Center, a culinary show will be organized where the favorite Greek specialties will be prepared, and all customers will be welcome to try and choose their favorite food. Recipes will also be available, and all the necessary groceries can be bought in Super Vero. A special interior, designed for this occasion and playful music in all stores, will contribute to the citizens to move to the seaside and experience Greece with all senses.
As in the past, this year too, a great prize competition is prepared in which, during June, three trips to Greece for two people or some 5,000 other prizes can be won on the spot. Find out how lucky you are, start to enjoy in Serbia and end up in Greece!