Thanks to its sustainable development and the quality of the provided services, the M&M Militzer & Münch Company in Serbia doesn't feel a crisis.
The company's impressive development, its sustainable and socially responsible business, the use of renewable energy sources and the implementation of the green agenda, are just some of the secrets of the success of M&M Militzer & Münch Serbia. We spoke about these and other topics with the company's managing director, Filip Simović, who gave an interview for the Transport and Logistics special.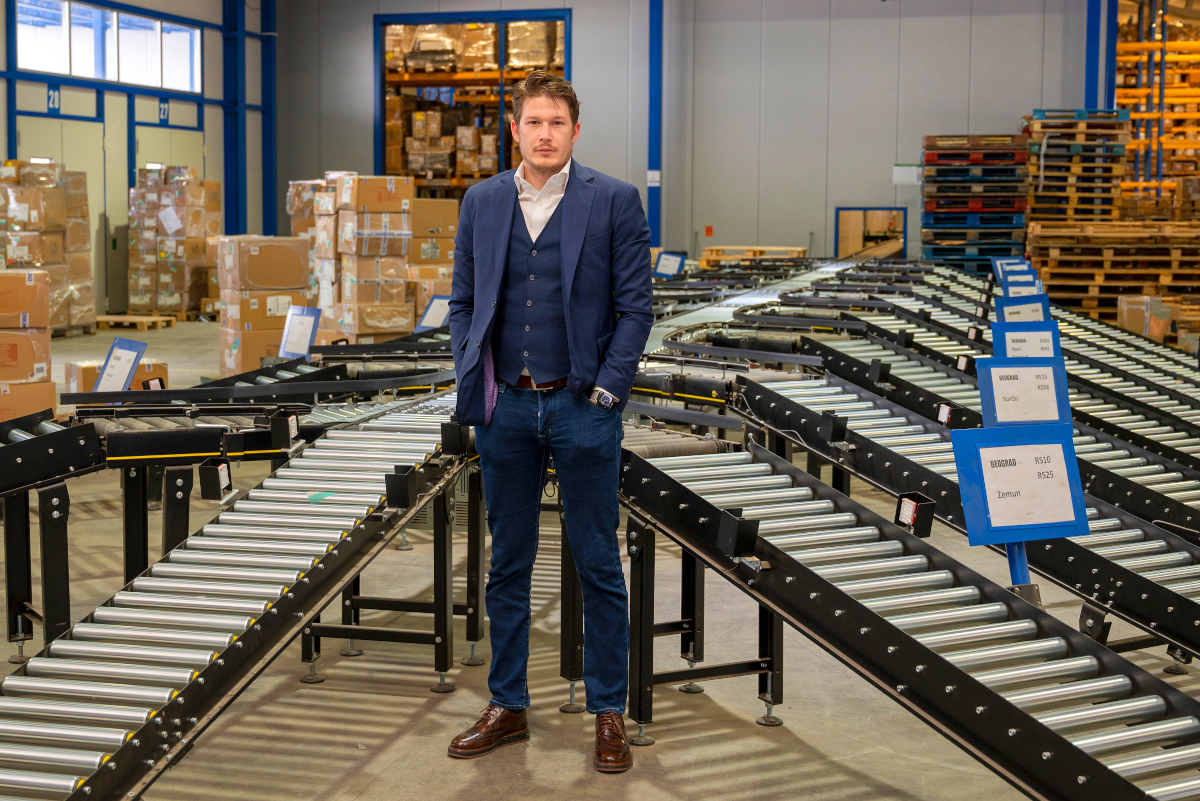 Your company has recently expanded to the entire Western Balkan region. Are you present in this market through your Belgrade subsidiary?
Last year in June, M&M Serbia expanded its operations to Sarajevo, Bosnia and Herzegovina, and Podgorica, Montenegro. Subsidiaries in Albania and North Macedonia are under development. With its logistics centres, M&M Serbia serves as a regional hub. Through M&M, we have the opportunity to cover the entire region, with the highest level of services and excellent speed of shipment deliveries in all Western Balkan countries. Of course, all new branches in the above-mentioned countries also function individually and provide services to the market in which they are located.
How important is regional market connectivity to your business?
Regional market integration is very important, especially since we have elevated the cooperation with regional countries to a much higher level compared to previous years. Our idea is to enable unhindered delivery of goods to end customers through the regular collection service we provide for clients with whom we already cooperate in Serbia, and who are present in Bosnia and Herzegovina and Montenegro too.
Considering the looming energy crisis, how well are people and the economy adapting to it? Does your company have a sustainable programme for them?
Even before the beginning and heralding of the energy crisis, M&M Serbia was engaged in sustainable development. We offer our clients international transport services with environmentally friendly vehicles that use natural gas, as do our courier vehicles. We also constantly strive to reduce CO2 emissions. Also, by investing in a solar power plant, we are using a natural resource to supply our logistics centre with electricity.
---

Regional market integration is very important, especially since we have elevated the cooperation with regional countries to a much higher level compared to previous years

---
Solar panels are growing in popularity and demand. What does your company offer to the Serbian market at this moment?
This year, by investing in a solar power plant, we have become completely independent, and by using natural resources, we can offer our clients services that are in line with the highest possible standards. Our solar power plant has a 300kwh capacity, which completely meets all the needs for the smooth operation of our logistics centre.
Transport and logistics are your core business. Where is Serbia at this moment in relation to the region and Europe?
Compared to the region, Serbia is very much ahead of the curve considering a large number of foreign direct investments. The logistics and transport market is constantly growing in Serbia. It seems to me that more trucks and free storage space are often required, which is why we are constantly developing with transport partners and expanding our storage capacity. In the last year, there was a need to increase our storage capacity from the existing 10,000m2 to 36,000m2.
Serbia is figuratively called "a house in the middle of the road". How beneficial was that for transport and logistics? Do you think that we have utilized that advantage as a country or have other countries surpassed us in that?
The favourable geographical location of Serbia has had a beneficial effect on our becoming a leading regional centre. Large multinational companies re-export goods via Serbia to end consumers in the entire region. Nevertheless, Serbia has not yet utilized all its potential, but it is on the right track.
Green and socially responsible options are increasingly being considered in the modern age. What is your company's position on this matter?
The focus of M&M Serbia is cooperation with large multinational companies that have a clearly defined environmental protection strategy. We are constantly improving our services and in line with special requests, we offer the transport of goods by green trucks or by rail. After investing in the solar power plant, our next plan is to invest in an electric vehicle fleet and electric delivery vehicles for our courier service M&M Express.