The experimental 11th edition of the Mikser Festival 2020, which the audience can watch via YouTube live, was opened with a welcome speech by the UN Permanent Representative to Serbia, Francois Jacob, and the creative director of the Mikser, Maja Lalic
On the "Oxygen" stage, participants in the "Solidarity Society" discussion, John F. Kennedy Mosotti, UNHCR Representative for Serbia, actress Rada Đuričin, Dragan Radovanović, director of the Serbian Red Cross, and Protector of Equality Brankica Janković, agree that modern society requires a humane approach to sensitive groups. that the treatment of the issues of the elderly must by no means be based on figures and statistics.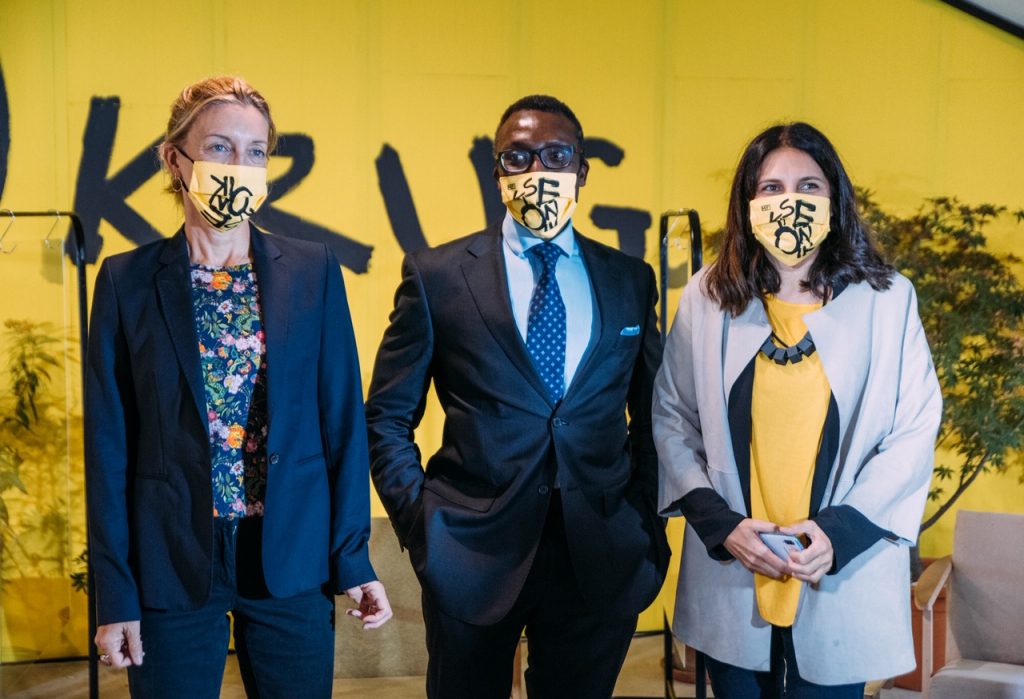 "Who could have expected that I, born in western Kenya, 500 kilometres from Nairobi, would speak today in Zornić's house about a topic that is so dear to my heart! Caring for the elderly and their status in society is not something that will happen by itself. We must give them the opportunity to participate equally in our world, but it takes a lot of effort. First of all, an institution like the UN, but also each of us individually. On the other hand, it is something most natural, most humane, and something that each of us can understand: we all have someone older to whom we wish well"  said Mosoti. For him, circular migration is the solution to the brain drain and increasingly older societies in the Balkans. He sees a great chance in young people who go abroad to study but then return to their home countries where they apply the acquired knowledge.
At the panel "Cities for Citizens", Eva Kail, a representative of the City of Vienna, presented to the public the practices of urban planning that have been carried out in Austria for decades. As he says, this is the best city to live in because it cares about the needs of all social groups. Namely, although urban planning is a gender-indeterminate discipline, we are aware that our urban environments are adapted to men's experience and needs. In order to change this, the cooperation of experts is needed, but also the strong involvement of citizens so that decision-makers can include their votes in city planning.
"Philanthropy and the circular economy" have raised questions about the ways in which we produce, use and discard things, from food to everyday objects, and what are the possibilities to turn our habits into a more responsible attitude towards members of society at a disadvantage?
Participants of the panel "Media and Green Politics" Professor Darko Nadić from FPN, Dragoljub Petrović, editor of Danas, Veselin Simonović, editor of Nova.rs, and Dina Đorđević from CINS, with moderator Iva Marković (Polekol), pointed out that for persistent and fair reporting on environmental issues, it is necessary to provide the newsrooms with resources so that journalists can investigate without hindrance. On the other hand, it is important to raise public awareness of the importance of these topics because, as they mentioned, ecology and eco-activists are perceived in our society as people who have "excess free time".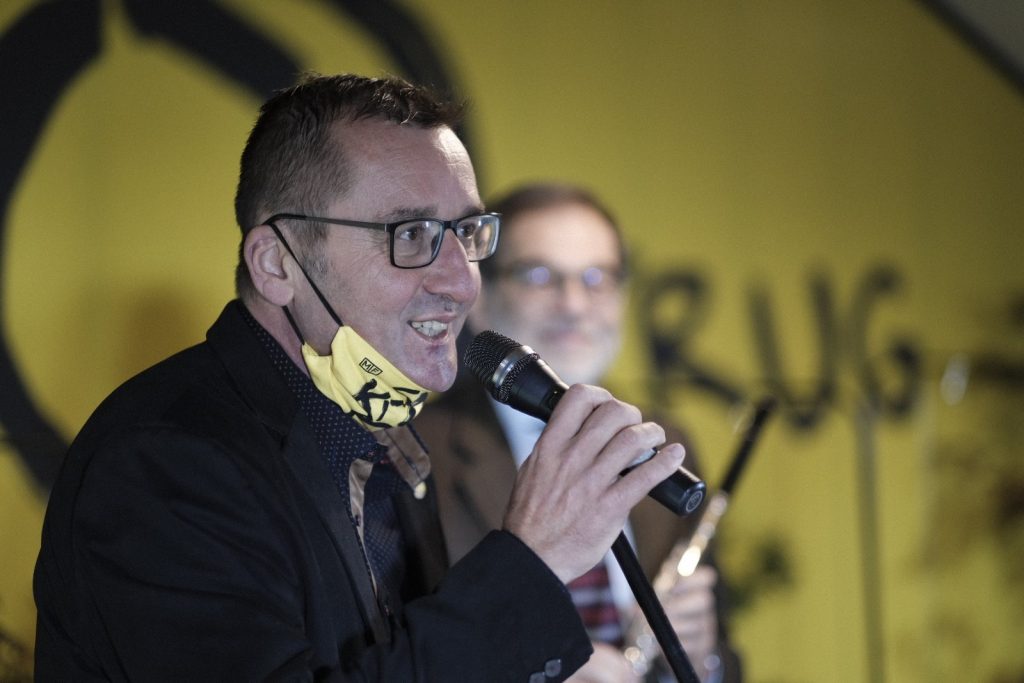 The day ended with a conversation "Monument" where our prominent artists and historians discussed our culture of remembrance. Thus, Milena Dragićević Šešić pointed out that leaders always erect monuments to themselves, in order to make a distinction with "ordinary" citizens. Irina Subotic, Goran Markovic, Branislav Dimitrijevic, Marko Ladjusic, and Rados Antonijevic also took part in the conversation. Dejan Atanackovic joined via video-link.
The winners of the "BlackBox" competition started erecting a synthetic monument in the yard of Zornić's house and talked to artists Marko Lađušić and Radoš Antonijević.
Participants in the Empowered for the "New Normality" workshop worked to find ways to turn the stress of a pandemic crisis into strength.
Red Cross volunteers attended the training, which will enable them to help senior citizens use smartphones and computers in order to make contact with relatives and friends with whom, in extraordinary circumstances, closer contact is impossible.
The second day, October 9, on the MF2020 program, after Francine Pickup's address, at 10 a.m., on the Mikser YouTube channel, a live broadcast of the "European Green Agreement" conversation will begin, where European legislation in the field of environmental standards that Serbia needs to adapt to the EU.
We will also talk about clean air, "greenwashing", sustainable design, and a combination of crafts.
Follow us tomorrow on our YT page:
https://www.youtube.com/channel/UCvozkYtXB9Xj0UNgRspzB_g?view_as=subscriber