The first festival of national cuisines "Food Planet" was organized during April and May in Novi Sad by companies Color Media Communications and Nina Media. Citizens of Novi Sad and many tourists had an exclusive opportunity to taste traditional cuisine of 26 countries and more than 5,000 meals.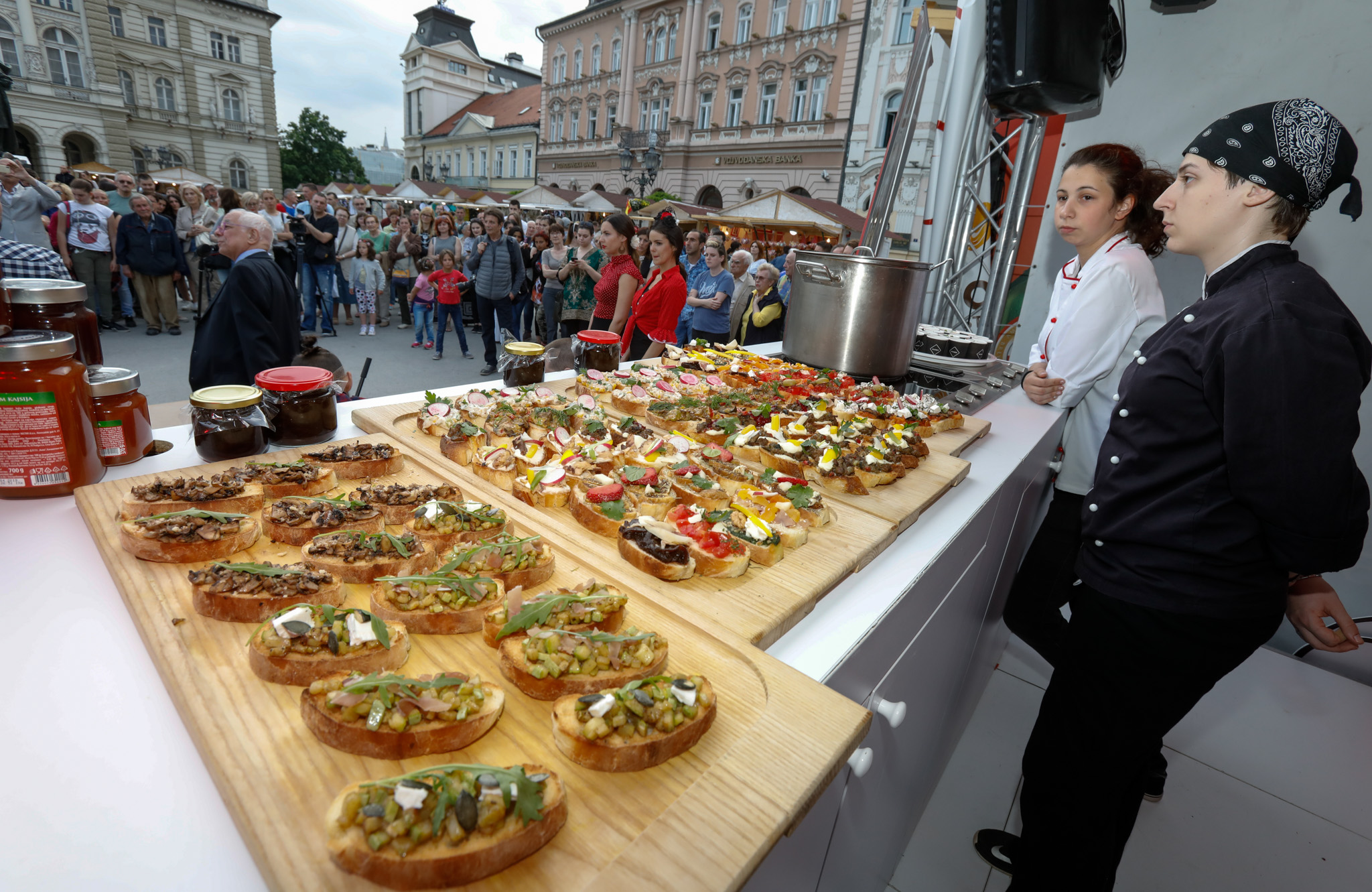 Food planet festival hosted distinguished guests from several embassies such as Consul General of Montenegro in Serbia, Miodrag Kankaraš, Ambassador of Mexico, H. E. Marco Antonio García Blanco, H.E. Ambassador of Croatia, Gordan Markotić, Indonesian ambassador, H.E.  Harry Richard James Kandou, Matthias Claivaz, First Secretary at the Italian Embassy, Carmine Tarallo, President of the Italian Cultural Centre in Subotica and Honorary vice Consul of Italy in Vojvodina, Enrique Camacho García, director of Instituto Cervantes, Dutch ambassador, H.E. Henk van den Dool, Ambassador of Slovenia H.E. Vladimir Gasparič, Iva Kruleva, Deputy Head of Mission, Embassy of Bulgaria, Ambassador of Ukraine H.E.  Oleksandr Alexandrovich, Sofia Lazaridou, head of Greek national tourist organization, Chargé d'affaires, Nick Ady Arman, Embassy of Malaysia, Ambassador of Romania, H.E. Oana Cristina Popa, Ambassador of Israel H.E. Alona Fisher Kamm and Ambassador of USA, H.E.  Kyle Scott. In addition to the exceptional dishes that were prepared by chefs and ambassadors of many embassies and restaurants from Novi Sad and Belgrade, the audience enjoyed in a variety of exotic performances, music from many countries and folk dance. The sponsors of "Food planet" festival were companies Nectar, Miele, Heineken and City of Novi Sad.
Additionally, during the Food Planet 2017, some other activities were organized, such as: "The Pet Day", "The International Day of Missing Children" which was marked together with the "Foundation Tijana Juric", Second Inter-municipal "Olympics" organized by the nursery school "Happy Childhood and the charity activity that was organized in order to collect donations for the treatment of the sick girl Teodora Vranješević. Food Planet 2017 – Festival of national cuisines is another very successful event organized by Color Media Communications and Nina Media after "Winter Fest" and "Festival of Love" at Trg slobode in the center of Novi Sad.