With series of successful meetings with representatives of the European Commission, delegation the Foreign Investors Council (FIC) finalized its visit to Brussels, sixth in a row. Thus, the FIC continued to support the process of European integration of Serbia, being a reliable partner both to the Serbian Government and the European Union.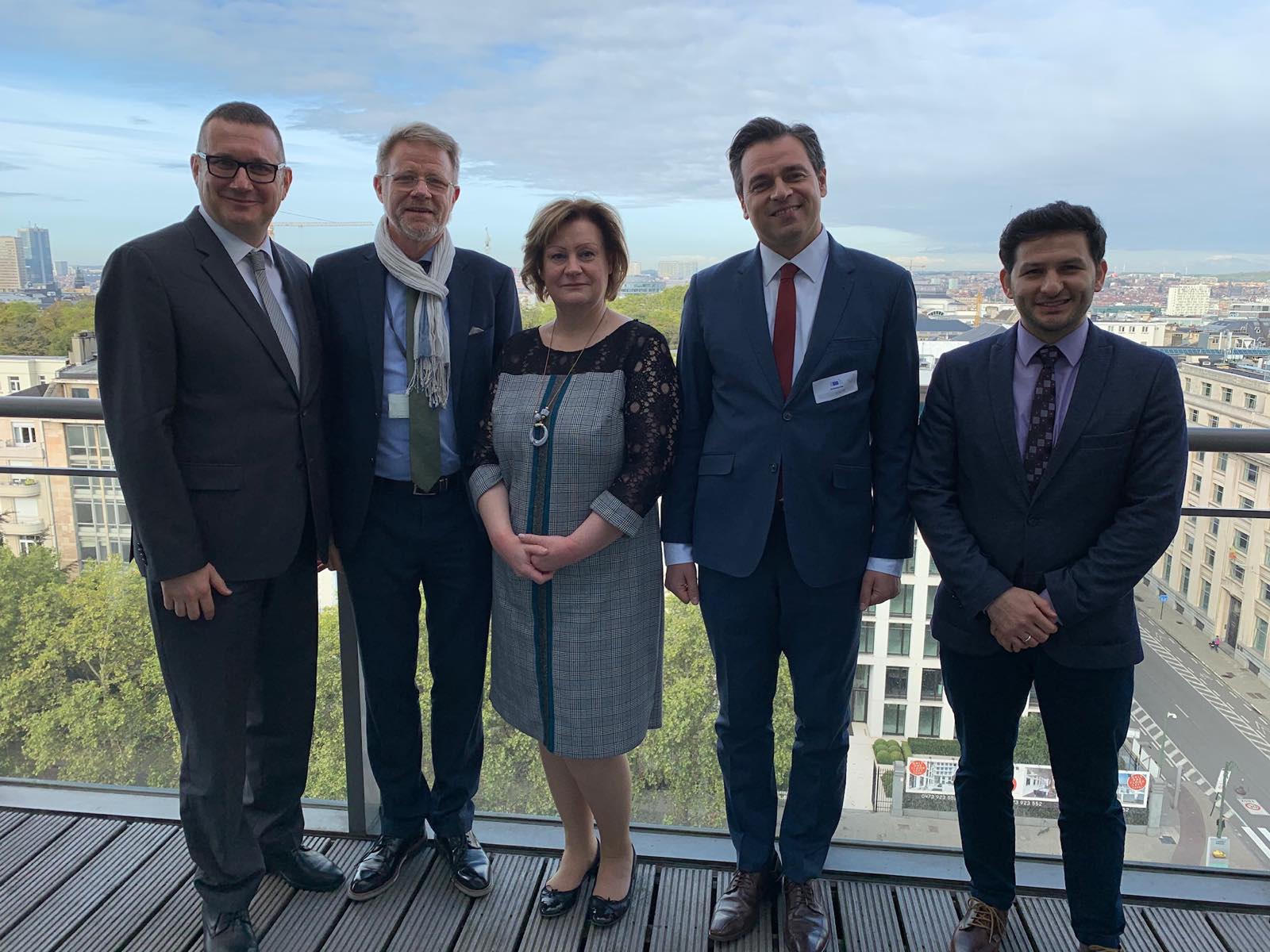 During a two-day visit, FIC delegation met with representatives of 8 directorate generals of the European Commission: NEAR, ECFIN, TAXUD, EMPL, TRADE, CNECT, SANTE and GROW. In addition, meeting with the Serbian Ambassador to EU Ana Hrustanovic was also held.
At the meeting with Director for Western Balkans Genoveva Ruiz Calavera, FIC President Yana Mikhailova said that "Serbia continues steady but moderate progress in improvement of the business climate. The positive trend in conducting reforms is evident and the Foreign Investors Council as always offers concrete recommendations all directed towards even stronger economic growth and better standard of living for citizens". Key goal is to continue and accelerate membership negotiations with EU as means to improve both business regulation and their implementation. Special attention needs to be devoted to achieving sustainable fiscal consolidation (structural reforms, especially privatization and corporatization of state-owned enterprises) and improving law implementation, especially in tax area (strengthening tax administration).
In the discussions with EU institutions, the FIC underlined instrumental importance of reforms in the following fields: tax, labour, trade and inspections, food safety, real-estate, digitalization& e-commerce, pharma industry, and general legal framework (specifically bankruptcy and foreign exchange regulations).
As always, FIC underlined its readiness to continue and enhance its engagement to support EU accession process, through exchange and cooperation with both Serbian Government and EU institutions. European institutions were again encouraged to actively support Serbia, because mutual collaboration is needed for bringing Serbian market closer to EU rules and practices. Members of FIC delegation were: FIC President Yana Mikhailova, FIC Board Member Goran Pekez, FIC Executive Director Aleksandar Ljubic and Vice President of FIC Legal Committee Jelena Vukic-Suljagic.
FIC is a business association which, since its establishment, is advocating for improvement and increase of competitiveness of the local market and harmonization with the EU regulation. Each year, the FIC produces the "White Book" publication which provides comprehensive set of recommendations for further improvement of the business environment so that the Serbian market becomes more attractive for new investments, but also easier for doing business for the companies that are already operating on the market. FIC continues to expand – gathering more than 120 companies and according to data from 2018 FIC members invested over €33 billion and employ more than 100.000 people in Serbia. FIC members, which are the driving engine of the Serbian market, invest their knowledge and expertise in the work of this association in order to help Serbia to create more attractive and sustainable business environment and to more quickly integrate into the EU market. FIC is also focusing on promoting solid business ethics and high corporate governance principles within the organization and towards local companies, the Government, and other external stakeholders. Through support and active engagement of membership, FIC has proven to be a strict guardian of the business community interests and at the same time a reliable partner to the Government of Serbia and other relevant stakeholders.