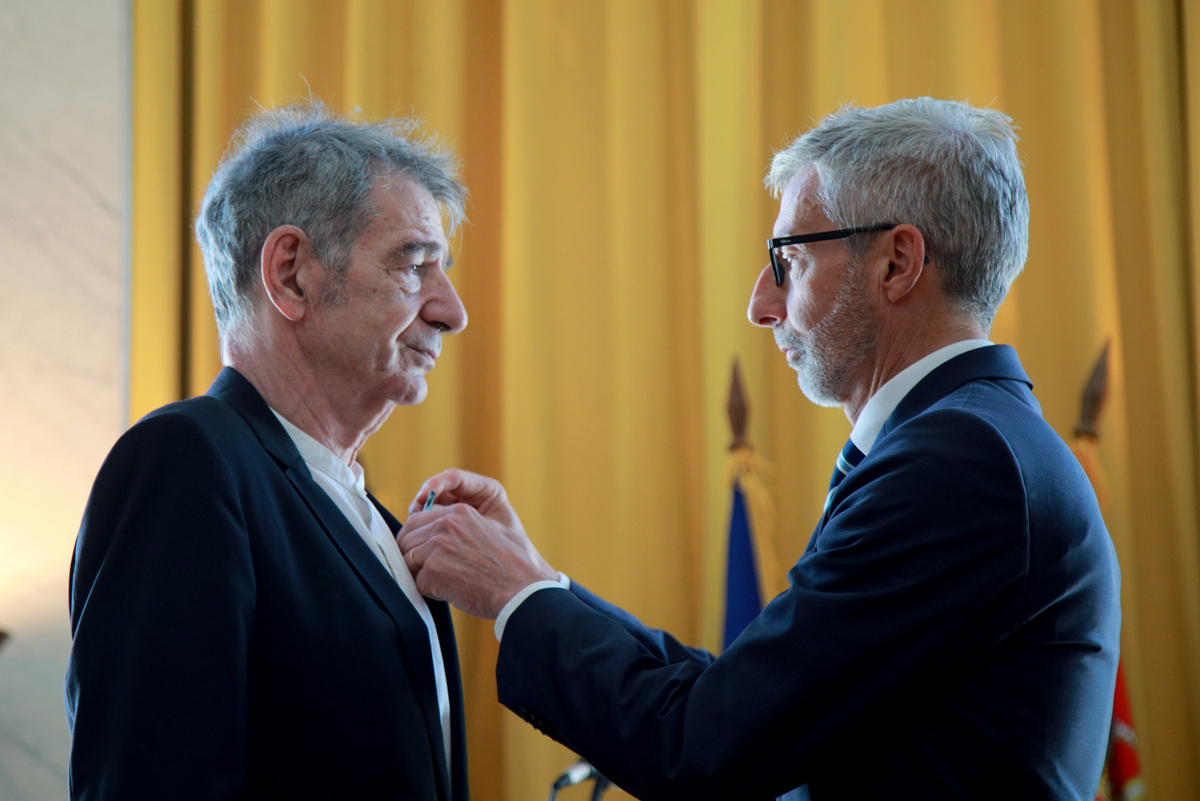 Famous Serbian actor Miki Manojlović was bestowed as the Knight of the Order of Arts and Letters during a ceremony took held in Belgrade. On behalf of the French ministry of culture, the honor medal was presented by H.E. Pierre Cochard, who praised Miki Manojlović for his tireless devotion to better connecting France and Serbia, as well as the Western Balkan countries.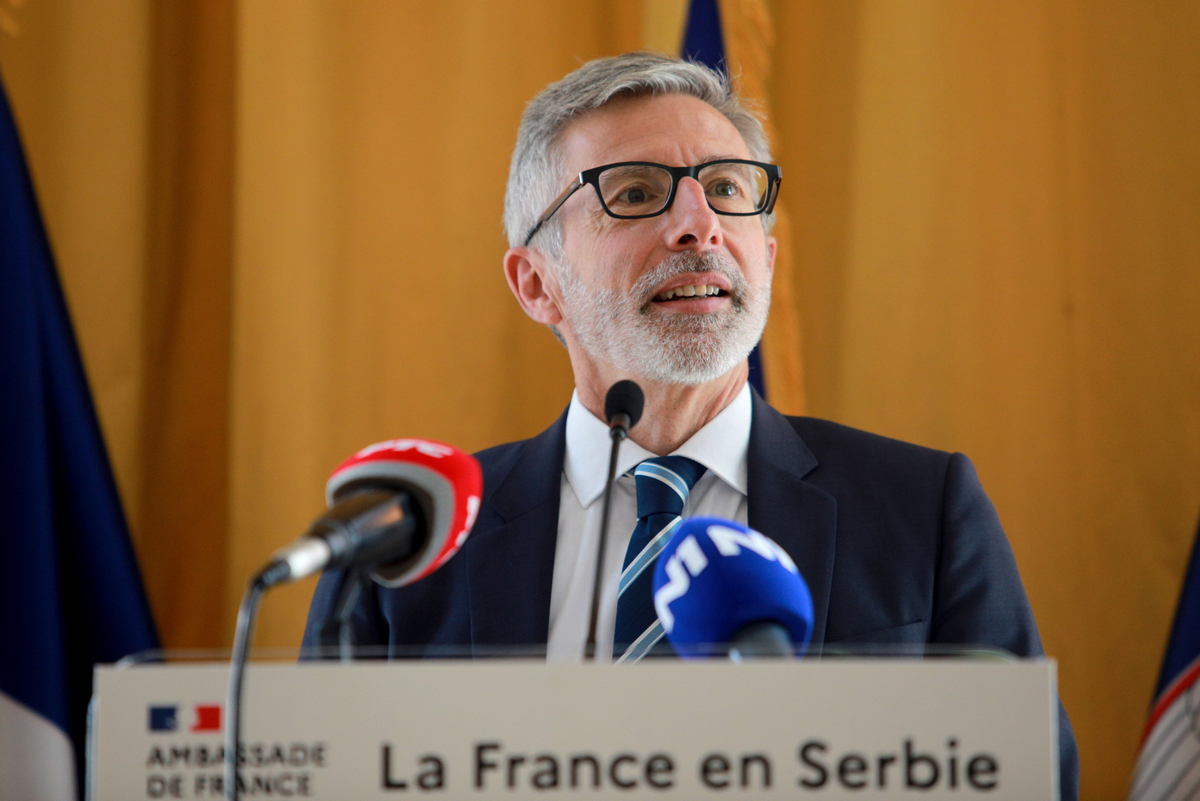 During the reception held at the French Embassy, Miki Manojlović addressed guests in French and told them that culture and creativity were the foundation and often a lost key of the World. He emphasized that France was always a lighthouse of culture and a bastion for defense from the wave of mediocrity. Manojlović received the medal now, while he was bestowed in 2017.
The ceremony was organised on the occasion of the Fourth Festival of a French film that will take place in Belgrade from 15th to 19th June, where Miki Manojlović would be named the festival godfather.