When most of us think about music from Israel we tend to think of Hava Nagila first. Music from this beautiful Mediterranean sun touched country is so much more than only that.
Israeli music was always influenced by the music from other parts of the world – leading Israeli musicians have diverse and fascinating backgrounds. Mixing Western pop and rock with the original style of Israeli folk music and Oriental Jewish music, particularly Yemenite, Greek and Andalusian-Moroccan, creates together the original and unique sound of Israeli music today.
---

Hava Nagila (Hebrew: הבה נגילה, Havah Nagilah, "Let us rejoice") is an Israeli folk song traditionally sung at Jewish celebrations

---
When we "listen back" into the 80's, the magic and orientally seductive voice of Ofra Haza and her Im Nin'Alu (If The Doors Are Locked) still lingers on in our ears. Ofra grew up in a Yemenite family in a poor area of Tel Aviv. Her music is inspired by Hebrew culture and her Yemenite heritage, making her a pioneer among modern Israeli musicians.
If we look at the Israeli musical scene nowadays it is Idan Raichel who is known for his fusion of global sounds and electronic giant Infected Mushroom which is an Israeli musical duo formed in Haifa in 1996 by producers Erez Eisen and Amit Duvdevani. We should also mention folk-rock singer Asaf Avidan and rock artist Aviv Geffen, who illustrate the variety of musical richness of Israeli music famous also outside of Israel's borders.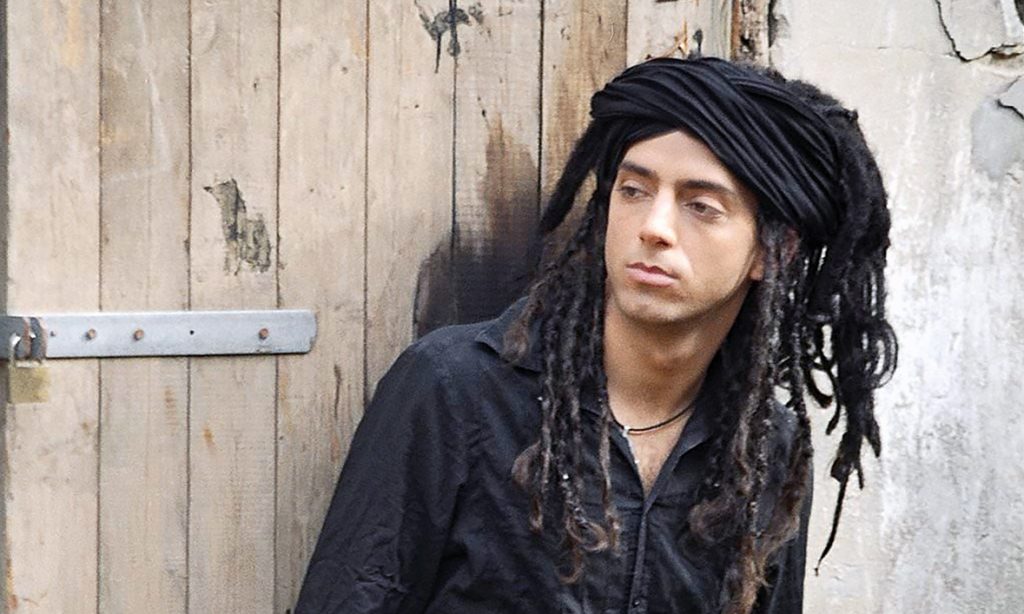 Regarded as one of the most influential Israeli musicians of all time, Arik Einstein and his song Ani Ve'ata is often referred to as "the voice of Israel." In his prolific career, he recorded over 500 songs and 34 albums. During his career, he collaborated with many other Israeli musicians and bands. Then there is Shlomo Artzi's musical style which is mostly folk rock. Throughout his career he sold over 1.5 million albums and became one of Israel's most popular singers. In 1975, he was selected to represent Israel in the Eurovision song contest.
After participating as a contestant on a TV show for singers, a singer called Omer Adam quickly gained popularity. His style brings the traditional 'Mizrachi' style together with Western pop. His song "Tel Aviv" became an anthem for the Pride festival in 2013.
---

Mizrachi – A descendant of those Jews who historically lived in the Middle East and North Africa before the arrival of Sephardic exiles from Spain and Portugal in the late 1400s. Most present-day Mizrahim live in Israel, Europe, and the United States. Origin of Mizrahi.

---
You must have heard about Balkan Beat Box who became one of the few internationally popular Israeli musicians. The band members, Tamir Muskat, Ori Kaplan, and Tomer Yosef met in New York and formed their sound by bringing together different musical styles. Their music is influenced by Middle Eastern and Southeastern Europe (Balkan) sounds, as well as punk, klezmer, reggae, and electronic music. Artists like Lola Marsh, Esther Rada, Sarit Hadad and A-Wa should be mentioned too in this musical journey to Israel but also 2018 Eurovision song "Toy" by Netta Barzilai who won the attention of European audiences with its eccentric lyrics and funky beat.
And then comes Kutiman
If you do not know about him, now is the time to "get acquainted" with Ophir Kutiel professionally known as Kutiman, an Israeli musician, composer, producer and animator. In 2009, Kutiman released "Thru You," an online music video project, featuring a mixture of samples of YouTube videos, and the video project received more than 10 million views in around two weeks. Time Magazine named it one of the "50 Best Inventions of 2009". Because of the success of Thru You, in October 2010, Kutiman was invited by YouTube to perform at the "YouTube Play" grand opening at the Solomon R. Guggenheim Museum in New York City. On July 2nd 2020 during an evening called "Yaffo Night " the fund raising and cultural event co-organized by The Embassy of Israel in Belgrade and Terminal Music & arts Festival a film "Presenting Princess Shaw" was screened and Kutiman visited Belgrade "virtually". The film is a true story of Samantha Montgomery aka Princess Shaw, an aspiring musician, and artist from New Orleans who Kutiman discovered. The film made a splash at film festivals around the globe and received outstanding reviews from New York Times, Rotten Tomatoes, and Rolling Stone. On September 22nd, 2016, Presenting Princess Shaw won the Israeli Academy Award (known as the Ophir Awards) for "Best Documentary."
The cultural assortment of Israel is impossible to describe in short so while we wait for the Covid 19 threat to disappear and allow us to travel to the Land of creation again, feel free to dive in to Israel's musical on line reverie.