The exhibition "From Montevideo to Qatar: Yugoslavia and Serbia at the World Cup" was opened in West 65 Mall
The Football Association of Serbia and Color Media Communications managed to create a true retrospective of our previous participation in the World Cup with a series of archive photos. The exhibition was symbolically opened the day after our first match at this year's World Cup in Qatar.
In the spirit of the World Cup in football and in full support of our national team, West 65 Mall opened its doors to a unique exhibition dedicated to the glorious history of our football because sport, like West 65 Mall, knows no borders.
Before organizing the exhibition, Robert Čoban, director of Color Media Communications, said that "the idea of ​​the exhibition arose from our desire to support our team at this year's championship in Qatar. How many people do not know in which championships we participated as the Kingdom of Yugoslavia and then independently since 2006 when we performed as Serbia? This is a unique opportunity for the people of Belgrade who will be able to learn more about our history in football and learn something along with watching the matches".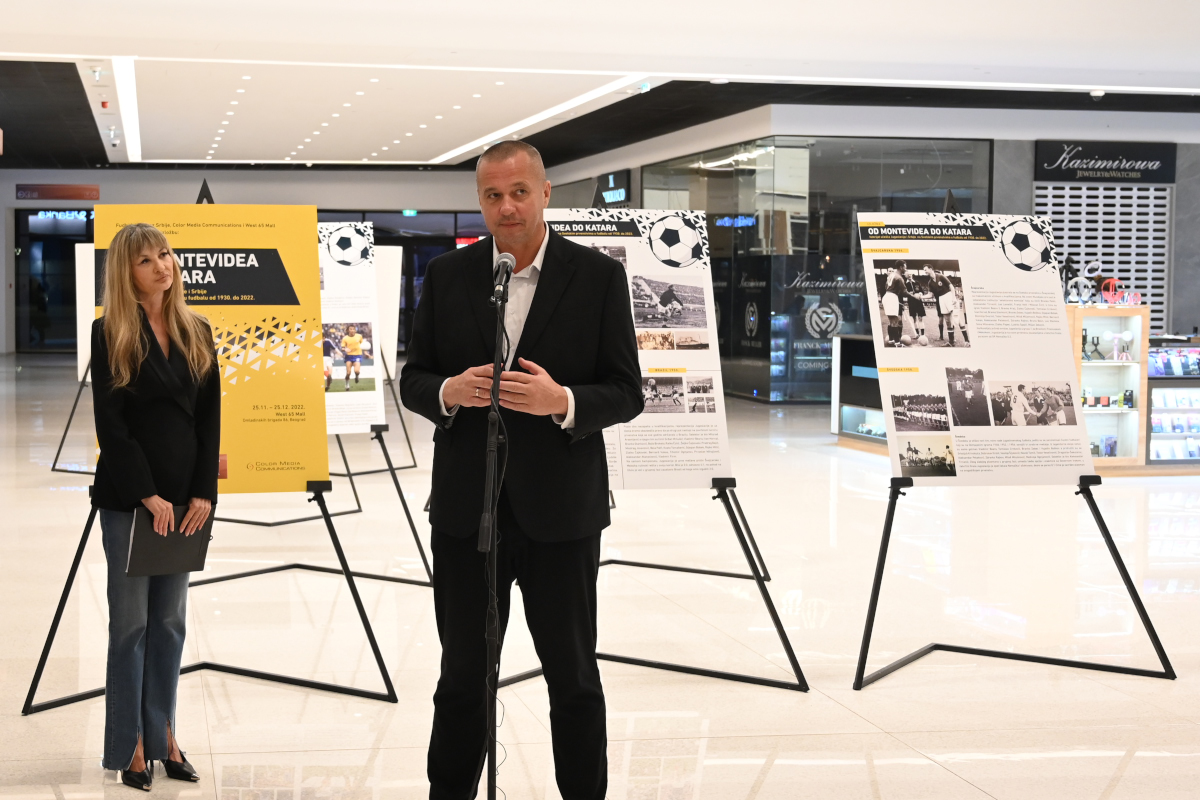 Nikola Lazetić, Director of the Junior Teams of the Football Association of Serbia, officially opened the exhibition and added, "we are a small country territorially, but we are a very talented nation, and we can show a lot more in the future. I hope that there will be more and more exhibitions like this where you can see what we have done. We still have a lot of talented generations, and I hope that all those children will one day play in the world championships and write the history of our football".
Savo Milošević, our famous football player, also greeted the gathered.
"I am extremely proud that I was able to represent this country of ours twice at the world championships, in France and Germany, and they are true events that are impossible to describe like this without understanding the magnitude of such an event as the world championship, probably the biggest event that exists in the world," Milosevic pointed out.
I certainly only want the team currently representing us in Qatar to work on that stubbornness and show that they have no fear and that they have quality and character, Milosevic added.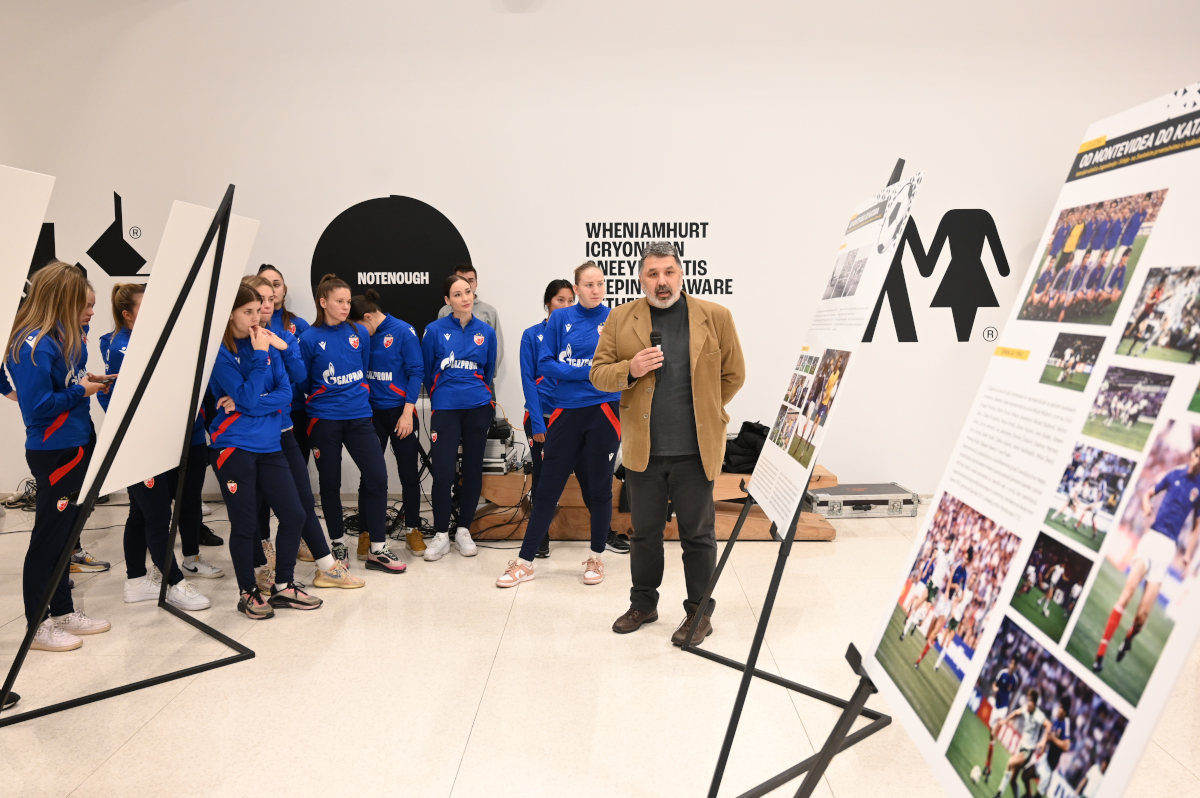 As the Football Association of Serbia and Color Media Communications take care of gender equality, the Red Star Women's Football Club members were with us. Club president Sandra Sremčević spoke on their behalf.
"Women's football club Crvena Zvezda has existed for 11 years, and we are here, we work, and we have a lot of national team members. For those who don't know, there is women's football in Serbia, we have 54 clubs. We are here with you, and we hope that in the future it will be possible to create an exhibition like this, a retrospective of women's football in Serbia", said Sremčević.
At the end of the evening, Mihajlo Todić, a sports journalist, led the crowd through the exhibition. All those who did not have the opportunity to attend the opening will have the opportunity to visit the exhibition in West 65 Mall, Youth Brigade 86, from 10:00 a.m. to 10:00 p.m., and from December 1, every Tuesday from 6:00 p.m., attend a guided tour through this exhibition. , which will last until December 25.