First Gymnasium in Sarajevo – the oldest high school in Bosnia and Herzegovina and the school of the Nobel laureate Ivo Andrić
Looking through the window of my hotel room in Sweden where I find myself in the moment of writing these lines, I remember high school days and the beautiful city of Sarajevo, hidden like a precious gem between the Bosnian mountains in Sarajevo valley.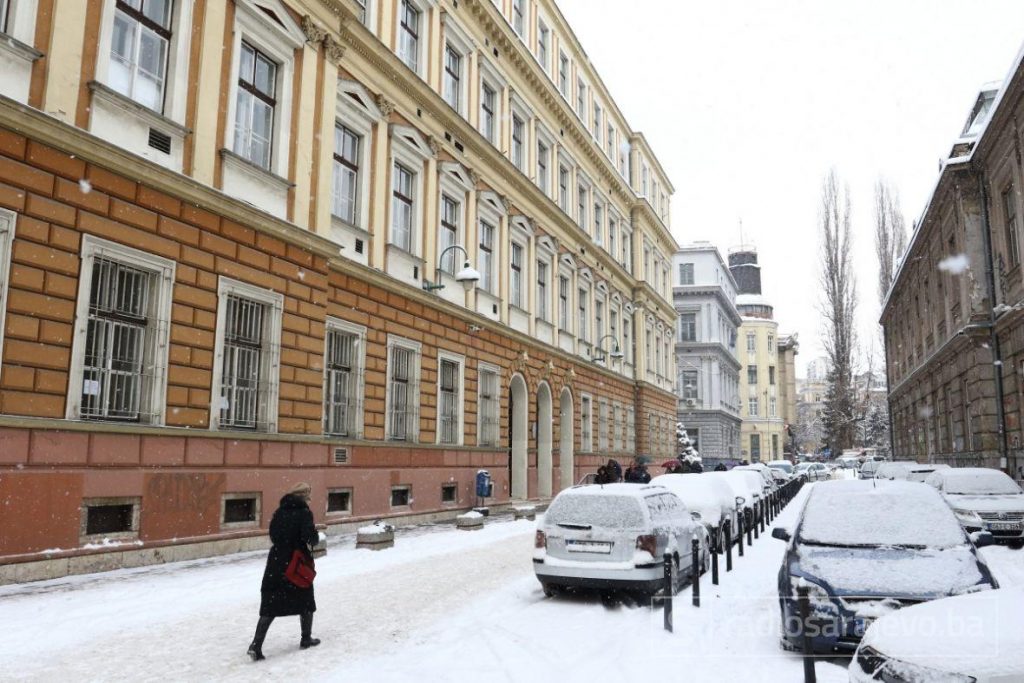 When I speak to my expat friends in Belgrade everybody knows about Sarajevo – it is famous for its warm and friendly people and yummy food – ćevapćići.
Sarajevo was the place of many events during history – out of which, 3 events are on my mind now; events that "made sure" – some in good some in a bad way- that this small Bosnian city is forever on the "mental map" of Europe's citizen's attention i.e
The assassination of Archduke Franz Ferdinand of Austria, heir presumptive to the Austro-Hungarian throne, and his wife, Sophie, Duchess of Hohenberg that occurred on 28 June 1914 in Sarajevo when they were mortally wounded by Gavrilo Princip – resulting in World War I, also known as the Great War, which began in 1914 after this assassination.
1984 Winter Olympics- winter multi-sport event held between 8th and 19th of February
The siege of Sarajevo was the longest siege of a capital city in the history of modern warfare; from 5th of April 1992 to 29th of February 1996 (1,425 days) during the civil war in Bosnia
Every of the mentioned 3 events made big impact on people's lives – the last mentioned affected the student's generation 1988- 1992 of the First Sarajevo Gymnasium to which I belong, that was supposed to graduate in May/June 1992 but that never happened since school bells were silenced by the war.
Putting the sad memories on the side for a while, at least until the 30 years graduation party in 2022 – marking at the same time 30 years since the civil war in Sarajevo started and looking at the glorious history of  First Sarajevo Gymnasium, let me take you to a short history journey about the school which is in the focus of this story.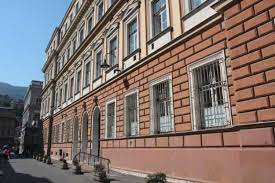 First Sarajevo Gymnasium – The School where Sarajevo's elite got its education
The oldest secondary school in Bosnia and Herzegovina was founded in 1879 by a decree of the Provincial Government and by a decision of the Austrian Emperor and Hungarian King Francis Joseph. School Day is celebrated on April 6. In the 142 years of its existence, more than 40,000 students have passed through the school. The most famous students are: writers: Safvet-beg Bašagić, Isak Samokovlija, Tugomir Alaupović and Petar Kočić as well as painters: Vojo Dimitrijević, Branko Šotra , Jovan Bijelić and Mario Mikulić, Nobel laureates Ivo Andrić and Vladimir Prelog, 2nd WW heroe Slobodan Princip Seljo, politicians Vojislav Šešelj, musicians Saša Lošić and the singer Contra.
This school had several names: Imperial-Royal Real High School Classical (humanistic) grammar school (1883–1884), Great Gymnasium (1884–1922), First Gymnasium (1922–1925), The first men's real grammar school (1925–1953), State Classical Gymnasium – First Men's Gymnasium (1953–1954) , State Classical Gymnasium (1954–1960), First Classical Gymnasium (1960–1961), First Gymnasium (1961–1982), Revolutionaries and national heroes of the First Gymnasium (1982–1991) and now it is called "Public institution Prva gimnazija (1991).
If you want to "hear the whispers" of some of the prominent students of First Sarajevo Gymnasium like the literature Nobel prize laureate Ivo Andrić, next time you are in Sarajevo, go to the street called Gimnazijska Street that connects Obala Kulina Bana (south) with the Zelenih Beretki, Branilaca Sarajeva and Muhameda Kantardžića junction (north) and is on the border between Stari Grad and Centar Municipalities. The first Sarajevo gymnasium has namely its own museum where it keeps valuable artefacts that will help you understand the significance of this amazing school.
Author Vanja Kovačev