For the third year in a row, Galenika is organizing a major donor activity to mark the international Breast Cancer Awareness Month.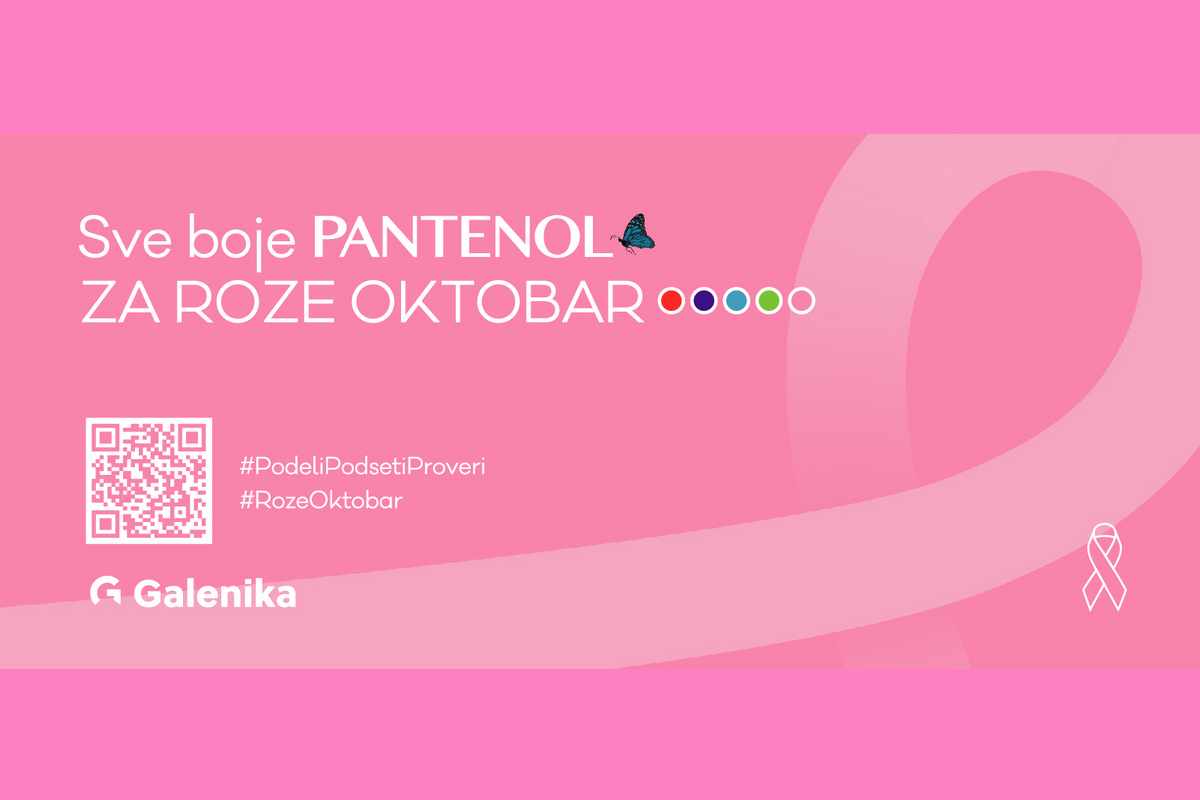 It is a socially responsible campaign, "All colors of Pantenol for Pink October", for donation and help to the Women's Center "Milica" for the needs of the National Center for providing experiential support to women suffering from breast cancer and cervical cancer. From every Pantenol product purchased during October, Galenika allocates 20 dinars, whether it is Pantenol cream, ointment, solution, oriblets or foam.
With this action, Galenika and its brand Pantenol draw attention to the importance of prevention, early diagnosis and regular self-examinations in the fight against breast cancer every October. According to the data of the Institute for Public Health of Serbia, "Dr. Milan Jovanović Batut", every year in Serbia, about 4,600 women fall ill and 1,600 die from this disease.
In addition to prevention, Galenika, in cooperation with the Milica Women's Center, opens an equally important topic – support for women who already suffer from breast cancer. The focus is on raising awareness of the importance of the role of primary health care for early diagnosis, timely initiation of treatment, availability of therapy at the place of residence, information and rights during treatment and the quality of life of breast cancer patients.
According to the research of the Women's Center "Milica" conducted this year among 750 women with breast cancer of an average age of 45, 22% of patients begin treatment without determining the biology of the tumor, 28% go for radiation therapy in a place more than 100 kilometers from their place of residence, while 34% were not informed about their rights during treatment, while one third of the respondents declared that their quality of life was worse during and after the illness.
Guided by the principle "Share-Remind-Check", Galenika actively supports the fight against breast cancer because this is a topic that requires informing and companionship. In this spirit, Galenika will start this year's campaign in Belgrade in the "Delta" shopping center on Sunday, October 2, where visitors will have the opportunity to participate in the "Talk with Milice" activation about the key steps for self-examination and the presentation of changes that can be born in the breasts, through the presentation of representatives of the Women's Center "Milica" on a female digital doll.