The Speaker of the National Assembly of the Republic of Serbia Maja Gojković met today with the parliament speakers of the member states of the Slavkov format – Austria, Slovakia and the Czech Republic viz. Wolfgang Sobotka, Andrej Danko and Radek Vondracek, with whom she discussed the support for Serbia's path to the European Union and on the Kosovo-Metohija issue.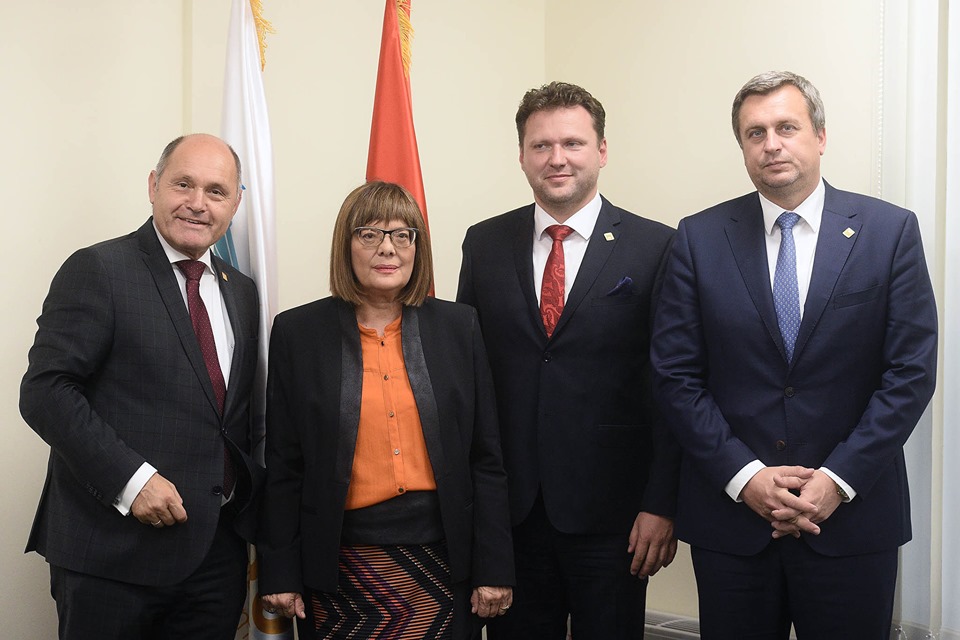 Gojković thanked the parliament speakers of Austria, Slovakia and the Czech Republic for taking part in the 141st Assembly of the Inter-Parliamentary Union and reaffirming their support for Serbia, while they thanked Serbia and the National Assembly for the excellent organization of the important parliamentary summit.
She thanked the guests for their support of Serbia's path to the European Union and belief that Serbia is a serious contender, as well as cooperation on this none-too-light a path, which is so very important for Serbia as is the fact that a growing number of EU member states endorses the policy of enlargement.
Austrian Parliament Speaker Wolfgang Sobotka said he was very pleased by the meeting because Serbia is an exceptionally important partner in the Western Balkans, opining that the region has always been a part of Europe and its states should be encouraged on the path to the Union.
Slovak Parliament Speaker Andrej Danko also praised the 141st IPU Assembly, stating that the Slavkov group often talks about EU enlargement in its meetings, especially the strategic importance of the Western Balkans, adding that they are here today to support Serbia in its efforts.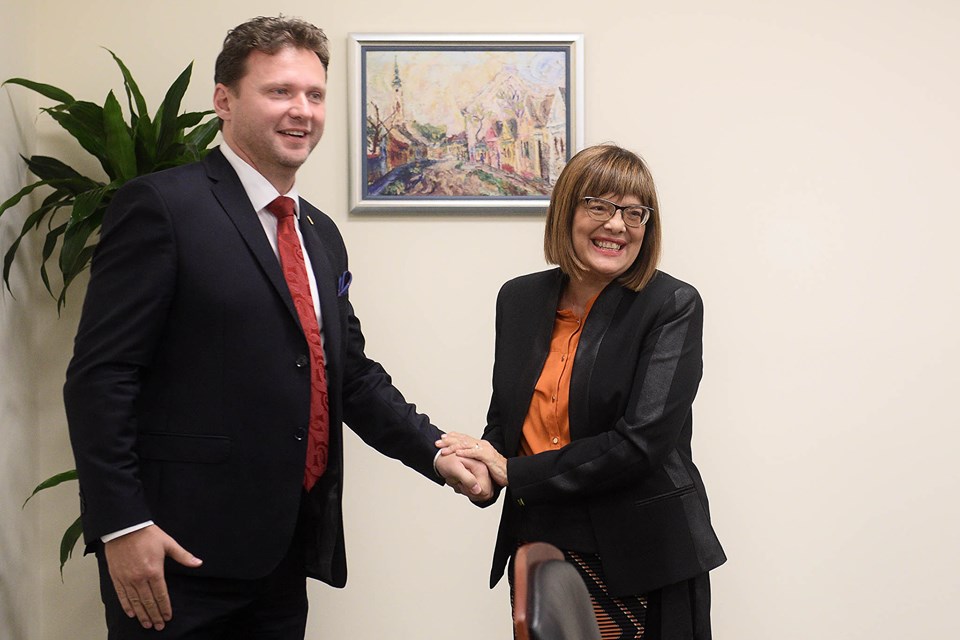 Czech Parliament Speaker Radek Vondracek said that EU enlargement is one of Slavkov format's top themes, stressing that it should be brought to the attention of other EU member states that it is vital to speed up the process of opening negotiation chapters.
Gojković and the parliament speakers of Austria, Slovakia and the Czech Republic also spoke about Kosovo-Metohija. Sobotka said that dialogue should be the chief interest and that it is important to rescind the customs tariffs and find a compromise solution.