Seven Korean companies have entered the Serbian market and created more than 8,000 jobs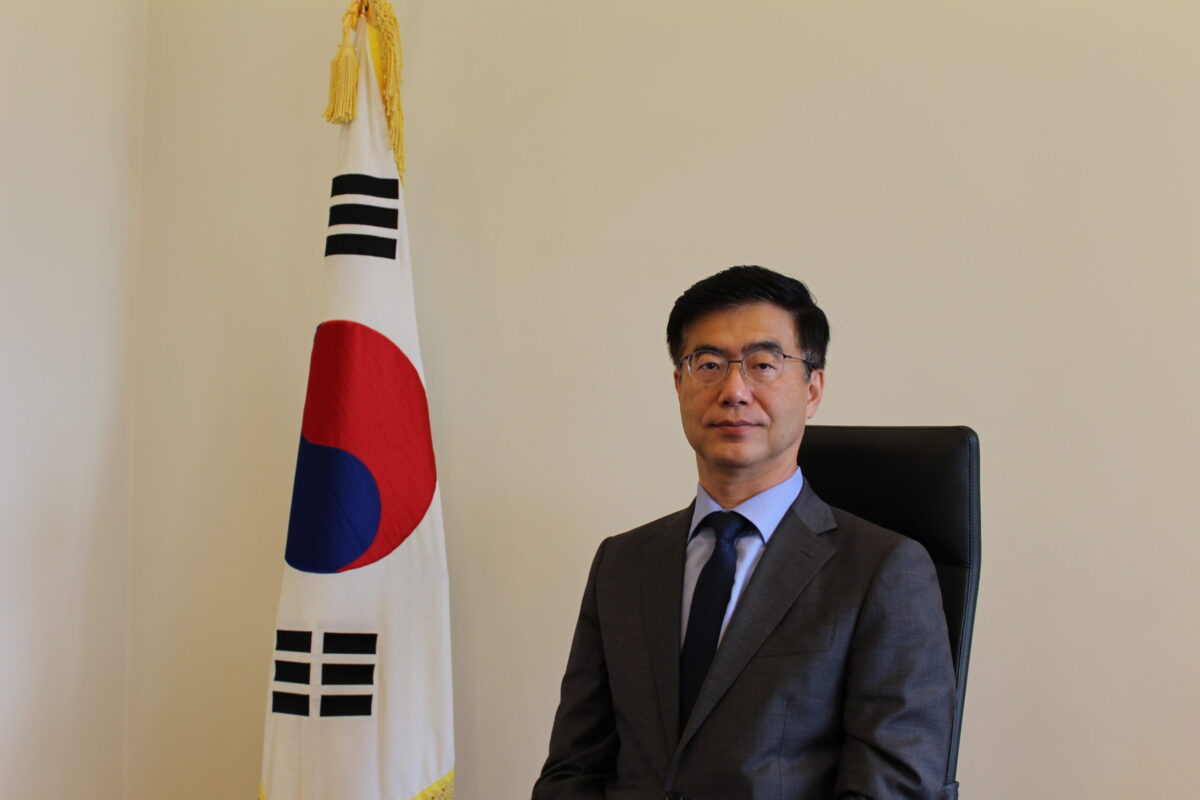 The growing interest in Korean culture in Serbia took our attention, so we asked H.E. Jaewoong Lee, the Korean ambassador in Belgrade, to speak more about bilateral relations between Korea and Serbia, new economic developments, cultural exchange and, of course, his life in the Serbian capital.
You have been living in Belgrade for several years. How does life in our country look to you? Is our way of life very different from that of Korea?
When I came to Serbia, I was highly impressed by the beautiful scenery of nature. I was also fascinated by the people of Serbia. Serbian citizens are generally very diligent, kind, and smart. Serbian people may look reserved and serious at first sight, but they are genuinely very kind and friendly to foreigners.
I find Serbia a very dynamic country that is overcoming its painful history and striving to make economic growth through cooperation. That is why I believe that Serbia has great potential for growth.
I personally think that despite geographical distance, the way of life of Serbia is not much different from that of Korea. People value highly family members and respect elders. They are all very creative and open to other cultures.
Korean culture is not so far from our people. Recently, especially among youngsters, there has been an increasing number of fans of Korean cinematography, music, and cuisine. How do you see it?
Korean culture can be a good starting point for Serbia's young generation to become interested in Korea. As an Ambassador whose main task is to publicize Korea to the Serbian people, I can say that I am indebted to the Korean culture for my work.
Every time I join or organize Korean cultural events in Serbia, I get highly impressed by the level of interest and appreciation that the Serbian participants show. Last May, a book publishing event of "Solo Leveling," a famous Korean webtoon translated into Serbian, took place, and to my surprise, around 500 Serbian people joined to purchase the book. On July 1st, more than 400 people attended the Korean music performance of the Gyeonggi Sinawi Orchestra, which our Embassy prepared. In addition, "digital supporters" of the Korean Embassy or "Chingu (friends)," who are composed of 15 Serbian youngsters, are very active in making content on Korean culture and uploading them to their social media.
---

Korean culture can be a good starting point for Serbia's young generation to become interested in Korea

---
It is my task to organize more events to introduce various aspects of Korean culture to Serbian people and actively exchange with them. Our embassy has launched a series of card news through its social media since 2022, in which we introduce the language and culture of Korea every week. Furthermore, our Embassy is planning various cultural events on Korean food, movies, and music this year. I hope that the events that our Embassy prepares will provide an excellent opportunity to Serbian people to entertain themselves, taste the true features of Korean culture and discover more about Korea.
Recently, how much progress has been made in the bilateral relations between our two countries? What challenges do these relationships face?
I think that bilateral relations between Korea and Serbia have recently made great progress, especially in the economic field. Currently, seven Korean companies have entered the Serbian market, including Yura and Kyungshin Cable, which produce automotive parts, and also Hankook Tire. The economic activities of these companies have led to the creation of more than 8,000 jobs in various cities, contributing to the local economic development of Serbia.
While I firmly believe that there is a high potential for further economic cooperation, some Korean business people are not aware of the huge business opportunity that they can have in Serbia, mainly due to the lack of knowledge about Serbia and the West Balkan region in general.
Hence, it is one of my main mandates, as Ambassador, to make my colleagues in Korea know about Serbia and seek economic cooperation with their Serbian counterparts.
How do you evaluate economic cooperation? Is there progress, and in which economic areas do you see the possibility for future cooperation?
As I mentioned above, I believe that bilateral relations in the economic field have made great progress and have more potential for further cooperation. The benefits from bilateral economic cooperation are enormous, thanks to the highly complementary economic structure of our two countries. As a strategic foothold connecting the West and the East, Serbia provides an excellent investment environment to Korean investors. And if the valuable and diverse knowledge that Korea has accumulated during its economic development can be shared with Serbia, the quality of life of the Serbian people will be enhanced. This is why I firmly believe that economic cooperation between the two countries will provide us with more advantages and opportunities.
---

As a central country in the Balkan region, Serbia is of importance to Korean investors

---
Among various fields, I think that the ICT field has a lot of potential for cooperation in the future. Various cooperation projects in this sector have already been accomplished. Last July, the second Korea-Serbia Information Access Center opened in Nis after the first Center in Belgrade, which was inaugurated in 2017. The Information Access Center is Korea's representative cooperation project in the ICT sector aiming at improving information accessibility and thereby enhancing the quality of life of the citizens. In addition, Knowledge Sharing Programs (KSPs) in ICT fields are being carried out successfully, too. Last year, the Korean Development Institute, in cooperation with the Ministry of Public Administration and Local Self Government of Serbia, prepared a master plan for the development of smart cities in Serbia. The preparations for the Program of Smart City Development have been implemented this year in the City of Novi Sad as an ICT Hub of Serbia.
In addition, our Embassy is regularly organizing, together with KOTRA (Korea Trade-Investment Promotion Agency), business forums and export road shows in Serbia. KOTRA is also hosting several fair events in Korea in where many Serbian business partners participate.
Hereby, I would like to emphasize that Korea and Serbia are working hard to strengthen bilateral economic cooperation institutionally and systematically. Last April, the two governments reached a tentative deal to sign a bilateral investment treaty aimed at promoting mutual investments. Further efforts to build more free trade and investment environment will be made. I believe that legal frameworks for better economic relationships will certainly contribute to an increase in the volume of trade and investment between the two countries.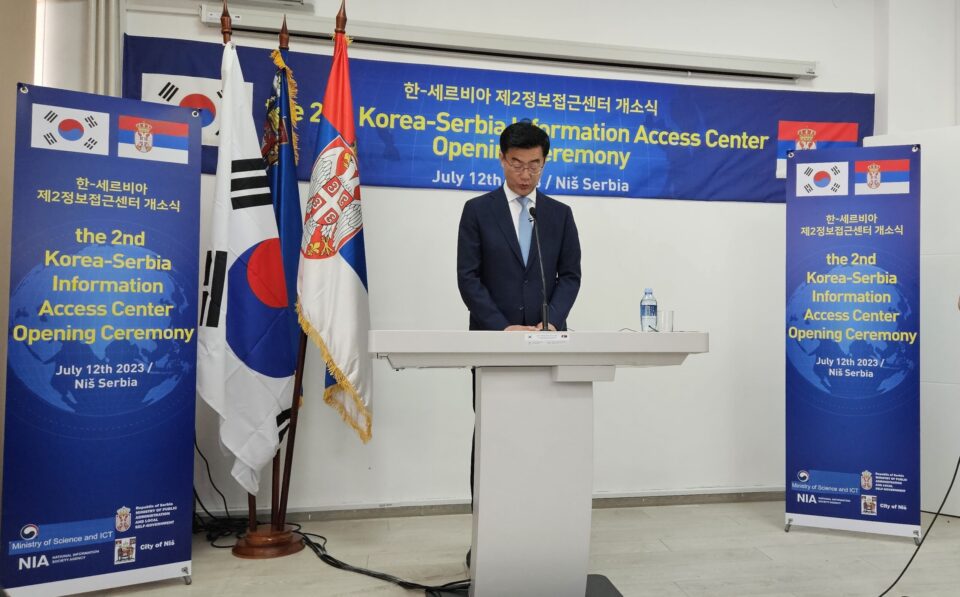 Is there interest of Korean tourists in visiting Serbia, and what do you think could Serbia offer them?
I believe that in order to nurture the ties of friendship between Korea and Serbia, a formal network at the level of Governments and institutions is not enough. Our two countries must meet in the minds and hearts by enhancing people-to-people connectivity. This is why promoting tourism is one of the key areas for enhancing mutual understanding and connectivity.
I think that Serbia has a strong potential for the development of tourism. Serbia already possesses precious resources for tourism to be proud of, from modern urban surroundings like, first of all, its vibrant capital Belgrade, where the Sava weds the Danube, which has too many attractions to mention to offer, and other big cities, to impeccable pristine nature as found on the Tara Mountain, captivating meanders of Uvac,  untouched Golija nature park, sunny Kopaonik Mountain massif with a famous ski resort… just to name a few. Only one hour away from Belgrade, you can see the beautiful Golubac fortress, Djerdap National Park and the Iron Gate, archaeological sites of Viminacium and Lepenski vir; or you go northwards to beautiful Vojvodina to Fruška Gora national park, Sremski Karlovci, Novi Sad, Sirmium…  southwards to Topola, Ovčar-Kablar gorge… In all parts of Serbia, you can visit unique medieval monasteries and churches, like Studenica, Manasija, Žiča,  spas, vineries, rivers and lakes, attend a festival throughout all year – music ones like EXIT, Guča, Nišvil, film festivals like FEST, Kustendorf, Palić Lake, art festivals like October Salon, BITEF, Dance Festival; you can enjoy well-known hospitality of Serbian people, traditional food, products, and customs in ethno villages of rural areas…I am sure that these tourism resources that Serbia has are very attractive to Korean tourists.
As COVID-19 no longer qualifies as a global emergency and travel restrictions implemented to control the spread of the virus have been lifted, an increasing number of Korean people are traveling to other countries, including Serbia. Several Korean social media influencers have traveled to Serbia and shared their experience and information about Serbia. I can say that a favourable environment for more Korean tourists to visit Serbia is being created.
Can we expect in the near future that Belgrade and Seoul will be connected by a direct air link, and is there even a need and economic justification for such an undertaking?
As a central country in the Balkan region, Serbia is of importance to Korean investors who are interested not only in the Serbian market but also in that neighboring countries such as Montenegro. Furthermore, the awareness and importance of Serbia in the international community, as well as in the Balkan region, will be heightened thanks to Serbia's successful bid for World Specialised Expo 2027. As the ambassador working in Serbia on behalf of the Republic of Korea, I would like to sincerely congratulate Serbia for winning the bid to host the World Specialised Expo 2027. Expo 2027 in Serbia will serve as an opportunity to show to the world the potential for Serbia to make sustainable economic development.
---

Expo 2027 in Serbia will serve as an opportunity to show to the world the potential for Serbia to make sustainable economic development

---
Although there has been no discussion about the direct air link so far, one can safely argue that favorable conditions and environment for relevant discussions may be created in the future, considering the importance of Serbia as a central country in the Balkan region and the hosting of World Specialised Expo 2027.
The popularity of Korean cuisine across the globe and its reputation as one of the most fascinating cuisines has led to the widespread recognition of kimchi and mandu (Korean dumplings) in Serbia, along with the emergence of many Korean restaurants. Can you suggest any Korean dishes for us to try? Additionally, what is your opinion of Serbian cuisine?
I think that Serbian food is characterized by its diversity and richness. While I personally find Serbian meat very delicious, Serbian food consists not only of meat but also of a variety of vegetables, which certainly is good for health. Furthermore, I also find Serbian fruits such as blueberries and strawberries very tasty.
Many Serbian dishes use pepper and hot paprika as ingredients. The spicy taste of some Serbian dishes is similar to that of Korean food. A good example is hot ajvar, which many Korean people enjoy eating. I personally like Gibanica, a Serbian home-style cheese pie.
There are of course, many Korean dishes that I would like to introduce to you, but if I have to choose one, I recommend Bulgogi (literally "fire meat") the most. Bulgogi is a grilled dish made of thin, marinated slices of beef or pork. You can easily buy ready-made sauce at a Korean supermarket in Belgrade. Bulgogi is one of the most popular Korean dishes among foreigners visiting Korea.