In cooperation with Radio 202, the Embassy of the Republic of Turkey organises a piano concert of Turkish piano player Güray Başol in the Artget Gallery (Trg Republike 5/I) with the free entrance. There will be many great composers on the programme, including Chopin, Beethoven and Liszt. The concert will be held on the 23rd of May.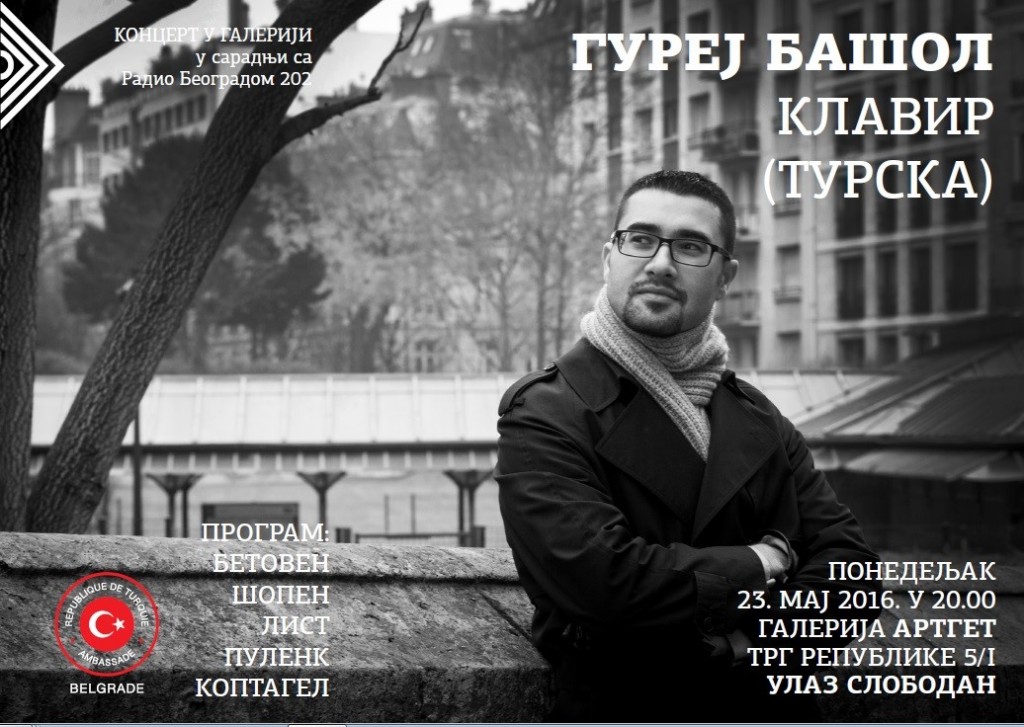 Güray Başol (piano) Born in Milan in 1982 and started playing the piano at the age of 15 at "Istanbul Anatolian Fine Arts High School". He continued his studies in "Yıldız Technical University", Art and Design Faculty, Music Ensemble Department with Ali Darmar and graduated with honors from the said department.  Immediately after, he enrolled in "Ecole Normale de Musique de Paris" in Germaine Mounier's "Diplôme Supérieurd'enseignement" class. In this institution, he continued his studies in Chamber Music with Nina Patarcec and Analysis with Jean-Dominique Pasquier.
Following this; he continued his music studies in the "National Rueil-Malmaison Conservatory" for three years with Chantal Riou.