I am confident that also 2020 will be a very positive year in trade terms, and that our economies will continue to further integrate their value chains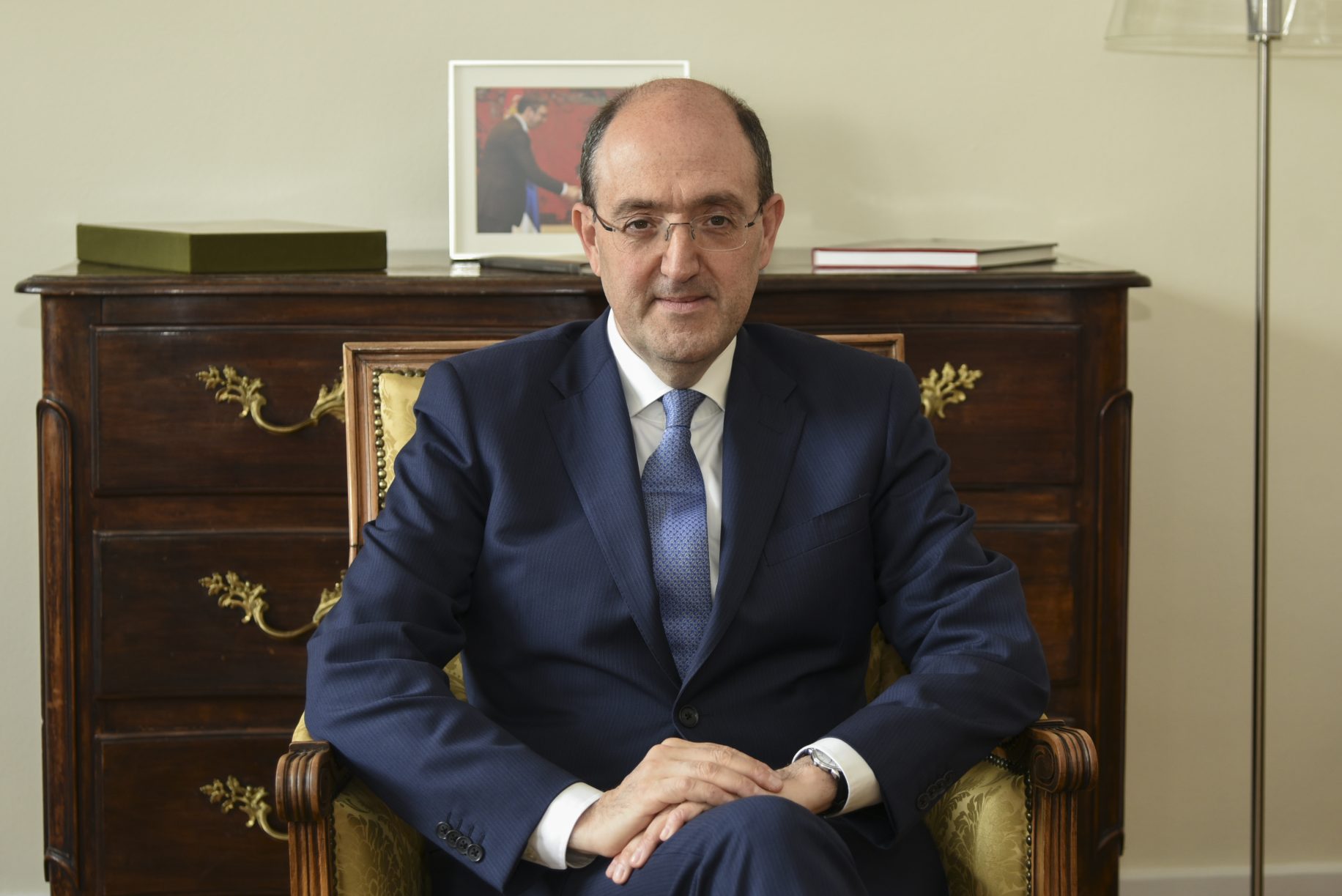 Last year was a year of strong revival of the Italian protagonism in Serbia. H.E. Carlo Lo Cascio, Italian Ambassador to Serbia, speaks about what he expects from this year, how satisfied he is with the current relations between Serbia and Italy…
In December last year, the Serbian Prime Minister was in Rome at a summit of the Heads of government of the Central European Initiative (CEI). The summit ended the Italian Chairmanship of the CEI on the Initiative's 30th anniversary. The Italian Prime Minister Giuseppe Conte met with Prime Minister Ana Brnabić on the summit's sidelines. How would you assess the relations between our two countries?
— The relations between Italy and Serbia are going through a phase of extraordinary intensity, as demonstrated by the program of the "double anniversary" celebrated last year for the 140 years of diplomatic relations and 10 years of strategic partnership and by the numerous meetings at the highest level. This intensity is the reflection of the political, economic and cultural collaboration existing between our two countries. There is no doubt that the size of our trade exchange and the importance of our investments in Serbia have always been a fundamental pillar of our bilateral links. Italy, however,is strongly rooted in Serbia also thanks to the Idynamic cultural promotion – particularly appreciated by the Serbian public – and the cooperation in the fields of science and technology.
On a more political level, the Italian Government is today more than ever engaged in strengthening relations with Serbia, not only by renewing the traditional bonds of friendship that link Rome and Belgrade, but also and above all by supporting the integration process of Serbia into the European Union.
The Italian Minister of European Affairs too visited Serbia late last year. What do you think of Serbia's progress towards the EU membership?
— The Minister for European Affairs Vincenzo Amendola was in Belgrade last December for a particularly articulated visit, during which he met President Vucić, Prime Minister Brnabić, Minister Dacić and Minister Joksimović. The core of his message was to reiterate our unconditional support to Serbia in its path to European integration and Italy's strong commitment to bring enlargement policy back at the center of the EU agenda. Italy is also aiming at opening the negotiations with North Macedonia and Albania during the current semester, in order to react to the veto of the European Council last October that by Prime Minister Conte defined as "a historical mistake". Having opened 18 chapters, Serbia– while remaining a "frontrunner" of the enlargement process in the Western Balkans – must speed up reforms, above all in consolidating the "rule of law". On our side, we will work in order to ensure that Serbia's achievements are reflected in the negotiation, so that EU membership can still be considered a credible perspective.
The bilateral trade between Italy and Serbia was close to four billion euros in 2019. What does it imply in terms of economic relations?
— In 2018, we reached the all-time record of more than 4 billion euros in our trade exchange with Serbia and we have been very close to this figure in 2019. It is in fact a very significant result as Italy confirms as Serbia's second largest trading partner. Italian exports are well over 2 billion euros and represent more than 9% of Serbia's total imports. At the same time, Italy is among the first "customers" of Serbia, confirming our balanced trade relations. All this combined shows how our two countries are growing together and shaping a robust and mature partnership in all the economic sectors: from the more traditional ones like the automotive, the industrial machinery and textiles, to growing ones such as renewable energies and new technologies. I am confident that also 2020 will be a very positive year in trade terms, and that our economies will continue to further integrate their value chains.
Late last year, a delegation of 30 Italian companies from the SME sector visited Belgrade and had 150 meetings with Serbian business people. How important are such events for our relations?
— The event you are recalling was devoted to Italian SMEs and organized by Confindustria Serbia, together with Piccola Industria, Confindustria Trento and Banca Intesa. The Italian Embassy and myself gave full support to the promoters and actively participated in the activities involving our companies and Serbian partners. That is exactly what happens every time a group of Italian companies comes to Serbia to have a better understanding of the local market and the opportunities arising from the Serbian economy. Thanks to the Italian Trade Agency ICE (now under the direct control of the Ministry of Foreign Affairs and International Cooperation), we also financially support the participation of Serbian companies to business events in Italy like fairs, for example. If we look at all the events involving Italian companies that were organized in Serbia and those dedicated to Serbian companies that took place in Italy, in 2019 more than 300 companies from our two Countries were able to discover our respective markets and consider new business opportunities. I am particularly proud of this result, because this is the way to start new collaborations and face together the global competition.
Italian and Serbian business communities have a privileged line of communication, sustained by the strong "Sistema Italia" in Serbia, which is made by the Italian Embassy, the Italian Trade Agency, the Italian-Serbian Chamber of Commerce and by Confindustria Serbia, all working closely together to enlarge a very diverse business network.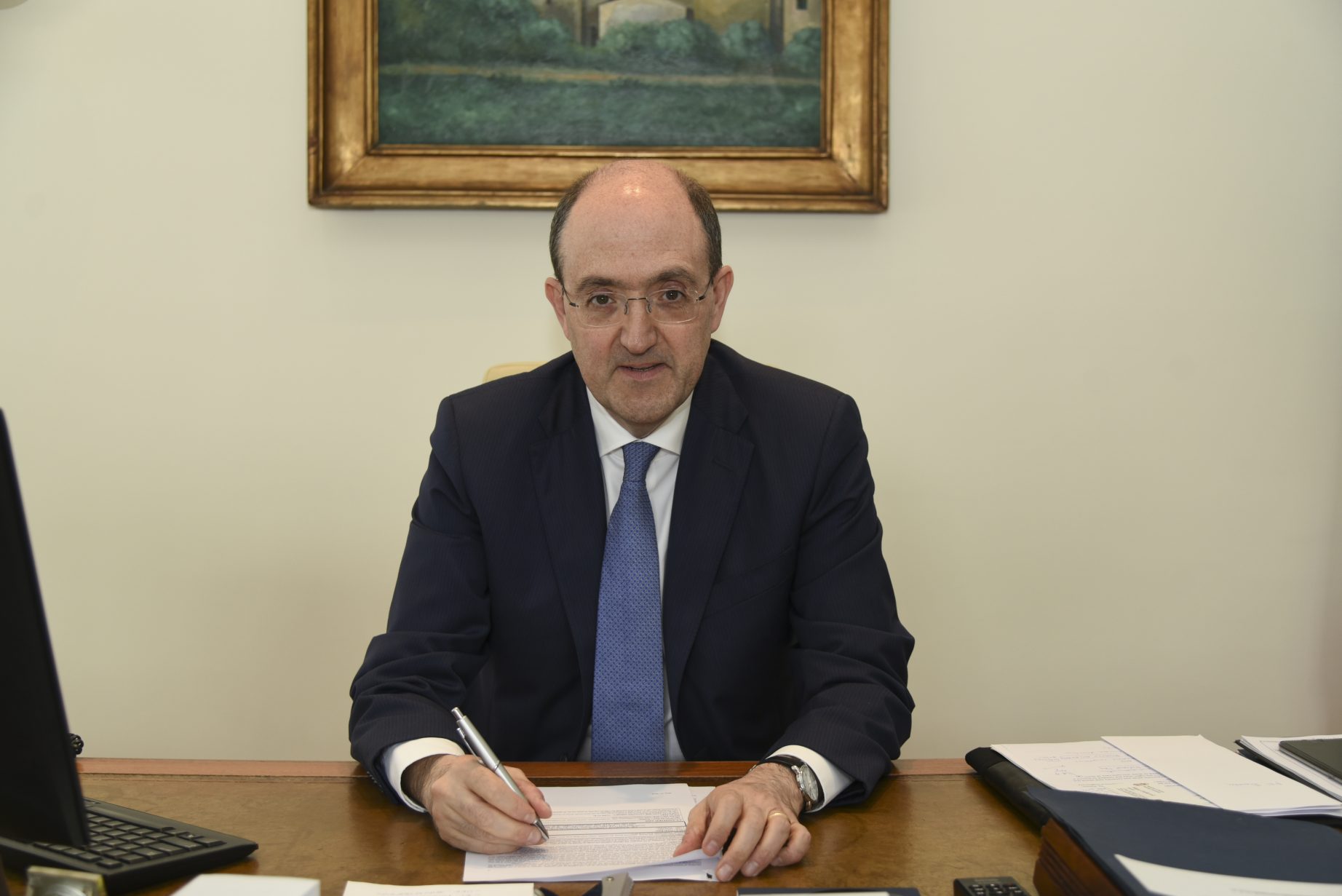 In which segments in Serbia can Italy improve its economic presence?
— There is room for growth in almost every sector. In my two years as Ambassador in Serbia, I had the chance to inaugurate a large number of Italian factories and projects, a clear sign of our continued interest in this market. If I have to point out a few sectors, I would say that Information Technology is pretty much at the top of the list, not only for the growing number of Italian companies that are investing in new technologies in Serbia, but also because there is a forward looking strategy adopted by the Serbian Government in this field. Developing local talents and attracting foreign direct investments in the IT sector will certainly benefit a sustainable growth. This does not mean that we should forget about those more traditional sectors like agribusiness, where thanks to the availability of EU IPARD funds – Serbian companies will have a greater chance of acquiring Italian and European machinery and technology.
After being the Partner Country in 2019, Italy will again participate in the Novi Sad International Agriculture Fair with numerous companies, showing the great potential of bilateral collaboration in this sector. I also believe that we have to step up our commitment in the environmental sector (a bilateral agreement between the Italian and Serbian Ministries of Environment was signed in 2019) and renewable energies: Italian companies are ready to share their know how to fight climate change and reduce polluting emissions.
How can we reassess the presence of the Italian companies in Serbia and the axes of economic collaboration between the two countries?
— Italy can traditionally claim a very large presence in Serbia. Our estimation is that over 1,200 companies are controlled or participated in various ways by Italian entities; out of that, we can say that about 600 companies represent the core of our presence, with an estimated invested capital share of around 3 billion euros and over 30,000 people employed. In the period from 2007 to 2018, according to Serbian official sources, Italy was among the very first investors in Serbia, both in terms of number of projects and of value of the investments. In the first 9 months of 2019, our companies invested over 140 million euros in the Country. I think that we have to keep working in the same way we did so far, adding the above-mentioned sectors (environment, renewable energies, ITC) among the new fields of collaboration in Serbia, but also inviting more and more Serbian companies to invest and export to Italy.
2019 was a year of strong revival of the Italian protagonism in Serbia, highlighted by Prime Minister Giuseppe Conte's official visit to Belgrade last March. What results can we expect in 2020 after the rather intense 2019?
— You are right: 2019 was indeed a very special year, but our plans for 2020 will not be less important! Last year anniversaries have given a new impulse to all fields of activities. The cultural program has already started and is as rich as usual: to start with a bang we celebrated the 100th anniversary of Federico Fellini's birth, with a film review of his masterpieces and an exhibition of his drawings at the Jugoslovenska Kineteka. Academic cooperation will stay at the forefront our efforts, starting from the presentation of the PhD program of the Trieste research center "Elettra Sincrotrone" at the University of Belgrade. Also in the economic sector, we have many events planned, in particular multi-sectorial business forums and meetings organized by all the actors of the "Italian system" in Serbia, starting from Confindustria Serbia. Our general political goal will continue to be the support of Serbia's European integration, since we consider it an "irreversible" process, as recently recalled by Minister Amendola.