While at their peak in history, Serbia-Türkiye relations face many challenges, from the war in Ukraine to the Belgrade-Priština talks and Euro-Atlantic integration. Let's hear what H.E. Hami Aksoy, Ambassador of Türkiye to Serbia, has to say about those and many other topics in the interview given to Diplomacy&Commerce magazine.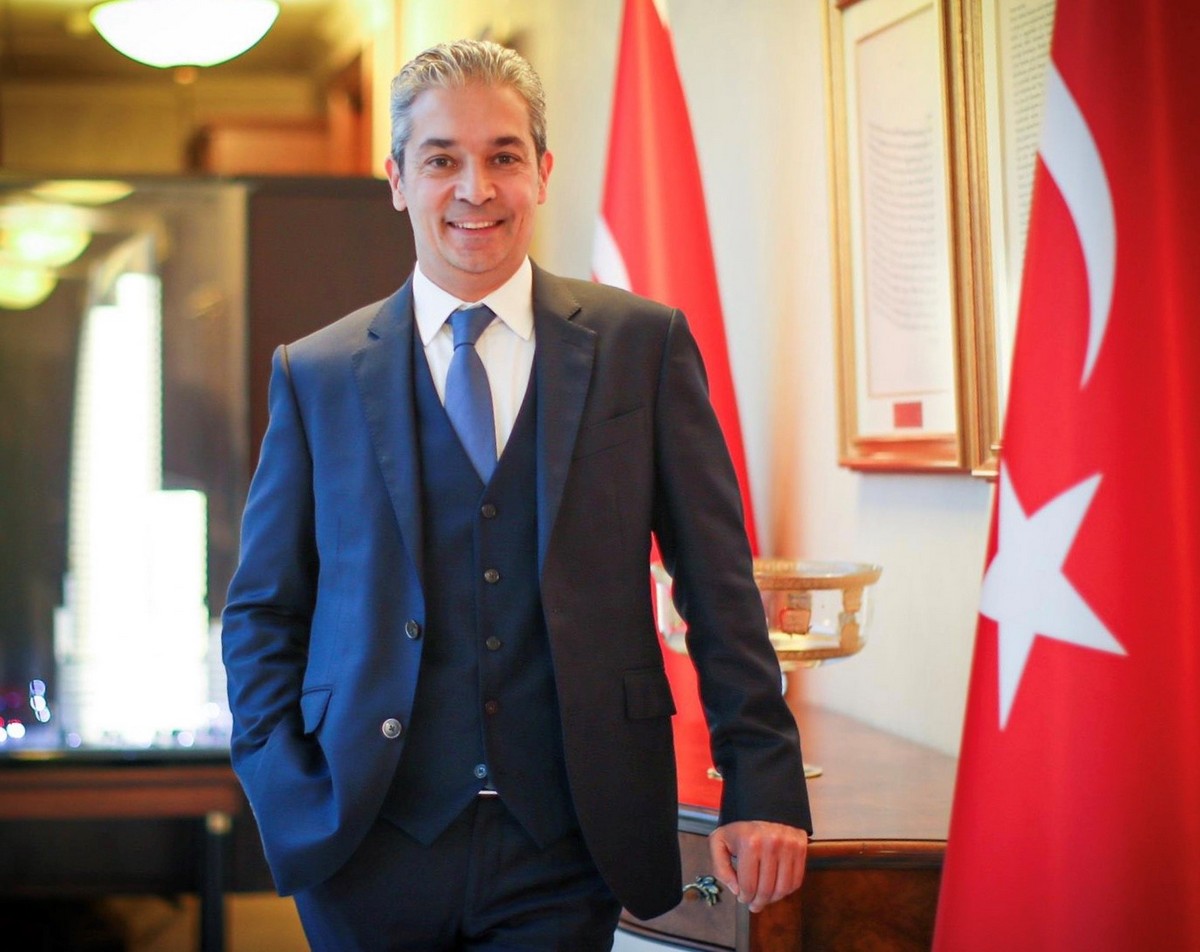 Economic ties between Serbia and Türkiye are at a pace, with an annual trade exchange topped two billion euros. Could we keep that impressive rising trend?
I have no doubt about it. The increase in the first quarter is promising (%31) and we expect to reach an all-time high level of 2.5 billion Dollars in our trade volume this year.  Our Presidents determined the long-term trade volume target as 5 billion euros and we are heading to that target each year. Since we have excellent bilateral relations and a very positive political agenda, this target is quite realistic. The economy is the backbone of our relations. Therefore, strengthening economic and commercial cooperation is one of my main priorities.  Just to give you an idea of how fast our cooperation is developing: Turkish investments increased from 1 to 300 million dollars in the last 10 years. We have 23 factories in Serbia. Major Turkish brands like Turkish Airlines, Halkbank, BEKO, Acıbadem, LC Waikiki, Kiğılı, DeFacto, Koton are expanding rapidly in Serbia. Many Turkish construction firms and thousands of Turkish workers are contributing to the prestigious  "Belgrade Waterfront Project". We encourage our firms to invest more in Serbia, including in new sectors such as renewable energy, infrastructure, innovations, and technology. Obviously, we invite Serbian investors to Türkiye as well. After the establishment of our Consulate General in Novi Pazar in 2021, we will open a Consular Office in Niş (Niš) this year to help attract new Turkish investments in the region.
Mr. Çavuşoğlu, the Turkish minister of foreign affairs, paid an official visit to Serbia last month, and he said that Mr. Recep Tayyip Erdoğan is considering visiting Serbia this year. What would be the theme of that visit?
As H.E. President Aleksandar Vucic put it, at the moment we are living the golden age in our relations with Serbia. Obviously, the close relationship between our Presidents has a decisive influence in this positive trend. Throughout the last decade, we were able to significantly improve our political, economic, commercial, and cultural ties. Bilateral cooperation was boosted thanks to the establishment of the Turkish-Serbian High-Level Cooperation Council. After the first meeting in May 2018 in Türkiye, and in October 2019 in Serbia, H.E. Aleksandar Vucic visited Ankara this year on 18 January to hold the 3rd HLCC Meeting between our Governments. On the occasion of the 3rd Meeting, 4 agreements were signed on tourism, cultural monuments, cinematography, and education.
---

Serbian and Turkish citizens will be able to travel with IDs following the signature of the agreement

---
On 6-7 September, our President, H.E. Erdoğan paid an official visit to Belgrade. He was here with a significant delegation, including 8 Ministers. The agenda of the Presidential visit was bilateral relations and cooperation in various areas, such as trade, investment, cultural relations etc, as well as consultations on regional topics; the situation in Bosnia and Herzegovina and the latest developments concerning the Belgrade-Pristine dialogue. In addition to this exchange of views, our Ministers signed 7 documents on cooperation regarding 1) Travel with IDs, 2) Promotion and Protection of Investments, 3) Innovation in Advanced Technologies, 4) Media and Communications 5) Information Technologies and eGovernment 6) Radio-Television and 7) Combatting Forest Fires.
Serbia and Türkiye have a similar stance about the conflict in Ukraine, both refusing to imply sanctions on Russia. Does Türkiye feel the same pressure from the Western partners as Serbia?
Türkiye only implements sanctions decided by the UN. Therefore we do not consider ourselves bound by unilateral sanctions of third parties. Sanctions against Russia fall under this category.
On the other hand, we do not allow policies or actions to circumvent sanctions against Russia. We also of course uphold the tenets of our national and international law when it comes to the flow of trade and commerce.
We openly share our views on sanctions with our partners and ask them to appreciate Türkiye's unique position, which is based on maintaining a strategic partnership with Ukraine while having mutually beneficial working relations with Russia.
Today, citizens of our two countries can travel just with ID cards. We don't need passports anymore. Was it a good decision, and what could we expect with this travel liberalization?
The Agreement on Travel with IDs has been signed on 7 September 2022 during the official visit of H.E. Erdoğan, President of the Republic [Official name: "Protocol on Amendments to the Agreement on the Mutual Abolition of Visas signed in Belgrade on 12th of July, 2010"].  Serbia is the sixth country we have this agreement (in addition to Azerbaijan, Moldova, Georgia, Ukraine, Turkish Republic of North Cyprus.)
It will have a strong impact on people-to-people contact between our countries and it will certainly raise the number of tourists. Thanks to this agreement, Serbian and Turkish citizens will be able to travel with IDs. However, this will take some time. Because, following the signature, the implementation of the agreement would take a few months due to the internal legal ratification procedures of both countries.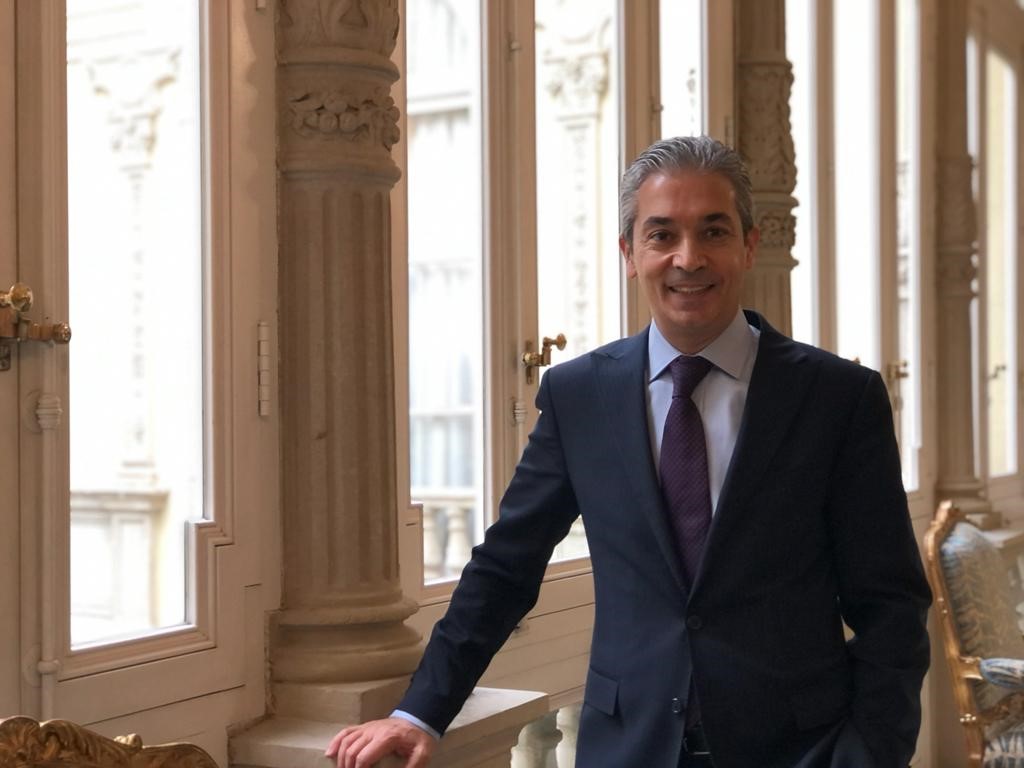 There are more and more flights between Serbia and Turkiye. We've got more flights to Istanbul, a new direct route to Ankara. Are there plans to go further and maybe establish a direct route to more cities in Türkiye? Are there any plans to negotiate a better and more liberal air traffic agreement between two countries to change this obsolete one?
Turkish Airlines (THY) now flies 3 times a day between Belgrade and İstanbul with wide-body aircraft. As you mentioned, a direct line between Belgrade and Ankara was established in December 2021 for the first time in history. This is a great opportunity for our Serbian friends to visit beautiful Cappadocia. In addition, Air Serbia started to fly to İstanbul from Niš and Kraljevo and charter flights started from Niš to Antalya and Alanya this summer. THY could also boost touristic travels by starting direct flights between Serbia and the beautiful resort city Antalya and İzmir. Turkish Airlines has good cooperation with Air Serbia. All flights between our countries are almost 100% full. We hope to break a new record this year regarding the number of tourists from Serbia to Türkiye, by exceeding 300,000 visitors.
---

Some informal consultations to revise the Air Traffic agreement in accordance with the increasing number of tourists have taken place between the relevant Turkish and Serbian institutions

---
On the other hand, some informal consultations to revise the Air Traffic agreement in accordance with the increasing number of tourists have taken place between the relevant Turkish and Serbian institutions.
What is the opinion on the Euro-Atlantic integration of West Balkan countries? What's going on with the Turkish aim to join the EU? Did you give up?
Türkiye strongly supports the Euro-Atlantic integration of Balkan countries. In fact, the integration of all Balkan countries into Euro-Atlantic institutions, without any discrimination, has been one of the main priorities of our Balkan policy. The future of the region, to which Türkiye also belongs, is within the EU. Enlargement is the most influential policy that the EU can exert its transformative power in its wider region, providing a strong incentive for governments in the region to pursue reforms. Keeping a strong membership perspective for all candidate countries is crucial. We expect the EU to be more vocal in defending and performing a credible, fair, and sustainable enlargement policy by recalling the fact that enlargement to all Balkan countries, including Türkiye, is a political, economic, and moral must.
As for our candidacy, we are ready to work on strengthening Türkiye's EU perspective. But the political blockages on almost every aspect of Türkiye-EU relations remain to be the main obstacle to overcome.  However, current geopolitical challenges necessitate having Türkiye on the side of and within the EU. We sincerely believe that this is high time to put Türkiye-EU relations back on track. The backbone of Türkiye-EU relations is our accession process. Therefore, the EU must strengthen Türkiye's accession perspective. We expect the EU to take concrete and meaningful steps to that end.