Having overcome long geographical distance, Korea and Serbia have achieved a lot in our bilateral relations in various fields
We spoke with Korean Ambassador to Serbia, H.E. Hyoung-chan CHOE about economic and bilateral relations between our two countries, battling the coronavirus pandemic and his views about boosting our cooperation. "Last year, we celebrated 30 years of diplomatic relations between Serbia and Korea. The jubilee was not just a symbolic year, but will also serve as a beacon for what direction we need to go in the coming years".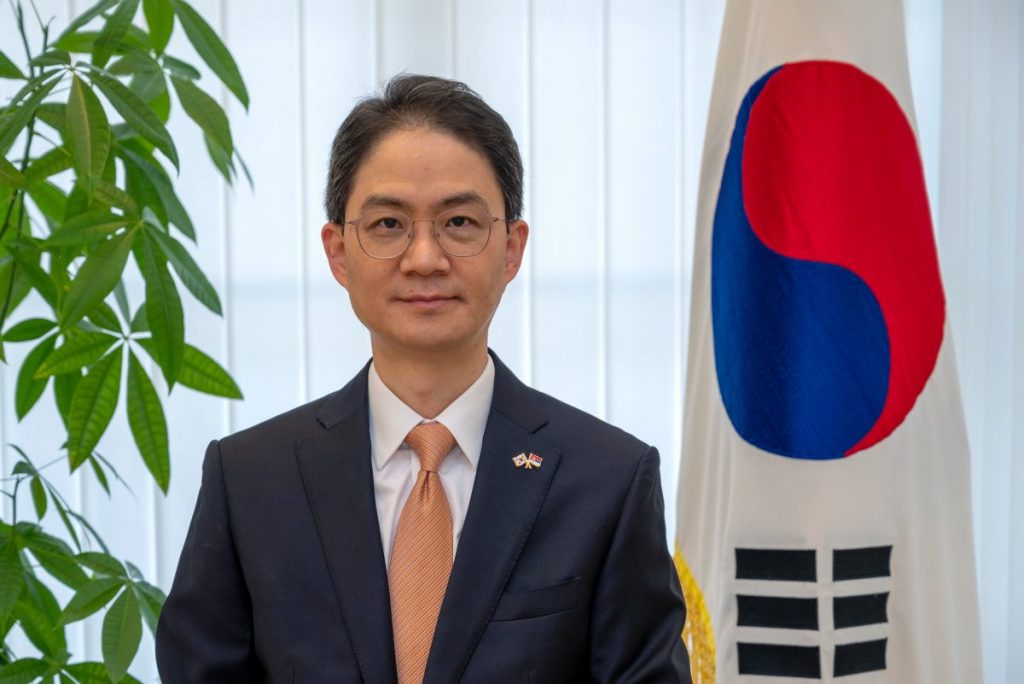 South Korea is often in the news as an example of a country that is successfully battling the coronavirus epidemic. What is the key to this?
Korea was hit early by COVID-19 pandemic with the first case confirmed on January 20. The corona situation in Korea was worst at the end of February with a peak of 909 new cases. But, we succeeded in flattening the curve in late March-early April and for some time, the number of daily new cases quickly went down and was kept low, recording only two new daily cases at its lowest. Since then, we have also experienced sporadic cluster infections cases, but have managed to put the virus under control.
Therefore, Korea is widely recognized and lauded as one of the best cases in effectively tackling COVID-19 pandemic. Central to this has been our three T strategy that consists of robust TESTING to confirm positive cases; rigorous TRACING of their contacts to prevent further spread; and TREATMENT of those infected at the earliest possible stage. With these kinds of active measures together with the great contribution of front-line health workers who spared no efforts to save the lives of the infected, the fatality rate in Korea has been kept relatively low at 1.6-1.7%.
---

"For the past five years, Korea has been actively engaged in development cooperation with Serbia"

---
Through the whole process of implementation of the three T's, the Korean government has worked in close concert with civil society, keeping principles of openness, transparency, and civic participation. It has been fully sharing information on developments in the COVID-19 situation in a prompt and transparent manner because public trust and voluntary civic cooperation is essential to effectively fight against the virus.
What will be the consequences of the epidemic for the Korean economy? How successful has Korea been in fighting the coronavirus?
As noted, the COVID 19 has wreaked severe damage on the global economy. Recently the OECD put out a record that shows the world economy is suffering an average of 4.5 % recession by the pandemic this year. Korea is not an exception in this regard. But, the OECD evaluated Korea's economy as less contracted than other OECD member countries thanks to the prompt and effective reaction of the authorities to contain the spread of the virus and to wide ranging government support to households and businesses. Up to now, the Korean government has injected around 14% of GDP to support particularly the SMEs, unemployed, and low-income households that are suffering the most.
But, it wouldn't be enough to be fully prepared for post COVID-19, because the pandemic is expected to change people's behaviors and perceptions, and ultimately, bring structural changes to economies and societies. These structural changes include rising demand for 'untact' services, a growing call for an environmentally friendly economy, and rapid labor market changes that widen polarization. Against this backdrop, the Korean government recently come up with the so-called 'Korean New Deal,' a package of polices and projects that aims to structurally transform Korea's economy around technology and digitalization while reinforcing social safety-nets and promoting low-carbon green growth. This fundamental reshaping of the economy for the post COVID-19 era will be supported by investments of some 133 billion USD starting now until 2025.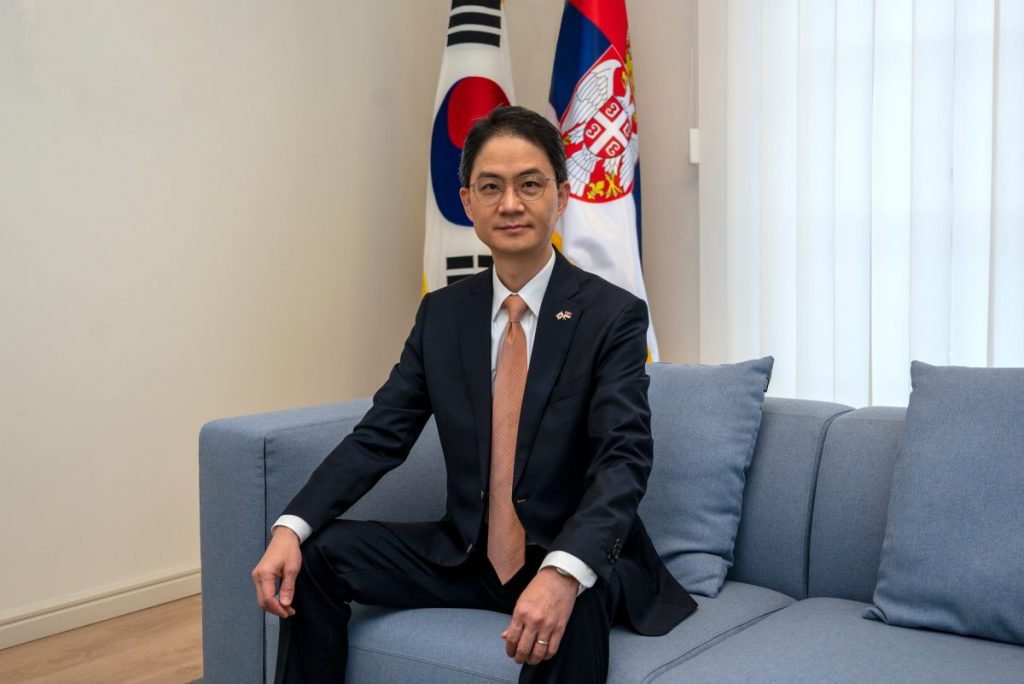 The relations between the countries on the Korean Peninsula have had many ups and downs in recent years. How do you see the further development of the situation in your region?
There have been ups and downs in the negotiation process to bring about complete denuclearization and a permanent peace regime on the Korean peninsula for the past three years. On the occasion of the Winter Olympic Games in February 2018, South and North Korea had high level contacts, which further made possible subsequent summit meetings between South and North Korea as well as the United States and North Korea. The engagement with North Korea, however, has been stalled in the past year. The deep distrust that has separated all sides for decades could be the biggest obstacle that we have to overcome.
Deeply conscious of the importance of maintaining peace and stability on the Korean Peninsula, the Korean government has been consistent in seeking inter-Korean cooperation and reconciliation, while fully implementing the Security Council resolutions. President Moon recently emphasized the necessity of inter-Korean cooperation in the field of epidemic prevention and control, healthcare and medical services in this new security environment caused by the pandemic.
North Korea has not been responsive so far, but my government remains steadfast in our efforts to advance inter-Korean cooperation and dialogue, which could build trust and find agreed paths to the shared goals as declared in the summits.
---

"The KSP project with Serbia began in 2018 and it was focused on digitalization and e-Government policy which are one of the primary goals of the Serbian government"

---
Last year marked the 30th anniversary of the establishment of diplomatic relations between the Republic of Korea and Serbia. How significant is this jubilee and what does it mean in terms of our relationship?
Last year was special for us because we celebrated the 30th anniversary of diplomatic relations by exchanging most frequent high level visits including the Foreign Minister and the Speaker of the National Assembly, recording the highest level of economic cooperation, and holding numerous dynamic cultural events.
30 years is rather short a period of time especially from the point of view of Serbia, which keeps many more years of deep diplomatic relations with countries in this region. Having overcome long geographical distance, Korea and Serbia have achieved a lot in our bilateral relations in various fields. Our steady upward trend in development based on mutual respect and friendship over the past 30 years laid a strong foundation for further bilateral development of another 30 years and beyond.
The cooperation between Serbia and the Republic of Korea is on an upward trajectory in all segments. What do you think of the current economic and overall bilateral cooperation between the two countries?
The overall bilateral relations between Korea and Serbia couldn't be better. As I mentioned earlier, we are enjoying steadily increasing economic cooperation. On top of that, development cooperation and humanitarian assistance are also on the rise. For the past five years, Korea has been actively engaged in development cooperation with Serbia. Starting with the donation of medical equipment to the Ministry of Health in 2016, we have expanded the areas of cooperation to ICT, broadcasting, and health care sectors. This year, our cooperation will help expand Serbia's criminal investigation capacity by providing digital forensic equipment.
Our humanitarian cooperation includes migration relief assistance fund that the Serbian government needed to deal with the influx of migrants back in 2015. Furthermore, the Korean government has extended humanitarian assistance to Serbia, donating medical equipment for the fight against the COVID-19 pandemic, such as latex gloves, RNA extraction machines and test kits, which are on the way to be handed over to frontline health workers.
Over the years, an increasing number of Korean companies have come to Serbia or shown interest in investing here. How can we improve and increase mutual trade?
Since 2011, when the Yura Corporation first came to Serbia, five more Korean companies made entry to this country, some of which are already operating and others having prepared for their businesses. Most recently, Kyungshin Cable, a company manufacturing motor vehicle parts, joined here for their new business even under this difficult situation caused by the pandemic. Korea's investment into Serbia has been expanding not only in volume but also in scope. I strongly believe that as far as Serbia remains one of the favorable destinations of direct investment, more Korean companies will continue to look for opportunities of investment in Serbia, which will generate jobs for the Serbian people and help boost Serbia's sustainable socioeconomic development capacity.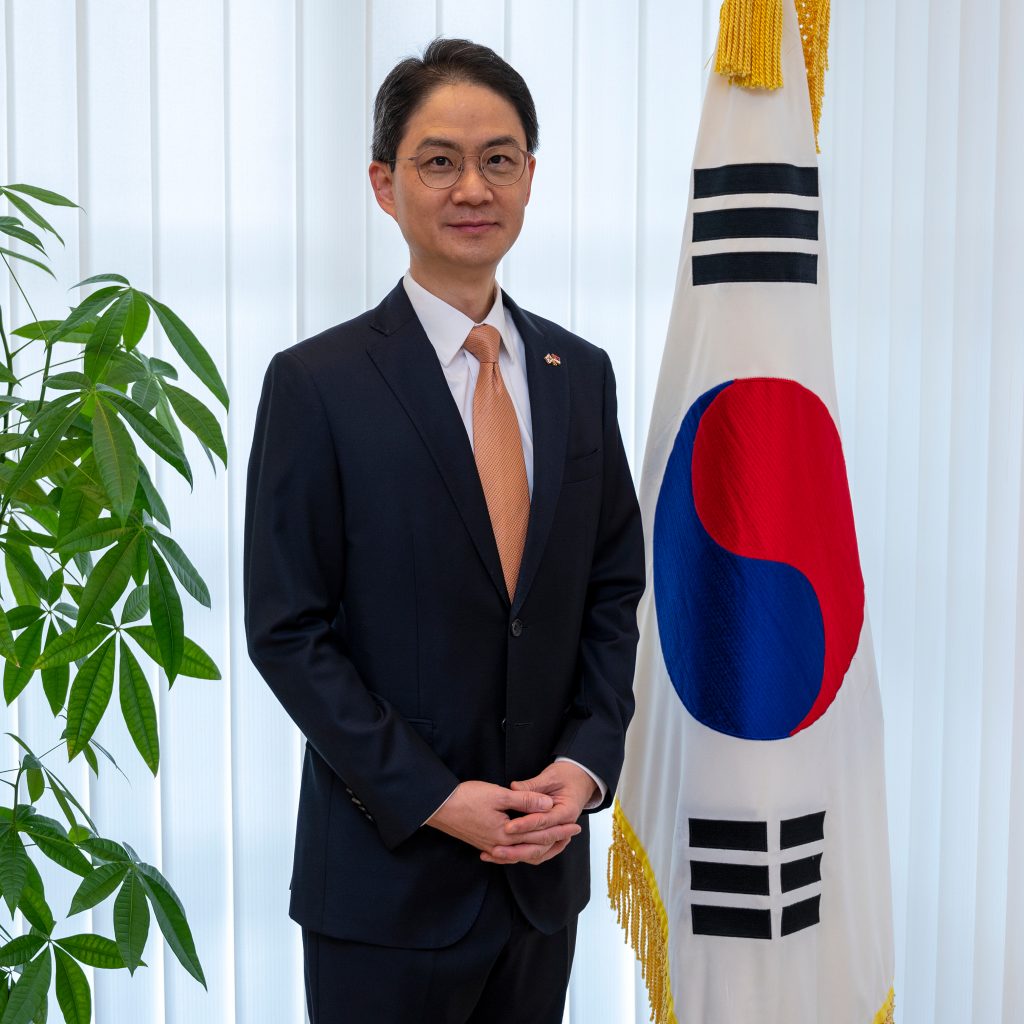 With regard to the trade, two-way trade volume between the two countries stood at close to $400 million in 2019, and for the first time, the volume of export from Serbia to Korea exceeded that from Korea to Serbia. It is interesting to see that there is an ever-increasing demand from Korea for agricultural products of Serbia. I think there is more room to increase the volume in both ways.
Korea is said to be successfully graduated from its previous developing country status and joins the world leading economies. Korea is also said to have launched programs sharing this development experience with many other developing countries. Can you tell us about your development sharing experience in Serbia?
Korea was one of the poorest countries in the world after the Korean War. However, through international aid and its own efforts to build a sustainable foundation for growth, it has achieved remarkable socioeconomic development. Korea has transformed from a recipient country of official development assistance to one of the significant donor countries and launched the Knowledge Sharing Program (or KSP) in 2004 as we believed that our development experiences with trials and errors contain some practical solutions for developing countries.
The KSP project with Serbia began in 2018 and it was focused on digitalization and e-Government policy which are one of the primary goals of the Serbian government.  We are very much satisfied with the whole procedure and outcome of the projects comprising a series of seminars, training, and policy recommendations. I hope the KSP projects will continue with Serbia in the years to come in more diverse areas of mutual concern.
Unique and interesting
After living for two years in Serbia, what are your impressions of Belgrade and our country?
As a matter of fact, it is my first posting in Europe in my 30 years of diplomatic career during which I've been posted overseas to Asia, North America, and the Middle East. Therefore, everything I faced in Serbia was unique and interesting. I was also so pleased to be greeted with a big smile and warm welcome by Serbian people wherever I visited. Last year, we celebrated 30 years of diplomatic relations between Serbia and Korea by holding quite a few cultural events including traditional dance and music performances with a large crowd of Serbian people. My wife and I also enjoyed many excellent Serbian concerts and performances at the National Theater, Kolarac and other concert halls. I miss them a lot and hope that we will be able to get back to normal as soon as possible.