Albania and Serbia have been "unpleasant" neighbours to each other for decades, but in the last few years, they have realized that they are actually very close. Initiatives like the so-called Mini Schengen have contributed to better understanding, while the aspirations to become an EU member drew the two countries closer. Because of the pandemic, Serbs discovered the Albanian Riviera, which became a summer hit in 2020, and will be so in 2021 too. We spoke about these and other topics with H.E. Ilir Boçka, the Ambassador of Albania to Serbia.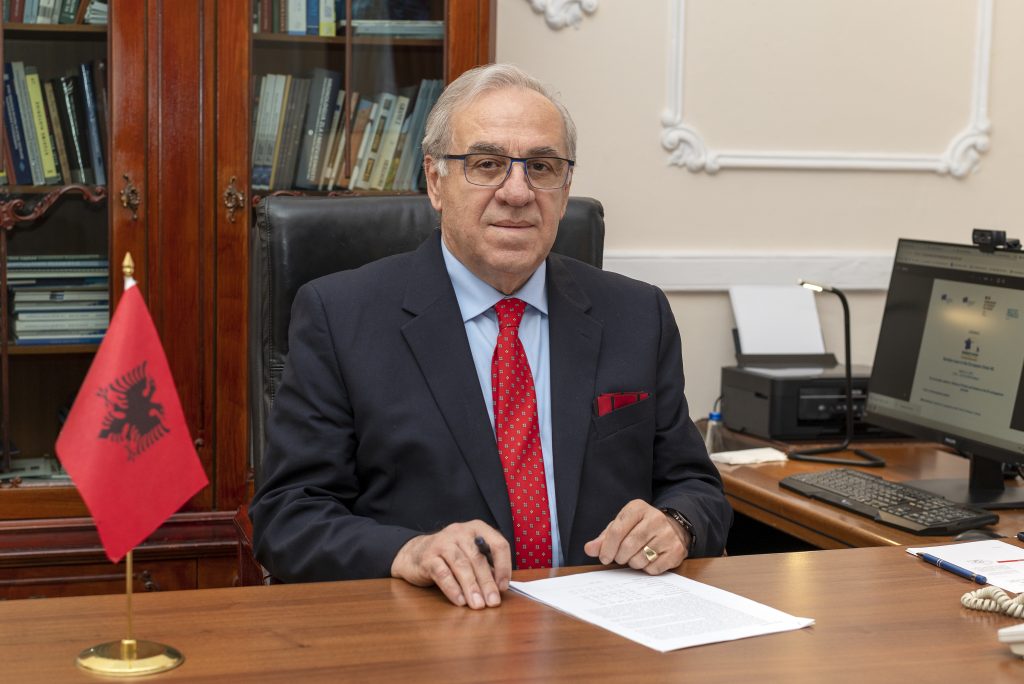 After almost 100 years of tension, Serbia and Albania are entering a new period of good relations. Despite some ongoing disagreements, there are huge breakthroughs, like the Mini Schengen Area. How would you rate the current relations between Serbia and Albania? 
I agree with your definition of 100 years of sometimes turbulent relations, but in recent years, there have been breakthroughs and positive changes in the relations between the two countries. Also, there is a tendency to move forward. If I had to define them, I would say that we are moving towards normal standards of European relations between two countries. Our relations are like a construction site – they are a "work in progress". Although we are making steps forward every day, we also sometimes come across problems. However, the important thing is that both our countries and their political leaders have understood that it's time to go forward and to build up the relations. This is a positive trend. Our countries have concluded a multitude of agreements. Now, these agreements need to materialize every step of the way. This is the job that we are doing at the moment, namely, we are nurturing bilateral relations and good cooperation. Furthermore, we are also engaged in regional initiatives.
Our two countries are active in many different aspects, over 77 of them. There is Regional Youth Cooperation Office (RYCO) which is an important tool in implementing various projects. Then we have a brand new initiative called Mini-Schengen, which involves Albania, Serbia and North Macedonia as the most active partners that have been working on it to move it forward. The initiative is also open to the other three Western Balkan countries (Kosovo, Montenegro and Bosnia and Herzegovina) which have been somewhat sceptical about it until now. We have invited them to fully join the initiative and have been talking with them so they can have a full picture because this idea has been inclusive since the very beginning.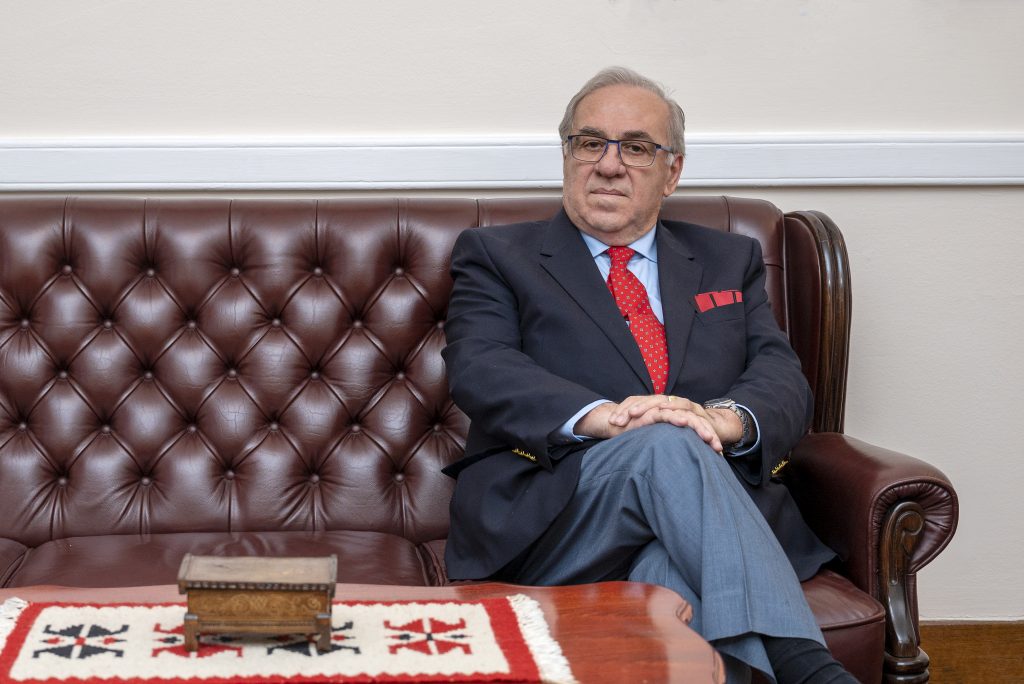 What are the greatest benefits of Mini Schengen?
 In this part of the world, we want to create the same conditions like in the EU area, facilitate freedom of movement of people, ideas, capital and services at the same time. We have been regularly working with Serbia on this. The last thing that we did was in January this year, namely, we have enabled our citizens to enter each other's countries only with a valid ID card, just like everywhere in the EU. Also, this is a new thing in our relations with the Republic of Serbia. We have created a big economic area with fewer borders, have better communication, and are open to ideas and movement of goods and services. That's what this is all about. We also want to demonstrate to our partners in the European Union that we are capable of performing in such a climate and providing such services. The benefits are clear. Let's take, for example, roaming charges which will be reduced in both of our countries. There are many other possibilities like the cooperation that we had during the first phase of the pandemic. I hope that the other partners, Kosovo, Montenegro or Bosnia and Herzegovina, will have a better understanding of our initiatives in due time. We are working on making this more inclusive.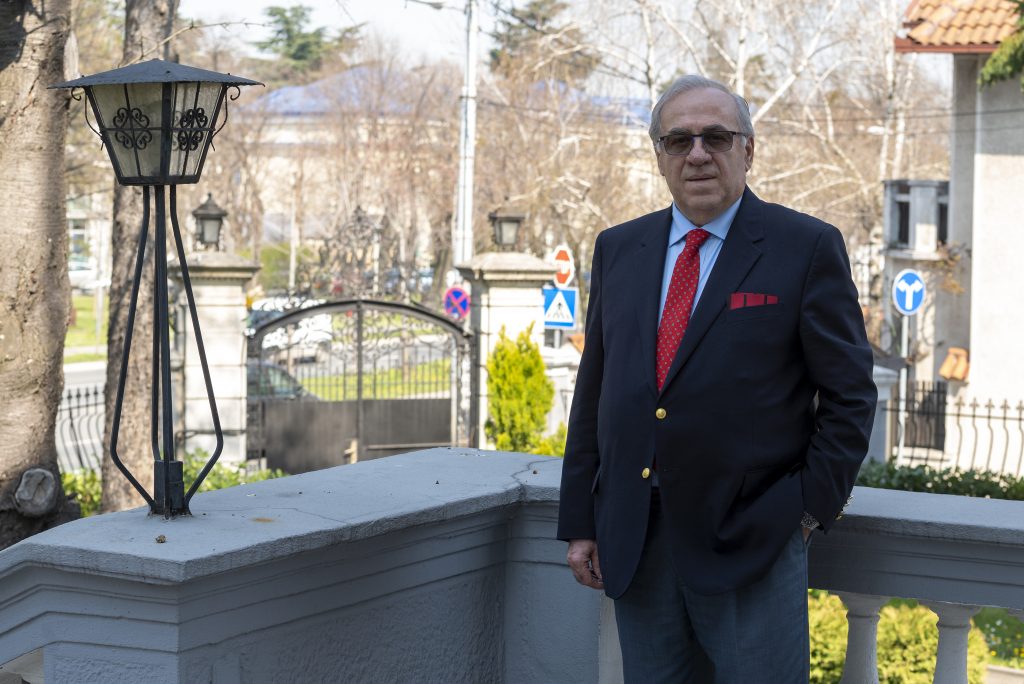 Is the mutual trade following in the footsteps of improved political relations? What more can we do in the economy?
 I would say it is intense. The movement of goods and people has been facilitated and the trucks will not have to wait at the borders as long as they are waiting now. More Serbian goods are coming to Albania. On the other hand, last year, more Albanian agricultural products were exported to Serbia, meaning fresh fruits and vegetables which are quite popular in Serbia. Our succulent tomatoes or cucumber are seen in green markets everywhere in Serbia and most of them come from South Albania. Plus, I have to mention our oranges and orange honey, also grown and made in the south of the country, which have great export potential.
---

In this part of the world, we want to create the same conditions for all countries, facilitate freedom of movement of people, ideas, capital and services at the same time

---
Serbian agricultural produce is also quite well-known in Albania. There are over 40 Serbian companies that have strong cooperation and business partners in the Albanian market and this number is growing. In the future, we should maybe make more direct investments in our respective countries, because the cooperation between the two countries is still based on trade for the most part, but not on production. This will be something that we should think about in the future. We have very good cooperation with our Chamber of Commerce that is doing a really good job and are leading in this field of commerce.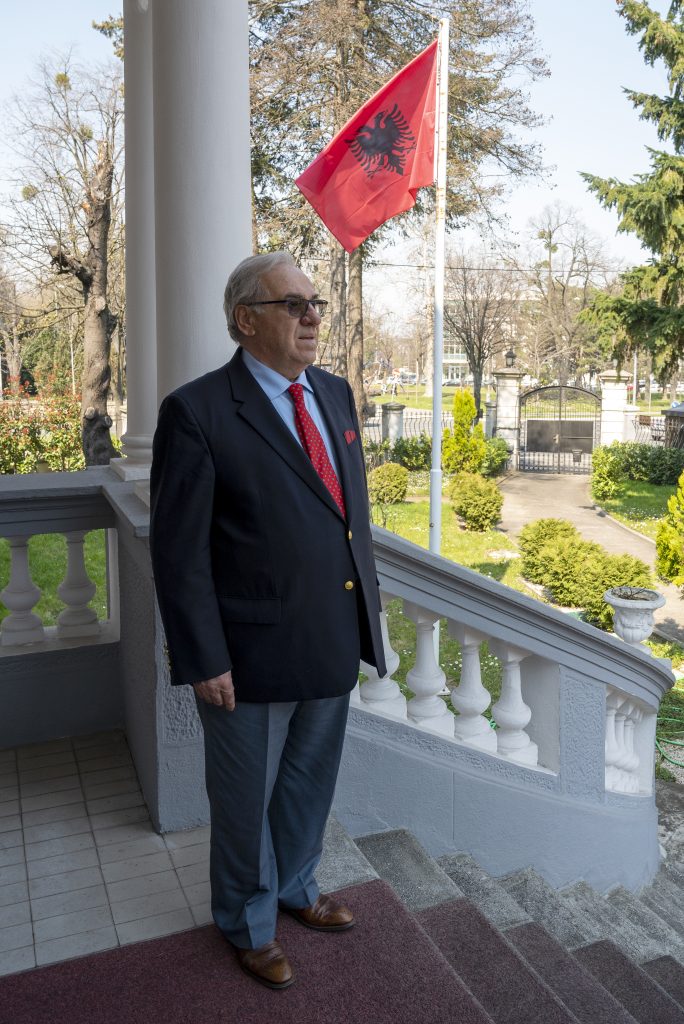 Serbs have discovered the natural beauty of the Albanian Riviera. I have personally been there three times. Next year promises to be even better, tourism-wise. Can we boost mutual understanding through tourism?
 Last month, I realized that many Serbian citizens have been travelling to the Albanian coastline during the pandemic lockdown without any problems. When they got there, they discovered beautiful villages, very friendly people and excellent food. Tourism is a success story in relations between our two countries. During the pandemic and overall isolation, travelling between Albania and Serbia never stopped and that was what connected the two countries. Also, both countries don't require a negative PCR test to enter either country. This was maybe the reason why a big group of Serbian tourists went to Albania last autumn, over 35,000 of them. The best thing from this example is that they have all had a great time in Albania and they conveyed their experiences on the media and social networks.
---

I think that Albania is going to be one of the favourite tourist destinations for Serbs in 2021.

---
Speaking in concrete terms, tourists coming from Serbia make up some 2% of the total visits. Still, I think that Albania is going to be one of the favourite tourist destinations for Serbs in 2021. When the usual Serbian tourist goes to Albania this summer or an Albanian comes to Belgrade, I am confident that their experiences will always be positive. I am an advocate of encouraging people to come to our respective countries since they form the bridges between us.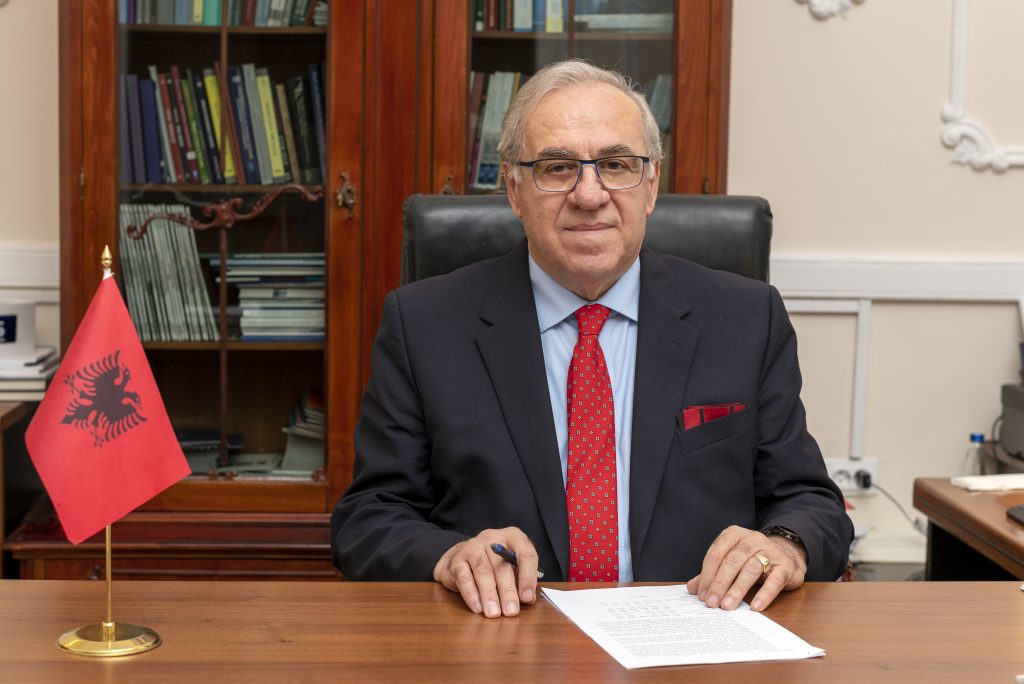 We are two of the closest nations in the Balkans, but the people seem to overlook that fact. This is especially true of the Orthodox Albanians who are close to the Orthodox Serbs and the Muslim Albanians to the Serbian citizens of the Muslim faith. Also, we should mention national minorities in this context. Can we use these facts to build bridges between our two nations instead of focusing on the past wounds?
 You are right. We have similarities. I think that is a beautiful thing. For instance, Dositej Obradović visited Albania in his younger years, during his journey to Greece. He travelled through Albania and wrote beautiful things about the Albanians. Our libraries stock books written by Ivo Andrić, David Albahari, Filip David and other Serbian writers. In Serbia, you can find books written by Ismail Kadare or Fatos Kongoli and other Albanian writers. Although this is not sufficient, we should build on it. Art, dance, music, sport – these are all segments that we can build our relations on. I agree with you that we should demonstrate our values in, for instance, the existence of Orthodox tradition in Albania. We are proud of that and we have shown that in practice – there are many beautiful Orthodox churches in the eastern and southern part of Albania. These are the treasures of our tradition, and we should make them known to a wider public.
On the other hand, we should also be proud of the fact that the Albanians have a very high degree of religious tolerance. Talking to an ordinary Albanian, you wouldn't be able to tell if they are a Muslim, Catholic or Orthodox. That is not that important in our life. It's a personal thing and has nothing to do with the relations between people of different faiths. We are very proud of tolerance of each other's religions and this is especially important for us. We have the same good relations with the Catholic Italians and Orthodox Serbs. We don't make a difference.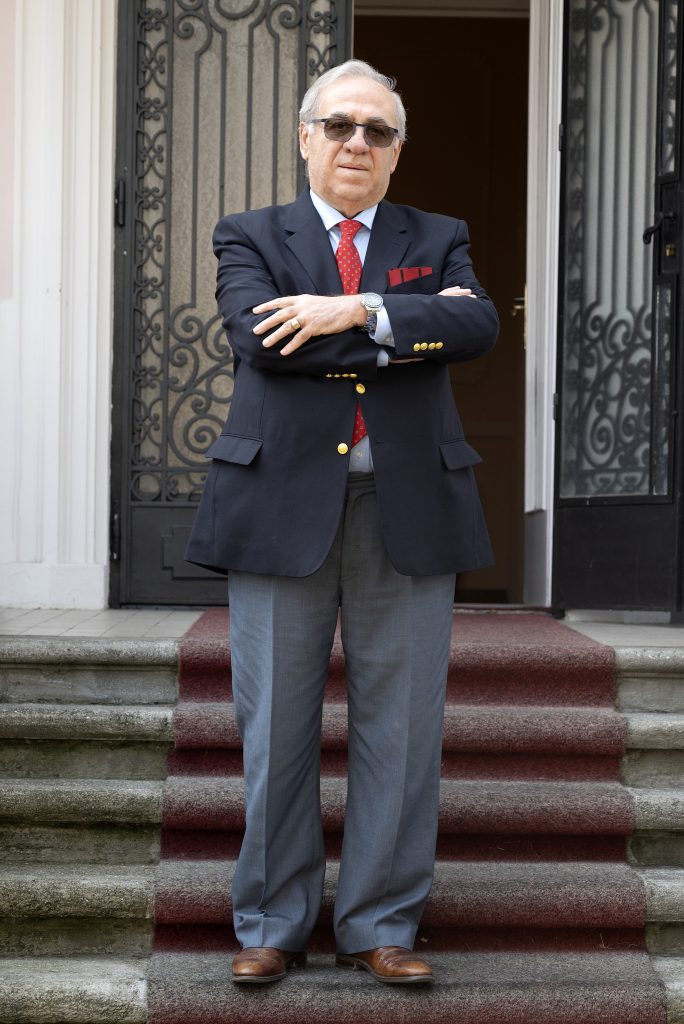 What can we do in culture to bring our nations closer? Maybe we should organize festivals (film, music) together? 
 We can have all sorts of festivals, not only film but also classical, rock or pop music festivals. We can mix and match because culture is the best link between people. Also, I think that we need more positive advertising.