Both Serbia and Norway have expertise in many fields and there is plenty of untapped resources
As Serbia continues on its European path and undertakes necessary reforms, I am confident that Norwegian investors will increasingly look to Serbia. And I can assure you that together with my excellent colleagues at the Norwegian Embassy, I will do the best I can to attract and direct Norwegian investment interests to Serbia.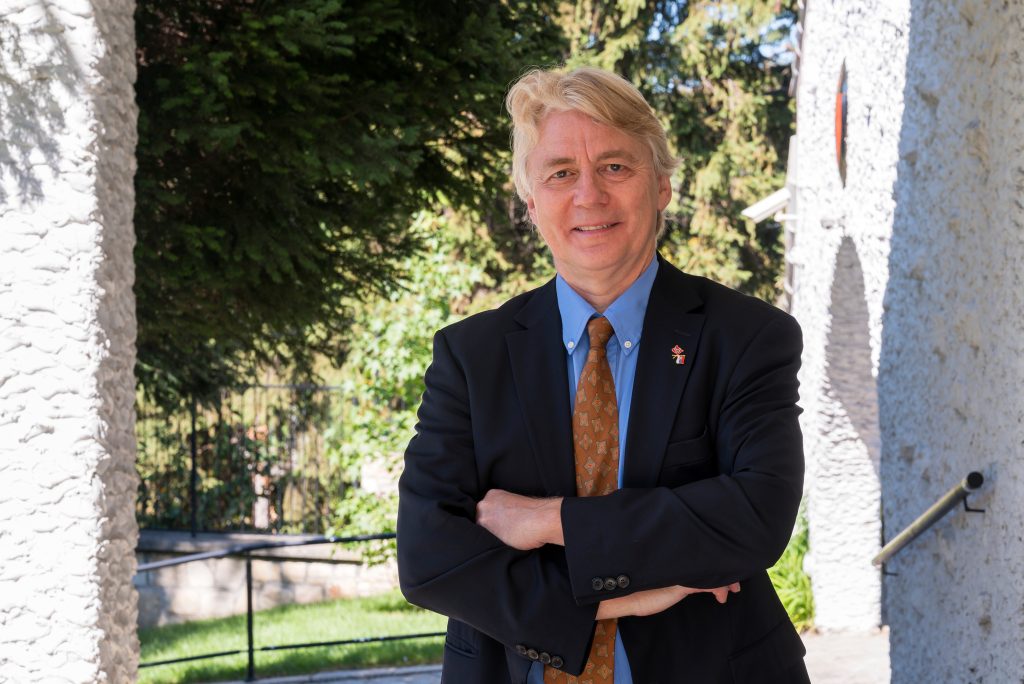 Bilateral relations between the two countries are very good and are making continuous progress. Where do you see the potential for boosting the economic cooperation?
 Friendship between the Norwegian and Serbian people is solid and deeply rooted, and Norway has been a predictable partner in improving governance structures as well as socio-economic progress within the Serbian society. Since 2000 we have allocated significant funds to Serbia for this purpose, and I am happy to say that important results have been achieved.
Commercial relations are also significant, but here we have an untapped potential. We signed a free trade agreement in December 2009, and since then we have seen traded goods worth 400 million euros. Important to notice, the bilateral trade is consistently increasing year by year. Last year alone we saw trade reaching a level close to 80 million euros, after having been growing on average 20 percent annually through the last five years.
That said, the potential is much wider. Currently the Norwegian Sovereign Wealth Fund, the so-called Oil Fund, has no investments in Serbia. If you look at the three neighboring countries in the north who have joined the EU, that is Croatia, Hungary and Bulgaria, the Fund holds investments of about 280 million euros.
How do you assess the development of innovative technologies in Serbia and is there room for our two countries cooperating in that respect too?
 Innovation and entrepreneurship are areas we are currently looking more closely into. Contribution to innovation and increased productivity within the SME-segment of the Serbian economy will be on my agenda for the years to come, and I hope to see an expansion of our relations with Serbian partners in this respect.
 In Norway there is a broad understanding that we cannot live on oil and gas forever. Therefore there is a political cross-cutting agreement that we have to look into new technological areas, new production methods and new business models, which over time can inject additional growth impulses in our economies and become the main economic driver.
 I personally believe that the task of creating a culture of business innovation is almost an existential undertaking. A professionalized culture of innovation can renew any economy. It can make it more robust and more competitive. It can transform the perception of a country from being behind the curve to become part of the cutting edge. It can diversify the mix of the economic set-ups and improve the cycle of value creation, thus making the economy far less vulnerable. And not at least, it can unite a whole nation and bridge political differences.
But this does not come easy. We need both national strategies, ideas, courage as well as a broader international framework well suited for this kind of endeavor. And the center of all this stands the human capital. Without taking effective use of the human capital available to us we are getting nowhere.
So far we are supporting a number of projects in this area. But we hope to reach out more extensively in this country. We are just in the process of looking into to financial partners such as the EBRD and the Western Balkan Investment Framework, as well as conducting open calls for interesting business-innovation projects to be supported.
An additional reason why we also would like to support young entrepreneurs in this country is to counteract the brain drain factor, by giving young energetic, highly professional people hope and opportunities. Why should they pursue dreams and future in other European countries if they are provided with opportunities and good wages in Serbia through innovative work?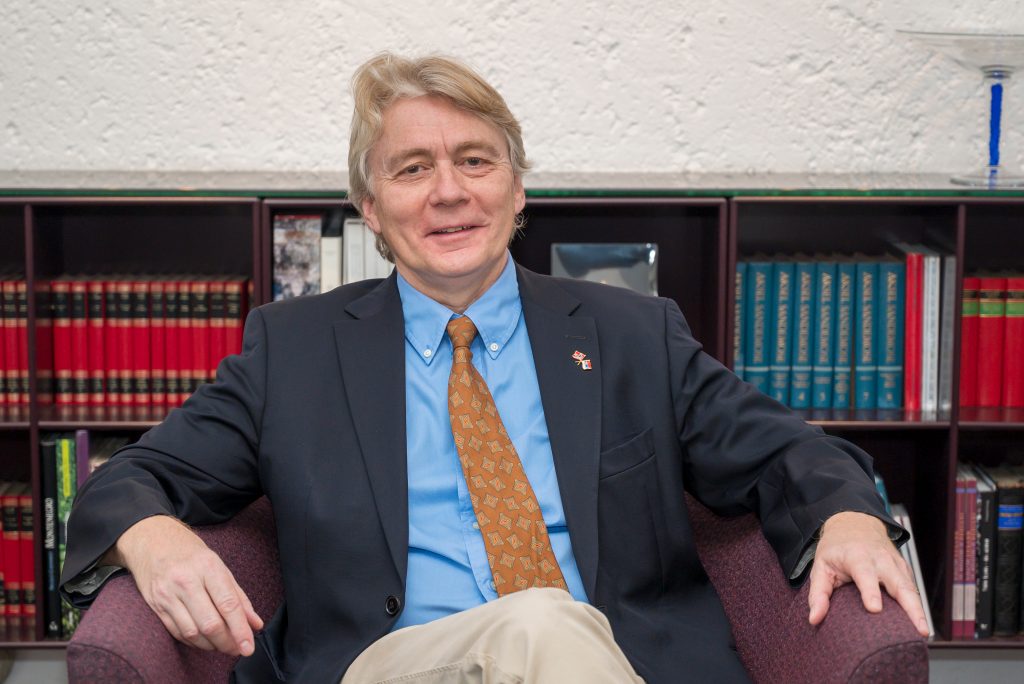 Norway has been helping the development of the Western Balkans as a whole. Where do you see Serbia in relation to the region?
I see Serbia as an important and influential player in this region with a huge potential to foster and enhance cooperation between the countries involved. In order to succeed, one must be prepared for what it takes to find viable compromises and common solutions to cross-border challenges. But by doing so, regional cross-border cooperation is the most effective trust-building exercise we have, and can serve as an effective means to improve quality of life for those involved through increased economic cooperation and various people-to-people contacts. In particular where lack of sustainable stability is prevalent, cross-border regional cooperation initiatives are key. On this background, I am looking with interest at any further development of president Vucic's so-called Mini-Schengen model and the prospects for its implementation.
---

I personally believe that the task of creating a culture of business innovation is almost an existential undertaking

---
Air quality in Serbia is one of the projects funded by the Norwegian Embassy. How can companies contribute and what does this project mean for ordinary citizens?
Environmental projects with an emphasis on improvements of the air quality is one area we are looking into these days. If we are to become successful and achieve tangible results, we have to team up with others and develop framework cooperation with other donors, international organizations and competent Serbian partners. This area has become one of the priorities within our development aid portfolio.
In the meantime, we are happy to see good results coming out of our air quality project implemented by the Cleaner Production Centre of the Faculty of Technology and Metallurgy. This project is dealing with implementation of EU Regulation on Volatile Organic Compounds, as part of the EU Industrial Emissions Directive. The project includes establishment of register of businesses that are obliged to report (operators), updating legal framework, developing methodology and training inspectors and operators. By implementing the Industrial Emissions Directive, the EU sets standards to which all industrial installations have to comply with.
If the emissions are above the allowed thresholds, the enterprise in question will need to prepare and implement plans for emissions reduction, and inspectors are to enforce this compliance. This will hopefully lead to reduction of industrial emissions and a cleaner environment. So far, we have seen a good progress and the necessary change in behaviour from partners involved. In addition, this project fully demonstrates the complementary, strategic partnership Norway has with the EU in supporting Serbia within key areas of societal development.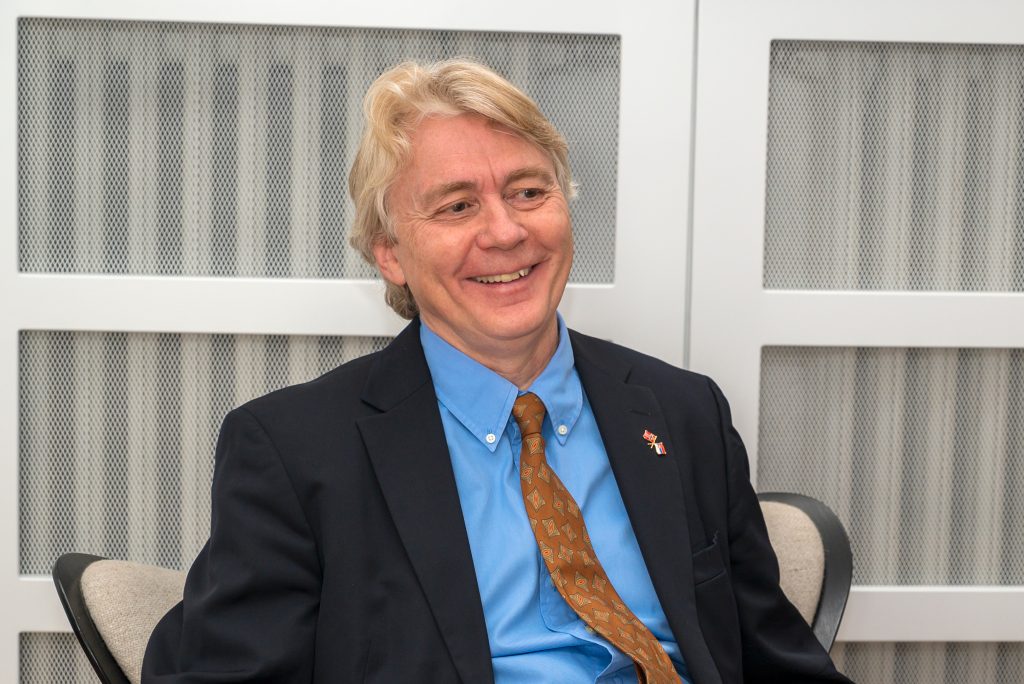 You also support the development of local administrations. What do you think about the development of certain regions of Serbia?
Important question. We have absolutely no lost sight of local communities in Serbia or in North Macedonia and Montenegro for that matter. Through cooperation with UNOPS Norway supports several less developed parts in these countries. We have a strong tradition in Norway to sustain and support rural areas and local communities across our long-stretched country. We believe that this model for support has also something to offer other countries as well. Viable and economically sound  communities on the local level are important to both socio-economic and national cohesion, and serve as a moderating factor on domestic migration to the urban centers and big cities.
I am happy to inform you that we are running programs for local communities in these three countries with a particular focus on job-creation, education and improved health services. Additionally, we are also looking into to how we can support vulnerable groups in the best possible way.
---

I see Serbia as an important and influential player in this region with a huge potential to foster and enhance cooperation between the countries involved

---
In late 2019, the Norwegian Embassy in Serbia and BTD provided support with protecting whistleblowers. How important is this topic in connection to the rule of law?
To answer short and concise: very important as we see it in my country. The rule of law makes every one of us subject to the letter and intention of the law, including lawmakers, policemen, judges, businessmen, politicians and regular citizens. A framework for economic rationality based on inclusion, transparency, independent and developed institution as well as trust can more easily sustain high economic growth over time. So fighting corruption is just as much about creating a foundation for economic growth and socio-economic development, as about rooting out bad practice or destructive moral. This is why fighting corruption stands high on Norway's international agenda.
Whistleblowing and freedom of speech are in this context highly important means in exposing corruption and trigger adequate actions from relevant authorities.
There are several projects that Norway supports in Serbia, with the aim to curb corruption and to strengthen the practice of rule of law. Many of these are in cooperation with Balkan Trust for Democracy (BTD). One example is our collaboration with the Association of Public Prosecutors and Deputy Public Prosecutors of Serbia. The aim is to improve the framework of the criminal justice system in order to respond more timely and effectively to corruption charges. Our project with Whistle-blower Resource Center on the other hand is geared more specifically towards the Whistle-blowers institute and aimed to ensure that whistle-blowers' complaints are handled properly and that official investigations are conducted in a timely and professional manner.
I am proud to say that Norway ranks among the least corrupt countries in the world. Our businesses are conducted with a high level of transparency and accountability. The same goes for our public administration.  I believe and hope that our experience from this part of governance and rule of law will continue to have relevance for our Serbian partners also in the future.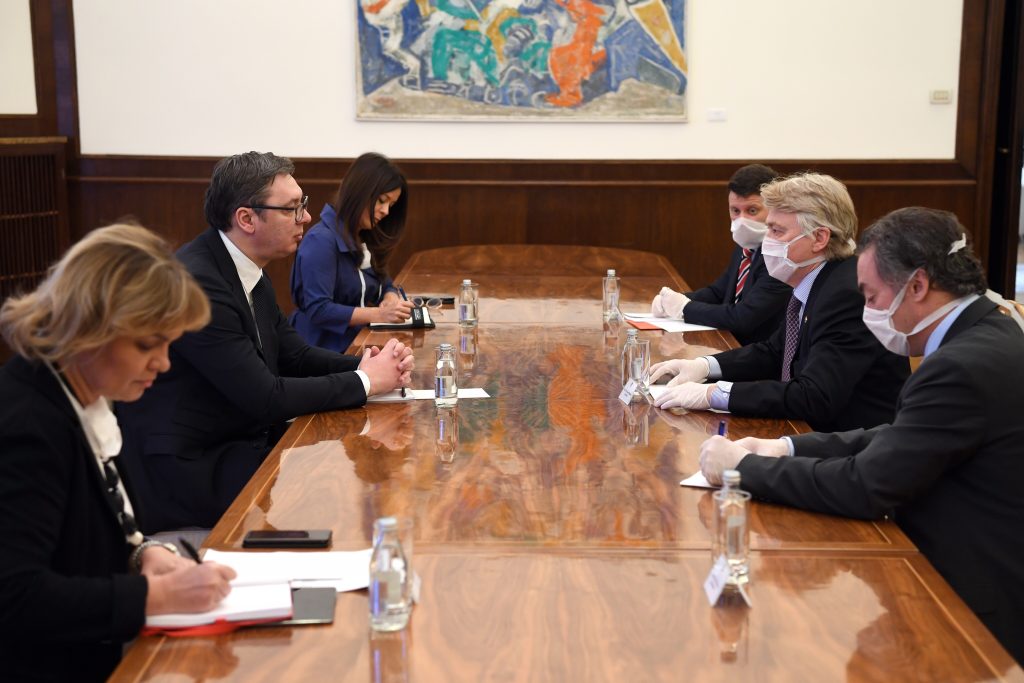 What are the keys to social and political development on the path to the EU membership?
I truly believe that the values and principle guiding the societal development of the Nordic region, such as independent institutions, inclusive parliamentary procedures, media freedom, anti-corruption, equality, innovation and environmental protection, are key to any political ambition of societal development. Its opposites can easily bring a society into stagnation or prompt setbacks.  This construct has managed to deliver confidence, trust and a basic perception among the citizens that "the authority cares and stands up for me".  These has been the very fundamentals in keeping the Nordic social cohesion intact, and for us to move on collectively. On this background, I am happy to see that there is a declared political will among WB countries to align themselves with these values and principles in their dialogue with the EU.
---
Impressions of Belgrade
You came to Serbia almost a year ago. What are your impressions of Belgrade and Serbia?
Belgrade is a vibrant metropole with many attractions. My wife and I really enjoy our Belgradian life with restaurants and the cultural scene taking center stage when I have some free time. Being a music fanatic, I have to commend this city in particular for your excellent Concert Hall Kolarac and its outstanding programs, as well the Belgrade Jazz Festival presenting leading jazz musicians of today. Additionally, we really enjoy the Serbian people with all its friendliness, passion and color. We have so far made a lot of friends in this country. Unfortunately, this heinous pandemic is currently limiting both culture activity and social engagement, so I am looking forward to the day when we, at least, can approach the good old normal.
---