Once the pandemic subsides, we are ready to expand our cooperation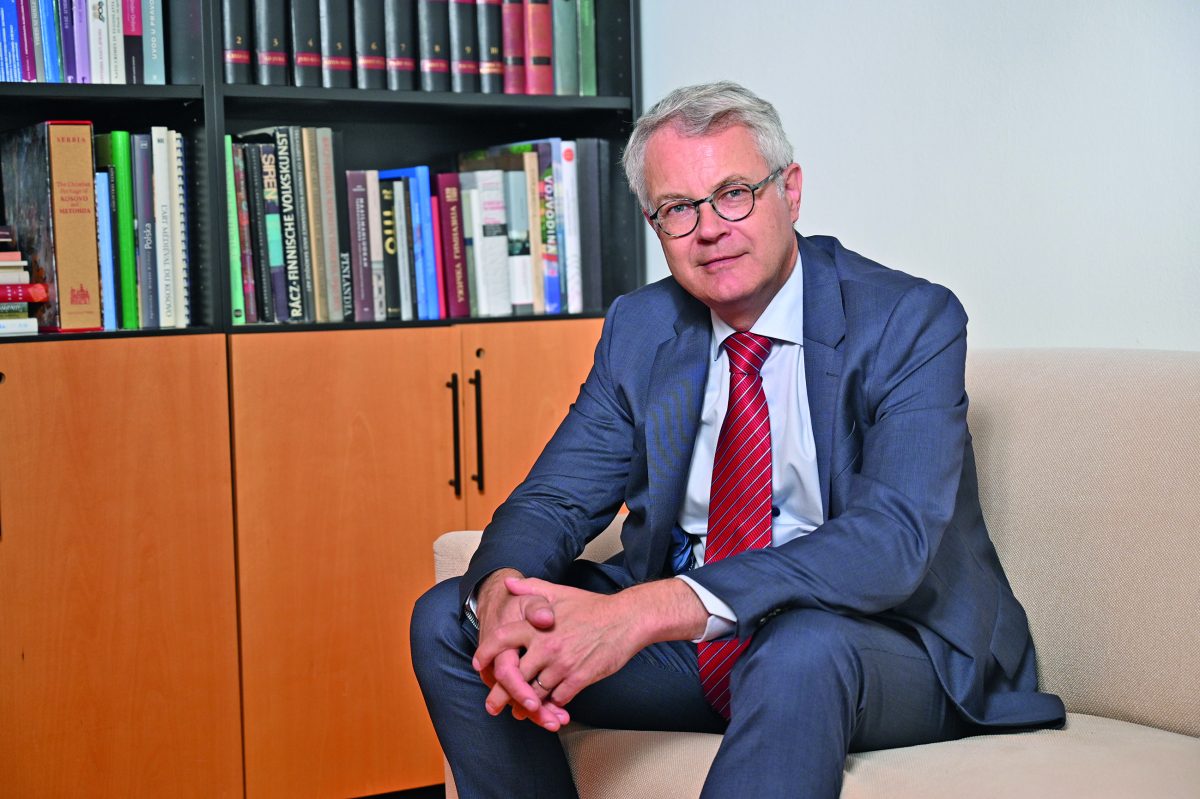 We took the opportunity to talk to H.E. Kimmo Lähdevirta, Ambassador of Finland, about the culture, economy, infrastructure and tourism, the possibility of learning from Finnish experiences, as the Estonians and Hungarians did, and of course, the Finnish pop and rock music and Nordic skiing.
How would you assess the relations between Serbia and Finland, both military non-aligned countries, considering that we have had only slight misunderstandings, apart from the Kosovo issue, throughout history?
The relationship between our countries is traditionally very good indeed and continues to be so. There are no unresolved issues between our two countries. We also have, for example, very good cooperation with the Serbian embassy in Helsinki. Our main priority here in Belgrade is to support Serbia on its EU path because we are a strong advocate of EU enlargement. We see it as natural that Western Balkans countries join the Union. This can only happen when membership criteria are met. Also, candidate countries must show strong political commitment, and act upon it. But as you mentioned earlier, just like Serbia, Finland remains a militarily non-aligned country, thus being one of the few countries in the EU in this position. As an EU member country and a close partner of NATO, politically-speaking, we are not neutral anymore, but part of the West. We do hope to develop the relations further when the situation with COVID stabilizes. For example, high-level visits would be something that would be good to have again, and of course, business travel and contacts between citizens as the situation allows.
Serbia wants to join the EU but to remain neutral military-wise, as well as be democratic and wealthy. Finland did not have it easy throughout history. You lived next to a superpower that was the USSR and now Russia. This requires a certain amount of wisdom, a calm attitude and equilibristic capabilities. We think we need them here too. What advice can Finland give us?
Indeed, during the Cold War, Finland sort of had to keep its calm. But today, the EU offers us a strong backbone. I would say that being part of the EU has made us freer than ever before because we can travel and work and get deliveries from abroad easier than before. At the same time, European integration contributes to Finland's security too as we know that we would not be left to defend for ourselves if a crisis would arise. So there are clear benefits of EU membership. I also think that regional cooperation is something that should not be overlooked. Serbia, as well as the other Western Balkan countries, could perhaps benefit from the Nordic model of economic integration. Good Nordic cooperation has been reflected already, in the setting up of the Nordic Council in 1952, which means that the Nordic countries had free movement of workforce even before the EU was created. Nordic cooperation means that our common voice is stronger on the international scene, while exchanging ideas stimulates sustainable solutions as does sharing best practices. Even though Nordic companies are often direct competitors, we believe fair competition brings benefits in the long run. So, I think the Western Balkan countries could follow the example and apply the experiences, while negotiating the EU entry. It's not always easy and Western Balkan countries need to show readiness to resolve the deeply rooted social and political problems in their countries and between them. I really do think that Western orientation is a natural course of action and basic choice for Serbs, also because Serbia is part of Europe and Serbia has already had very close and regularly maintained ties with its European neighbours.
---

"History cannot be changed, so the focus must be on the future and learning from our mistakes"

---
Is the mutual trade following in the footsteps of good political relations? What more can we do in the segment of the economy?
I think the current trend in mutual trading is positive and has maintained momentum even during the COVID pandemic. Of course, there are a lot of untapped potentials which is why I think that we just need to keep on advertising the potential of mutual companies in both countries and establish people-to-people and business-to-business contacts. Finland has also made important investments in Serbia. The biggest investment from Finland, looking at the number of newly created jobs, is the one made by the PKC Group in Smederevo. Also, lately there has been more interest towards, for example, investments in renewable energy. Money-wise, the biggest Finnish investment is by a company called Taaleri Energia, which is one of the major investors in the largest wind farm in the region, Čibuk 1, with 100 million euros or 1/3 of the total investment. Large investments in coming years are needed for the green transition of the service economy. Consequently, I would like to see more cooperation in this area. This is actually something that I would like to highlight because we will be sharing some of Nordic experiences regarding the circular economy this autumn in Belgrade, but also in Niš, Kragujevac and Novi Sad, together with the other Nordic embassies. I'm also glad to say that we got a new staff member, a trade counsellor who is focusing on trade promotion in the whole Balkan region. Therefore, all prerequisites for more investments and more trade between our countries have been met.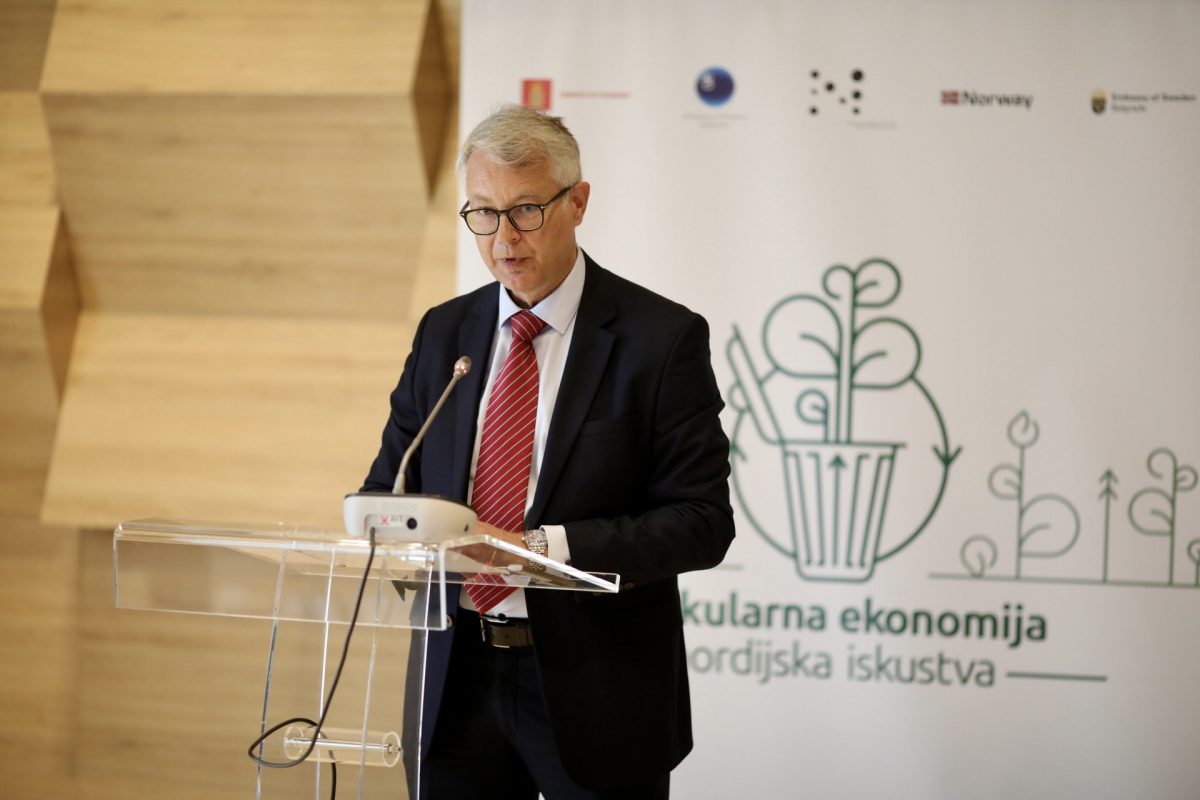 Finland has taught the world a lesson in tolerance 100 years ago when you recognised two official languages, Finnish and Swedish, and two official religions, Protestant and Orthodox. You never removed any monuments from the past, let alone buildings. It seems you are a kind of a role model for the rest of the world. Many countries, which were formed after Finland, did not follow down that path. How can you unobtrusively teach the world to be more Finnish in a way? 
Well, thank you for that. This is a difficult question to answer because dealing with history is often painful. Also, there are still some unhealed wounds in Finland, from our brutal civil war in 1918 and of course, WWII. But I think that being future-orientated perhaps has been the key for Finland in overcoming some of these tragedies. History should not be forgotten. But I think we also must accept that that past cannot be changed. Therefore, the focus should be on the future, i.e. how to make it better for all. I'd also say that that's perhaps the inclusion of all groups in society is of great importance as we saw in the 1920s and 1930s. For example, we are proud to have been one of the four frontrunners of gender equality, but on the other hand, we have had some failures. For instance, look at how our indigenous Saami population was treated only a few decades ago. So, one just has to admit the mistakes and learn from them. Perhaps I should mention education too. In terms of the European integration, I have noticed that some Serbs are afraid of losing their identity if Serbia joins the Union, but I can't find any rational reasoning for this, because being part of something bigger does not mean letting go of your own identity. I think this is also what the EU motto is about – united in diversity.
Hungary, for instance, has learned so much from the Finnish experience.
Hungary is just one case, but I think, a more important case from our point of view is perhaps Estonia, because it's our closest neighbour in many ways. Helsinki and Tallinn are almost like twin cities nowadays. During more normal times, many people travelled between the two cities and their economies are, to a large degree, already integrated. I think that EU membership is something that has made this all possible.
The situation with Covid-19 has been terrible worldwide but it is calming down now. How is your economy bouncing back and how the vaccination process is going on in Finland? It seems that you are one of the new European leaders now.
The Delta variant caused yet another wave of Covid cases in Finland too. Even though the situation seems to be calming down again, we are still wary and worried about how things will go now in autumn and winter. Of course, the big difference between now and spring as well as last year is that now we have a fairly good situation with the vaccination and we are on par with many other EU countries. As of late September, more than 80% of Finns above 12 years of age have got the first shot, and around 70% the second shot as well. The ratio of people who have got second shot is a bit lower than in some other countries because we chose to have a longer period between the two shots, so that as many people as possible could get the first shot as quickly as possible.
---

"We got a new staff member – a trade counsellor – who is focusing on trade promotion in the whole Balkan region"

---
Vaccination of kids between 12 and 16 started in August. This should also improve the situation now when the school year has started. Regarding other age groups, 90% of population over 65 is fully vaccinated. In the younger groups, I am glad that the rate is high as well, more than 70% of people below 30 have got at least their first shot. We have now fewer patients needing hospital care than during the previous waves. Almost all of the serious cases are among unvaccinated people. I believe this shows the importance of getting the shots. Furthermore, our economy has bounced back faster than expected. For instance, we have seen record employment rates this summer, and also our gross national product has been recovering from the slump that we experienced last year. Things are moving in a good direction, but we still need to be careful.
What can we do culturally to bring our nations closer? Maybe we can promote Nordic skiing together with the other ambassadors of Nordic countries. Maybe we can do the same with the arts? The Serbs are very fond of your music, you know.
Nordic skiing is a very good sport – actually, it's one of the healthiest ways of exercise and is suitable for anyone. Skiing requires snow and then that's a problem even in southern Finland nowadays. However, there is an alternative, which is Nordic walking, i.e. walking with sticks, which also originates from Finland. So there are possibilities. I've seen that there are a lot of investments into Serbia's ski and mountain resorts, and I think Nordic skiing would fit very well. As for culture, we have a Finnish film festival every two years, both here in Serbia, but also in North Macedonia and Montenegro. We hope that next spring we could do that again. You mentioned music and I think that both Finns and Serbs have a somewhat peculiar taste in music. We have this love for heavy metal music that I've also noticed here. I would also like to mention the Balkan brass music. I am confident that that the cooperation in this field can bring our countries closer together.