This assignment has been very satisfying for me in every respect
During the past several years, we have ventured into new areas and become a credible partner of Serbia. In doing so I have had excellent support at the highest levels from the Serbian government. I wish Serbia all success as we enter the 70th year of diplomatic relations.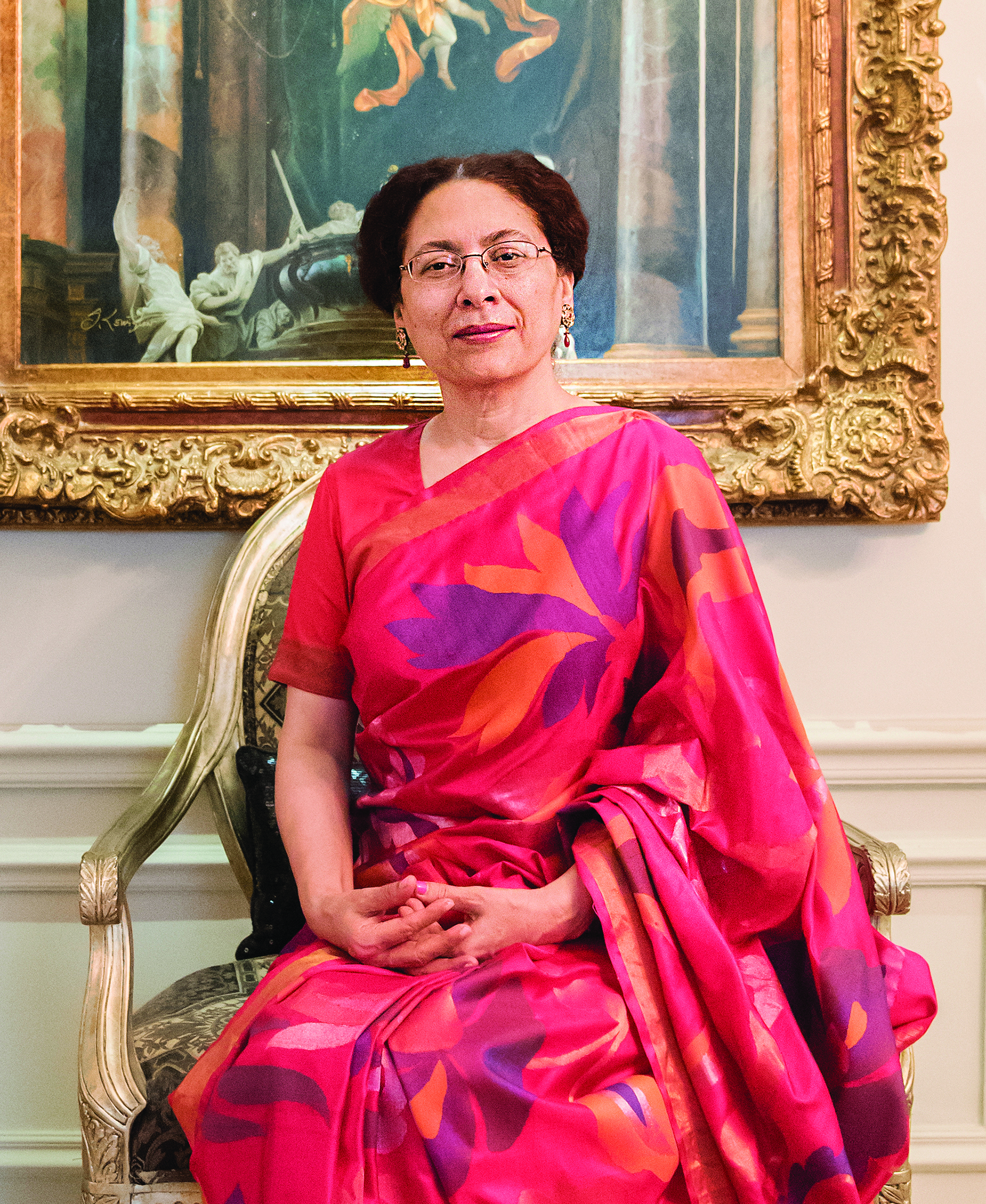 The several few years in the office were marked by very dynamic activities both in India and in the Indian Embassy in Serbia. Are you satisfied with the past period?
— It has been a very satisfying tenure for me in every respect. We have taken several initiatives, implemented all the agreements, resumed the tradition of exchange of high level visits and revived economic and technological collaboration. We have ventured into new areas and become a credible partner of Serbia. Defence related exchanges are on the rise. The historic visit of Hon'ble Aleksandar Vučić to India provided the opportunity for an extensive discussion in all areas of bilateral cooperation with PM Modi. Another big step was the participation in World Food India 2017 by Serbian agro-companies led by Agriculture Minsiter Branislav Nedimović. Recently, Foreign Minister Ivica Dačić visited India and held bilateral talks with Mrs. Sushma Swaraj, External Affairs Minister and signed a new bilateral agreement on cooperation in the field of Culture, Youth, Sports & Mass Media. In another positive development, Serbia made Indian company, TAFE, a strategic partner in the crucial sector of tractor manufacturing under IMT brand. CG Food India has invested in a noodle factory in Ruma. India's Embassy Group has invested USD 20 million in an IT Park in Indjija which has the potential to be developed as IT hub in Serbia. Serbian company Schneider DMS NS is working in "Smart Cities" projects of Government of India. Serbian defence production companies are partnering with Indian companies. Exchanges in tourism and film sectors are on the rise and at present two Indian films are being shot in Belgrade. As a result of persistent mutual efforts, bilateral trade has seen year on growth of 40%. Recent visa liberalization on both sides has helped accelerate the process.
India promoted itself and its culture heavily in Serbia. Do you think that people here know India better?
— Serbia being a pro-India country has always cherished Indian culture including Indian cuisine, Yoga, Ayurveda, films, TV serials, etc. We have been able to successfully consolidate the cultural connection between the two countries through the medium of dance, art, exhibitions, films, etc. Growing Serbian interest in Indian culture is evident in the institution of a course on Cultural History of India at Belgrade University and permanent exhibition of Chandigarh's Rock Garden at the Museum of Naive and Marginal Arts. ICCR Hindi Chair at the University of Novi Sad has contributed to promotion of Hindi in Serbia. There is close collaboration in the field of films with film shootings happening both ways. Tagore, Gandhi and Nehru are well known names in Serbia. As a result of increased cultural activities, people in Serbia definitely know India much better today than a few years ago.
How can we implant Indian experiences, like Digital India?
— There are great similarities in Digital India programme and Serbia's push for digitalization. India can assist Serbia in the field of IT industry, e-Governance including Cloud Computing, IoT, Big Data etc. India can offer expertise in solving challenges in start-up ecosystem and technology incubation and provide Serbian companies with market as well as opportunities. We can share the vision, approach, strategy and management structure needed for developing and evolving e-governance. India can share experiences and technology for smart city projects. Indian institutions can provide training and education in adopting digital technologies for the benefits of digitalization to reach all sections of the Serbian society.
BRICS and SCO are new players. Are they a new perspective in the economy of the world?
— India's active participation in the BRICS and SCO shows our willingness for multilateral cooperative arrangements to solve shared problems and challenges of globalization. BRICS brings together almost 42% of global population, with impressive growth, investment and trade share. While trade and economy have been the foundation of cooperation, the BRICS agenda has considerably widened over the years to encompass global issues such as international terrorism, climate change, food & energy security, economic situation etc. India attaches great importance to its engagement with BRICS. The SCO is an important forum focused on promoting multidisciplinary cooperation on security and economic development related issue in the Eurasian region. As a new member, India attaches special importance to SCO in promoting multilateral, political, security, economic and people-to-people interaction in the region. India has enjoyed long-standing relations with the Central Asia region for thousands of years and we are committed to working with SCO to strengthen our economic and investment ties.
I DON'T FEEL LIKE A FOREIGNER
What are you taking with you from Serbia?
— Serbia has left a very positive impression on me. Serbian people are very friendly and hospitable. I don't feel like a foreigner in Serbia, thanks to cultural similarities and the shared history of our two people. This assignment has been really satisfying for me both professionally and personally.