Austria remains committed to Serbia's accession to the EU
Serbia and Austria are friendly countries, culturally and economically closely connected. They are also united by the aspiration for a common future in Austria remains committed to Serbia's accession to the EU a truly united Europe. We talked about the bilateral cooperation between Austria and Serbia, the current coronary virus pandemic, vaccination and Serbia's path to the European Union with the Austrian Ambassador, M.Sc. Nikolaus Lutterotti.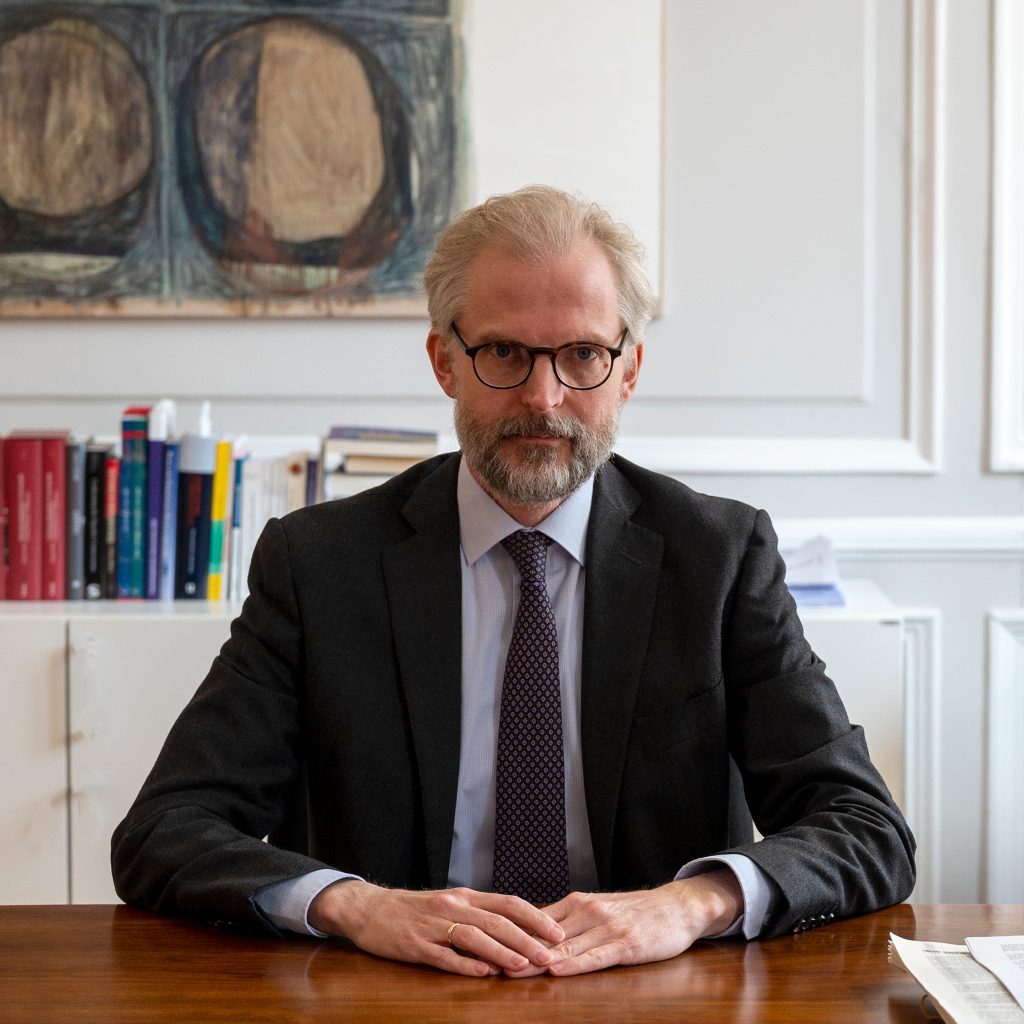 Both Austria and Serbia are still fighting against the coronavirus pandemic and each country has measures to counteract the virus. What do you think about the way we are fighting COVID-18 in Serbia and what do you think of our government's measures?
The pandemic is a challenge for all our countries, societies and citizens and has caused immense suffering. Unfortunately, we are witnessing a new wave of infections, both in Austria and Serbia, putting our health care institutions under a lot of strain. Overall, my impression was that Serbia reacted promptly and in a very efficient and flexible manner to the pandemic. Serbia's health system, though vulnerable, has shown resilience, partly also thanks to the immediate support of the EU of more than 93 Mio € for necessary medical equipment. I want to congratulate Serbia for conducting a very efficient and successful vaccination campaign, a key tool to exit from the crisis and return to normalcy again. At the same time, the support for Serbia's economy has been swift and large enough to alleviate adverse effects.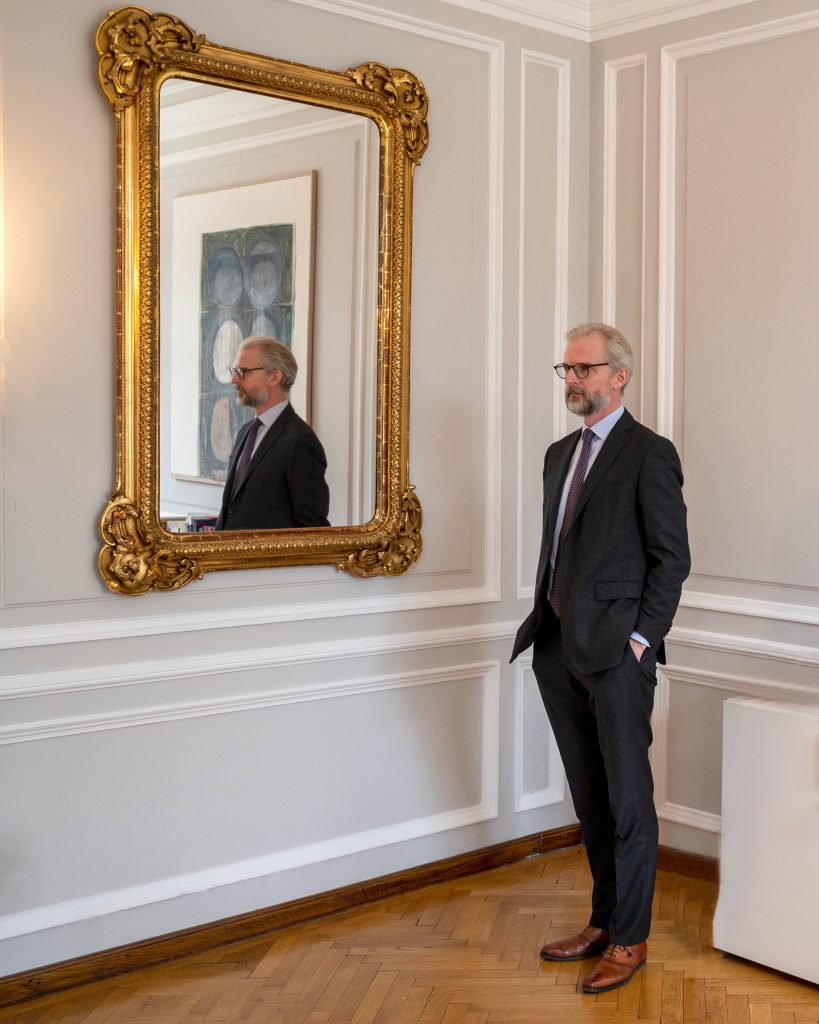 Serbia is one of the leading countries in terms of vaccination. What do you expect to happen this year in the European Union and the Western Balkans region? Do you think that the pandemic will subside in 2021?
Serbia is indeed conducting a very well-organized and effective vaccination campaign and if she continues at this pace, I am confident it will have its positive effects soon. After a rough start, the speed of vaccinations in the EU Member States is increasing. The goal within the EU is to have 70% of adults fully vaccinated by the end of the summer. Austria supports this objective fully, and we are working hard to provide an effective and efficient vaccination campaign in Austria. Regarding predictions, we should be cautious as the pandemic has surprised us several times. Still, I remain optimistic that vaccines will lead us out of the pandemic and towards economic recovery by the end of the year, both for the EU and the Western Balkans.
Austria has ordered over 36.5 million doses of anti-COVID vaccine. Recently, Austrian Chancellor Sebastian Kurz and Russian President Vladimir Putin discussed potential deliveries of the Russian Sputnik-V vaccine to Austria. What is the Austrian government's strategy in the fight against the pandemic?
Vaccinations are a key component of our fight against the pandemic. We have made sure to speed up the process of our vaccination strategy by starting earlier than initially planned, expanding the target groups of the first phase and inoculating vaccines as soon as possible after their delivery. Austria has participated in the European mechanism to order large quantities of vaccines from several producers and the government is working hard to speed up the delivery of vaccines and study possibilities for vaccine production in Austria with European and international partners. We want to be in the lead when it comes to rolling out vaccines against future mutations. However, given the current epidemiological situation, we are also tackling the spread of the virus to save lives and preserve health care capacities. Austria is relying on large scale testing, regional measures of lockdowns depending on the numbers of new infections, and a mandatory wearing of FFP2-masks.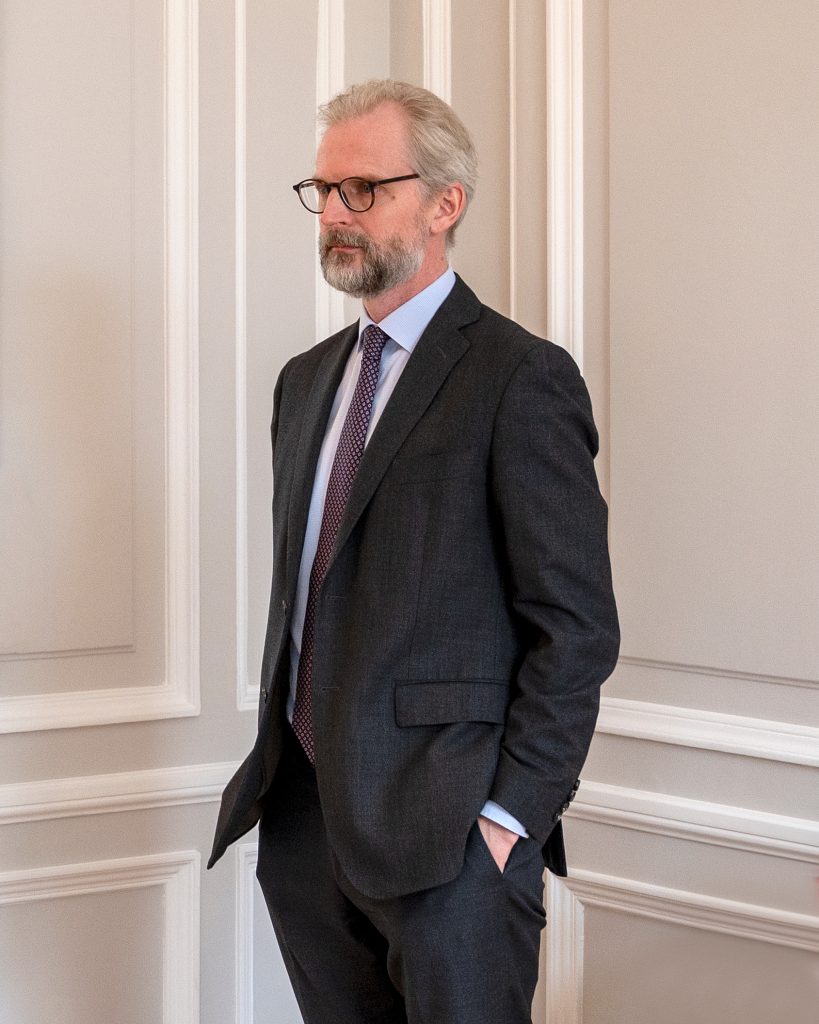 Our two countries have had traditionally excellent bilateral relations. How can we improve the existing cooperation?
Our bilateral relations are indeed excellent. This can be seen particularly in times of crisis as Austria and Serbia have shown great mutual support and solidarity. During the pandemic, the Austrian Foreign Minister Alexander Schallenberg and Minister for European Affairs Karoline Edtstadler visited Serbia in May 2020 to deliver substantial assistance and reassure Austria's and the EU's focus on Serbia and the Western Balkans.
The Covid pandemic has negatively affected our bilateral trade in 2020. But I am confident that trade will pick up again this year and that our economic relations will continue to flourish in the coming years.
I am happy to say that we just opened our second honorary consulate in Serbia in Novi Sad, the first one being in Nis. I am confident that this will help us to intensify our network for cooperation in the field of trade, investments, education, and culture with the Autonomous Province of Vojvodina and beyond. As a federal State, we feel that our cooperation is also important on the local and regional level.
The Secretary-General of the Austrian Ministry for Foreign Affairs, Peter Launsky-Tieffenthal, just paid a visit to Serbia, his first trip outside of Austria for 13 months. He deliberately chose to come to Serbia to underline the importance we attach to our bilateral partnership and our support for Serbia's path to full membership in the European Union. We discussed the possibilities for increasing our economic relations and our mutual support and solidarity to tackle Covid-19 and opportunities to improve our cooperation in higher education, dual education, and in the field of culture, not least in Novi Sad as the European capital of culture in 2022. Our focus on supporting Serbia concerning her EU accession process will remain steadfast.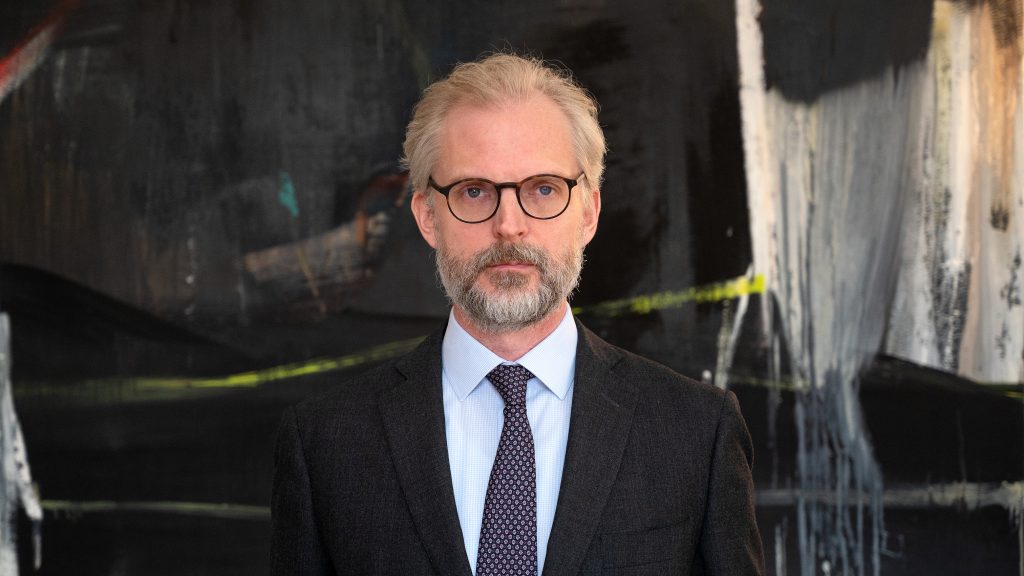 Austria strongly supports Serbia on its path to EU membership. What lies ahead for Serbia in the coming period regarding the opening of negotiation chapters in accordance with the new enlargement methodology?
Austria remains committed to Serbia's accession process to the EU. So does the EU. We hope that adopting a new methodology for Serbia will inject a new dynamic into the process. The EU and EU Member States have invested massively in Serbia's development over the past years, from health, infrastructure, education to the Rule of law. And Serbia has invested her efforts in many reforms that we duly recognize, particularly if you look at the economic reforms. As Rule of law is fundamental to enlargement policy and in order for significant progress in the accession process, it is paramount to see real progress in reforms on the ground regarding chapters 23 & 24, especially when it comes to the independence of the judiciary, the fight against corruption and organized crime as well as ensuring a democratic environment with strong independent institutions that allows for the free and safe exercise of fundamental rights such as the freedom of expression. Media and civil society representatives must be able to do their work without threats or any kind of intimidation. As for the Dialogue between Belgrade and Pristina, continuous engagement in good faith to negotiate and achieve a comprehensive legally binding normalization agreement is crucial to advance on the European path.
---

I am happy to say that we just opened our second honorary consulate in Serbia in Novi Sad

---
Austria is the current WBIF Co-Chair, which supports the introduction of high-speed broadband Internet in rural areas in Serbia. What does the digital infrastructure expansion project mean for Serbia?
This digital infrastructure project is a crucial endeavor of the Serbian government that promises socio-economic gains in rural areas and facilitates a range of new opportunities, not least in quality education, civil society engagement, and healthcare. It is undisputed that digital connectivity is also crucial in strengthening the industry and SMEs' competitiveness and creating jobs in targeted regions. It is vital for broadening the perspective of regions lagging behind, and it can also open possibilities to tackle the impact of climate change. Through this specific project, around 90,000 households and 600 schools and public institutions in rural areas in Serbia will gain access to fast broadband which will contribute to improving the quality of life in the countryside. As one of the major donors and current co-chair of the Western Balkans Investment Framework (WBIF), Austria attaches great importance to this project.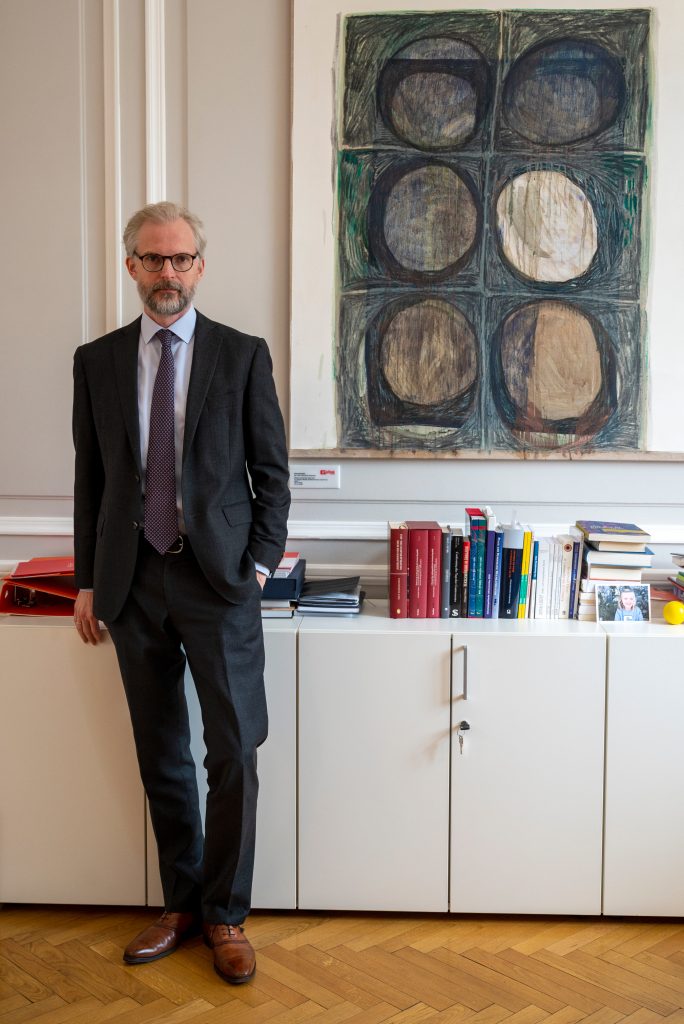 Austria is an important partner of Serbia also in terms of numerous donations and investments in education and culture. What important projects would you like to highlight?
The Austrian Cultural Forum celebrates its 20th birthday this year. Although COVID-19 does constrain the program, there are many highlights planned, both digitally and in hybrid formats. The main goal now is to stay engaged with the Serbian public and Serbian artists in these difficult times. The digital platform "At Second Glance / Na drugi pogled" went online in March and gives 20 visuals artists from Austria and Serbia, who were selected from over 300 submissions, the floor to artistically challenge stereotypes that exist between our countries. Talks and discussions will accompany the online exhibition throughout the year and foster personal connections and artistic dialogue. Another flagship project is the Austrian Film Festival that will highlight excellent movies by female Austrian filmmakers. Scheduled for September, it will tour throughout Serbia if the epidemiological situation permits.
The Austrian cultural networks also include the Austrian libraries and Austrian lecturers in Belgrade and Novi Sad. There are many stipends and artist-in-residence programs for artists from the Balkans offered not only by the Foreign Ministry but also by Austrian provinces such as Styria, Lower Austria, and Vienna. Austrian and Serbian universities cooperate at the highest scientific level on dozens of research projects through the CEEPUS network. The Austrian Agency for Education and the Austrian Trade Chamber are deeply involved in accompanying Serbia's efforts in developing its dual education framework, which will be one of the critical elements in ensuring that Serbia moves up in the value chain in the next decade.
---

Serbia is a great country to live in, mainly because of its people

---
After living in Belgrade for almost three years, what are your general impressions of Serbia and what do you like the most about Belgrade?
Serbia is a great country to live in, mainly because of her people. I have made many friends in Serbia, particularly in Belgrade, and I believe this is what I value the most. But Serbia also offers a unique cultural heritage, and I am very happy that Austria was involved in the reconstruction and protection of the Fortress of Golubac, for example. During the covid-19 crisis, I used the opportunity to discover the beauty of Serbia's national parks and mountains as well as some of her beautiful monasteries. Living in Belgrade is great! It is a city with a lot of energy and good vibes that offers a vibrant gastronomic and cultural scene, from street art to the many contemporary art galleries and the great variety of festivals. I hope we will be able to enjoy the city in full swing again soon!