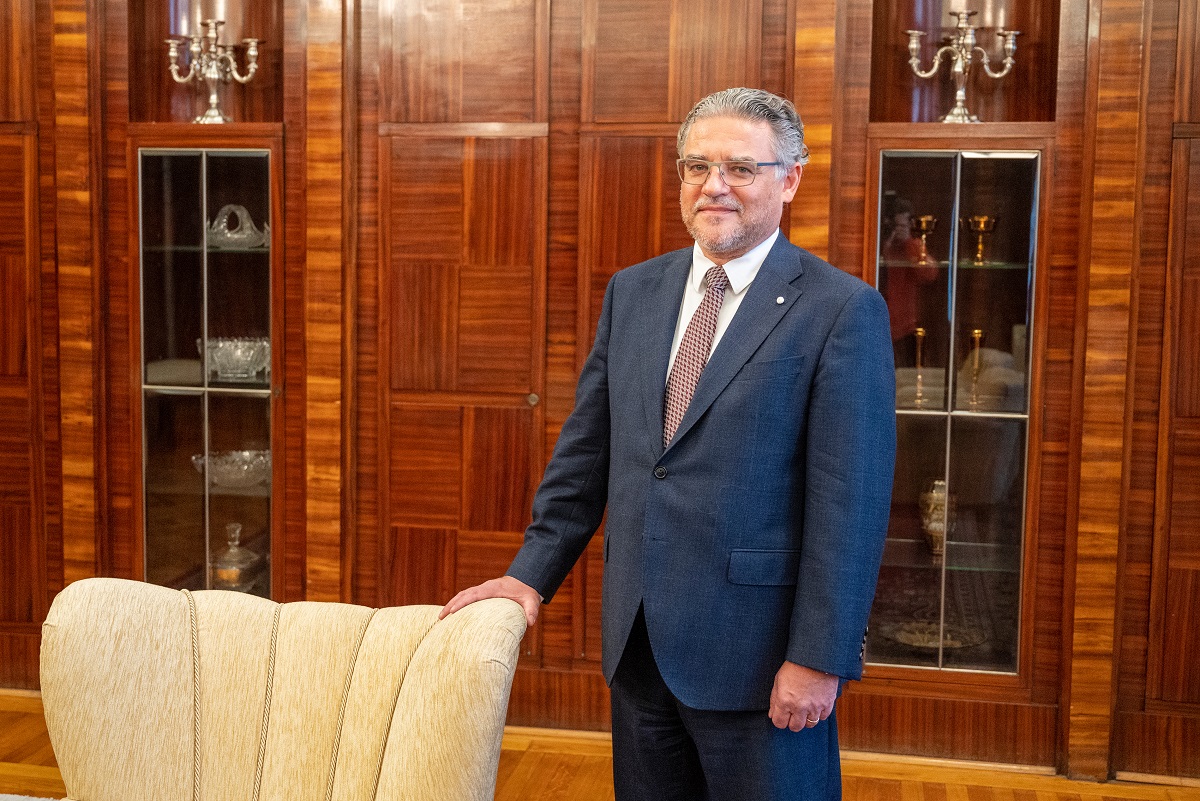 "During the three years of my term as the Czech ambassador to Serbia, the Prime Minister of Serbia, the Foreign Minister, the Agriculture Minister and numerous state officials have visited the Czech Republic. From the Czech side, President Zeman visited Serbia in 2019, and this year, the Prime Minister and then the Foreign Minister will do so too, despite the COVID pandemic. The "mosaic" will be complete with the visit of President Vučić, who is arriving in Prague for a two-day visit," the ambassador told Geopolitikon.cz.
"Serbia has huge potential for Czech investors and business people due to its economic growth and benefits. I can say that the interest shown by the Czech business people is now three times greater than our capacity to include them in official visits."
Can the Czech Republic and Serbia appear together in the third markets in the segment of the military industry? (Mr. Kuchta is a former Assistant Defence Minister.)
In certain areas, we are competition to each other, while in others we could reach an agreement on joint performance. We have a new contract with the Serbian Defence Ministry. We have enabled Serbian military helicopter pilots to use the Czech military training centre in Pardubice.
The Czech Republic will chair the Council of Europe in the second half of 2022. How much will that affect the regional countries, including Serbia, that aspire to join the EU?
This is a Czech priority. Serbia is a natural part of Europe and European values. Every member of the Višegrad Four strongly supports Serbia's accession into the EU. We should not procrastinate with that and risk a drop in Serbia's motivation to join the EU. On the other hand, Serbia should help us so that we can help/have a good argument when talking to the official Brussels about the importance of Serbia's entry into the EU. Of course, that is if Serbia wants it. The current situation is clear – both President Vučić and Minister Joksimović have a great will to move things further not only in theory,  in terms of new laws that will propel Serbia towards the EU, but also in the application of those laws. The situation will have been even better in that sense by 2022. The Czech Republic is ready to transfer to Serbia its procedural experiences regarding EU accession. For example, Croatia has copied the Czech experience regarding the EU's environmental conditions and standards in the EU accession process.
https://geopolitikon.cz/sr/ambasador-ceske-republike-u-srbiji-tomas-kuhta-poseta-predsednika-vucica-pragu-je-vrhunac-mog-trogodisnjeg-rada-u-srbiji/