Katarina Stanković, a young harpist, will perform on Friday 28 October, starting at 8 pm in the centre of beautiful arts "Guarnerius" accompanied on piano by Darja Damjanović. This is one in a series of concerts in the traditional series "FMU and GUARNERIUS reward" under the auspices of the City of Belgrade and the company Nelt. The repertoire includes works of world famous composers and admission to the concert is free.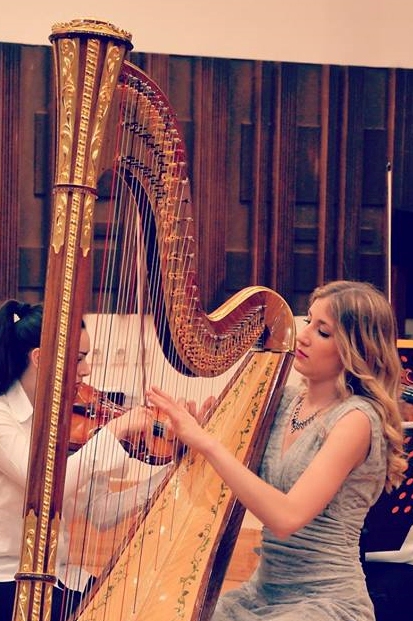 Through the cooperation of business and culture, Nelt continues to support young, talented academics in career building as part of its corporate social responsibility. Thanks to that, more than 50 students of the Faculty of Music  in Belgrade in the last four seasons concerts have had the opportunity to present their skills and musical achievements in the Centre of Fine Arts "Guarnerius" in the fifth cycle another 35 students from the Department of Music will have the opportunity to perform in front of Belgrade audience.
Katarina Stanković was born in Belgrade, and she has been playing harp from the age of six. She is a student of master studies at the Faculty of Music in Belgrade in the class of prof. Mr. Ljiljana Nestorovska lilies. She has won numerous awards at home and abroad and attended classes with renowned harpists and teachers, as well as the international summer school in Nice with the world renowned harpist Emmanuel Saison.