In a historic first, Indian President Droupadi Murmu concluded a three-day state visit to the Republic of Serbia from June 7-9, 2023, at the invitation of Serbian President Aleksandar Vučić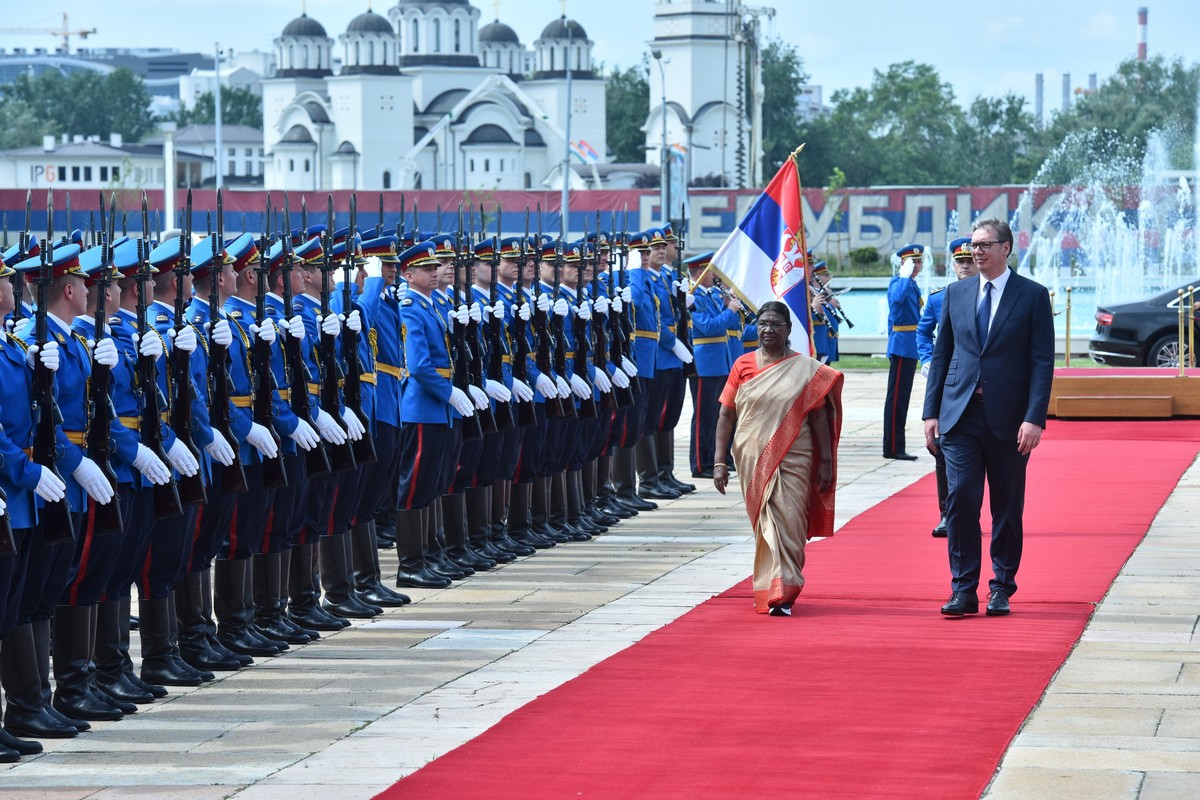 The landmark trip marked President Murmu's first visit to Europe and the inaugural state visit by a Head of State between the two nations, underscoring the growing significance of Indo-Serbian relations on the global stage.
Accompanying President Murmu was a high-level delegation that included Sadhvi Niranjan Jyoti, Minister of State for Rural Development, Consumer Affairs, Food & Public Distribution, and Smt. Rama Devi, Member of Parliament, Lok Sabha.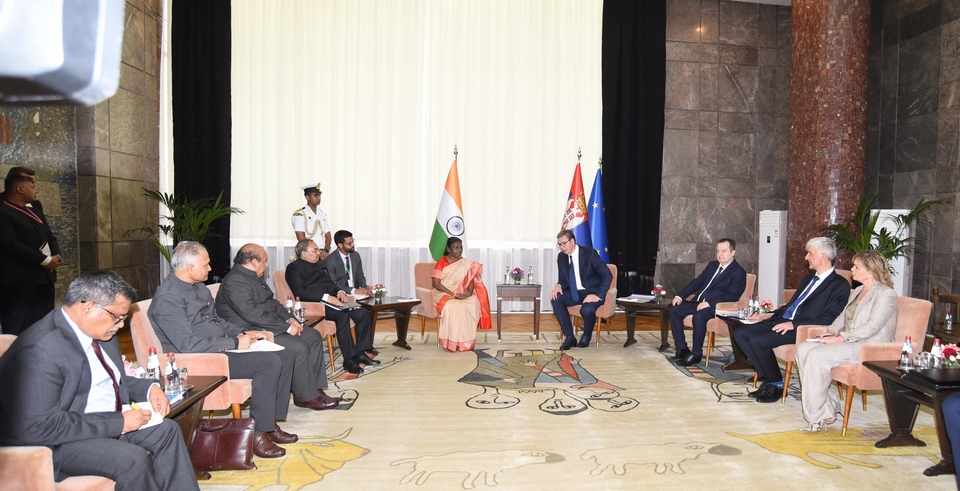 Upon her arrival, the Indian President paid homage to Mahatma Gandhi at his bust in Belgrade and held interactions with the local Indian community. In her address, President Murmu underscored India's burgeoning economic power and appealed for further contributions towards bolstering India-Serbia ties.
On June 8, 2023, a full diplomatic itinerary was scheduled, beginning with a ceremonial Guard of Honour at the Serbia Palace. Thereafter, the day was marked by restricted and delegation-level talks, media addresses, and a joint business event. The Speaker of the Serbian National Assembly, Dr. Vladimir Orlić, also called upon the visiting Indian President.
President Vučić extended condolences for the recent tragic train accident in Odisha and reaffirmed Serbia's commitment to the sovereignty and territorial integrity of nations.
Eight Serbian ministers joined President Vučić in bilateral discussions covering diverse sectors such as defence, pharmaceuticals, agriculture, information technology, and culture, demonstrating the comprehensive nature of the burgeoning Indo-Serbian partnership.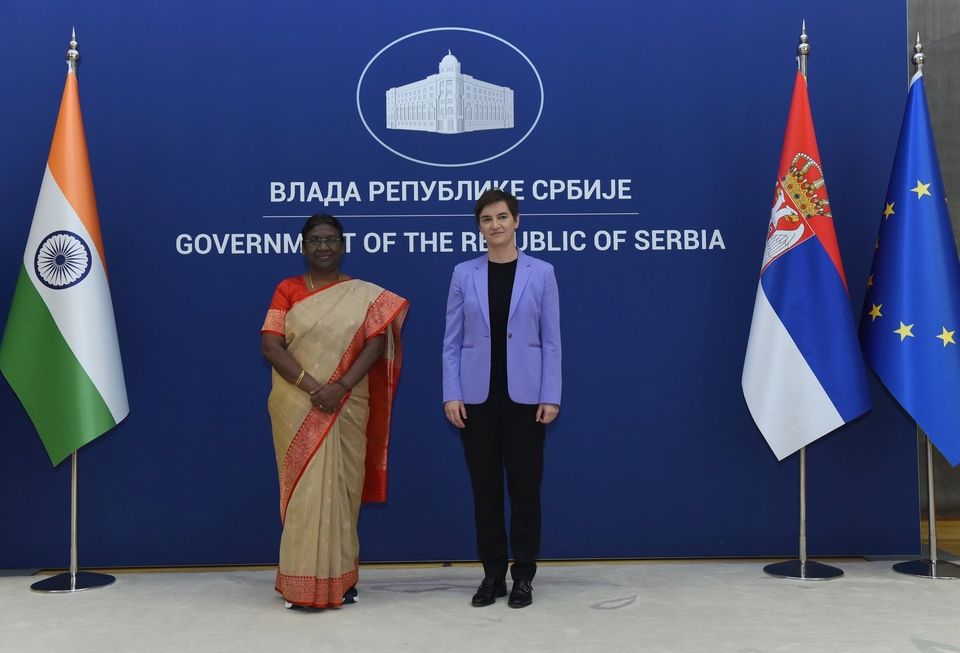 In another significant development, Serbian Prime Minister Ana Brnabić hosted a luncheon for President Murmu, during which prospects for cooperation in trade, economy, tourism, and culture were discussed. Brnabić expressed a keen interest in digitalization and cybersecurity, reflecting the digital diplomacy that increasingly characterizes international relations.
During her meeting with the Speaker of the National Assembly, President Murmu emphasized the need for parliamentary exchanges, further indicating the depth and breadth of relations between India and Serbia.
President Murmu's state visit signifies a reaffirmation of the strong ties between India and Serbia and promises to invigorate the bilateral relationship, particularly in the economic domain.